Last updated on January 13th, 2023 at 07:29 pm
How to Fix Subaru Sun Visor (4 Sun visor Repair Kit on Amazon)
The basic importance of the sun visor is to protect the driver and passenger's eyes from ultraviolet rays.
A sun visor can develop fault/defect or become worn out due to prolonged use, thereby necessitating you to fix or replace it.
Sun visors are available for all vehicles, but for the purpose of this article, we would be focusing on how to fix Subaru sun visor and the sun visor replacement kit on Amazon.
So if you are looking for sun visor repair kit to buy, then we will show repair kits / subaru sun visor mount to get.
You might also be interested in this article on Subaru At Oil Temp Meaning, Causes & Fix from our last post
Also read this Article on Subaru Backup Camera Problems, Replacement Cost, Fix & Reset
How to Fix Subaru Sun Visor (4 Sun visor Repair Kit on Amazon)
Subaru sun visor can be fixed yourself when the need arises by adhering to the following steps.
1. Get a replacement Subaru sun visor
The first step when considering how to fix Subaru sun visor is to think of the replacement of the sun visor. There are some points to look out for when trying to find a replacement for your Subaru Outback, Subaru Forrester, or Subaru Tribeca. It is important to note the Subaru's model so as to get the fitting sun visor size.
You need to first determine your budget to know how much money to spend on fixing your Subaru sun visor. There are fairly-used options available online or at your local repairer shop. It is essential to first know the size of sun visor you need before purchasing.
You also need to determine the type of Subaru sun visor you need. There are some available selections you can choose from. Sun visors are manually operated, with some featuring an extension that you can drag out to block off sun rays to the side or gap between the two visors over rearview mirror.
When picking a Subaru sun visor, you have to decide on the color of your choice. To get the best Subaru sun visor, it is ideal to buy from the manufacturer.
2. Removing the Subaru sun visor
After purchasing the replacement sun visor, you need to take out the old visor using a flathead and Philips head screwdriver. However, you have to be careful when removing the screws of your Subaru sun visor to avoid misplacing them. If peradventure any of the screws get mission, it is important you have it replaced.
Pull down the sun visor and turn it to the side so that it is up next to the window and remove the assembly cover.
Use a flathead screwdriver to open the plastic cover from the main assembly where the sun visor attaches to your Subaru's top.
Remove the plastic cover by inserting a flathead screwdriver into the slit running down from the top portion of the plastic cover surface. Wiggle the cover carefully until it comes loose, moving the sun visor around if necessary. This should expose the screws of the main assembly.
Remove the screws from the main assembly. Depending on the type of screws, use either a flathead or Phillips head screwdriver to remove all of the screws holding the visor in place. The number of screws is about 4.
Take down the visor after removing all of the screws and pull the visor out of the main assembly.
3. Fix Subaru sun visor
At this stage, you have to fix the new Subaru sun visor after removing the old one. Ensure you install it with mirrors or warning labels facing the passenger's or driver's seat.
How to fix Subaru sun visor or Replace Subaru Visor
Insert the new Subaru sun visor into the assembly. Some visor stems may feature a tab. In this case, you have to fix the visor in the tab into the placement hole and slide the rest of the visor stem into place.
Next thing to do when fixing Subaru sun visor is to line up the screw holes of the assembly with the visor placement holes. Insert the screws and make tighter with the aid of a flathead or Phillips head screwdriver.
Replace the assembly cover back to the original position and ensure you are extra careful when replacing the cover so it can fit all tabs back into their slots.
Lastly, you have to test the Subaru sun visor to confirm it is working very well.
4 Sun visor Repair Kit on Amazon
To replace subaru visor you need to consider getting any the below listed top sun visor repair kit.
The JSD 924-280 Sun visor repair kit can effectively repair the mount the hold the visor to the headliner of your Subaru. It features hardware, mount, gray and tan covers and comes with 1 Year Warranty. You can use this repair kit to replace your sun visor directly provided you have the direct replacement for a proper fit. This sun visor is compatible with:

2002-05 Mercury Mountaineer
2002-05 Ford Explorer 4-Door
2003-05 Lincoln Aviator
2002-05 Ford Explorer Sport Trac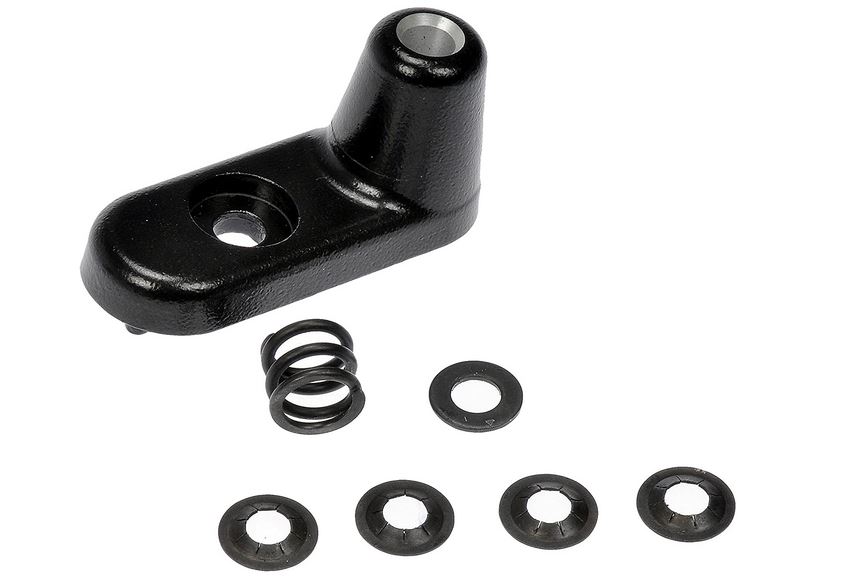 The Dorman 924-532 sun visor repair kit helps to fix sagging sun visor and it is an original equipment. With this repair kit, you can fix a sagging sun visor or damaged sun visor and the whole assembly. Direct replacement guarantees a proper fit every time.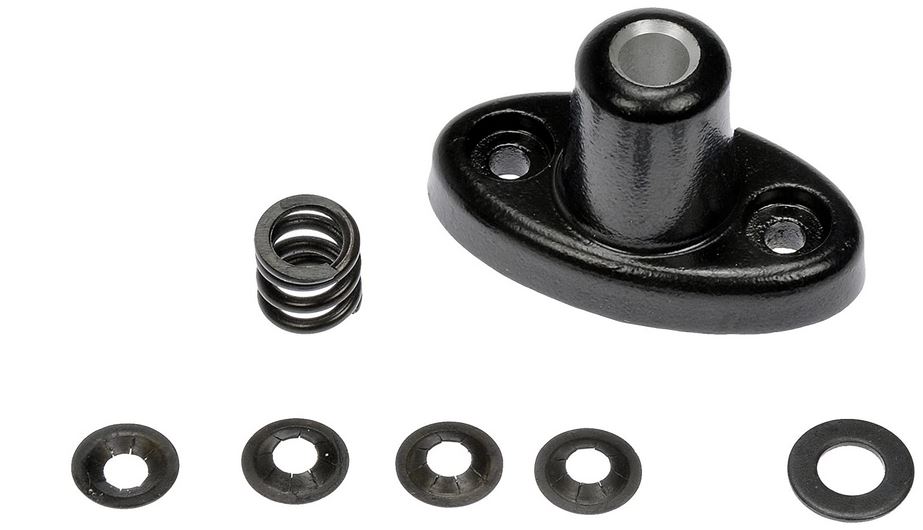 his is another Dorman product that is specially made for Jeep Wrangler. This sun visor repair kit fixes just the sagging sun visor. It features 4 push nuts, 1 washer, 1 spring and 1 mount. You don't necessarily need to change the complete visor. It perfectly fits both left and right sides. Before purchasing, you need to confirm if it is the right size for your vehicle by putting in the model, make, and trim level into Amazon Garage.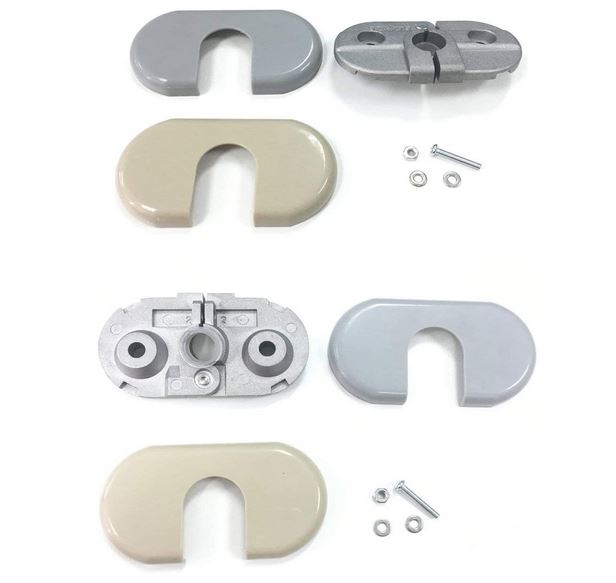 This sun visor repair kit is compatible with Ford 2002-2005, Lincoln 2003-2005. It is produced from top quality materials and is quite durable to use. It features mount, gray and tan covers. The hard ware position is left and right. It comes with 1 year warranty.
Subaru Sun Visor Replacement Cost and Subaru Tribeca Sun Visor Replacement Cost
The subaru sun visor replacement cost is almost same for all models of Subaru including the Subaru outback, Subaru forester, and Subaru Impreza. The replacement cost of Subaru ranges from about $50 – $55.
Subaru Forester Sun Visor Extension
You might also want to consider some of these selected group of Subaru forester sun visor extension in Amazon.
Conclusion
Fixing your Subaru sun visor helps to facilitate safe driving while keeping the sun out of your eyes.
If you are unable to replace a sun visor yourself, then you can check in with a skilled mechanic to help you do the fixing.
If you own a Subaru, you need to take note of the size, make, model, and year of the car when you plan on fixing the sun visor.
What read Next: Subaru outback seat belt stuck & Subaru forester fix
Hi dear, I am Dennis Gift, an autobody repair technician with over 4 years of experience; and I love everything about fitness and cars and researching and sharing my experience.   And this is where I get to do that freely without reservations. So come along with me.