Last updated on January 19th, 2023 at 11:39 am
Are you looking for Subaru outback aftermarket accessories for your next Subaru outback car camping trip? Then this guide if you.
For many who own any of the Subaru brand vehicles, it inspires their lives by motivating them to want to travel more, go for a road trips, and go for creative outdoor adventures. As you know, it is important to have a car that you can rely on, which is one reason a lot of people love Subaru vehicles. The Subaru vehicles are reliable, especially the Subaru outback, and reliability motivates vehicle owners to travel with their cars for an adventure that brings happiness to all.
However, if you own a Subaru vehicle, you must make yours stand out even in a crowd. One of the reasons people buy a Subaru Outback is for adventures.
This is because Outback has all the features you would need to gift yourself travel and the outdoor recreation experiences you've ever wished for.
Most people buy Outback because they have some outdoor activity in mind. But what accessories would you buy to help your Outback fulfill its outdoor missions?
I researched the 25 best Subaru outback accessories for 2022 to 2014 models that can set you apart. And as you know, the Outback was designed to be different from others.
So if you're interested in having that wonderful adventure with friends and family, here are some of the best Subaru outback accessories for outdoor camping on the market.
7 Best Subaru Outback Accessories Camping (subaru outback accessories 2022/2023)
A report from Kamp grounds of America (KOA) showed that outdoor camping has increased in popularity over the past six years. Over 7 million estimated people have begun camping since 2014, and the report also claimed that about a million new households purchased a tent and other accessories for camping in 2018.
And the truth is, if you are reading this article, it means you are looking for car accessories for comping, and that is what's coming next in the post.
So, if you love to join the camping fun with your Subaru outback vehicles, here are 13 Subaru outback accessories you never miss on camping if you want to make memories. These are my top selections of subaru outback accessories 2022, 2023 and beyond.
13 Best Subaru outback accessories camping

the first Subaru outback car camping accessory on this list is this Napier family tent. We all know that roof tents are expensive, and even if you're planning on bringing along accessories such as a canoe or surfboard, there's still a need to get a tent to ride inside. This is because after setting up a campsite, it won't be nice bringing it all down; after all, you're going to town to buy groceries. 
For me, the Napier SUV tent is the best accessory you need to turn the cargo area of your Subaru Outback into an attached, secure closet tent which is why I recommend it.
Another good thing about it is that if your sleeping area is inside your Outback vehicle, the tent can become a wide-open living room for you and your loved ones, as it has seven feet of clearance.
So for people who like to travel far off the beaten path, Napier Family-Tents Sportz SUV Tent is one of the best 2015 Subaru Outback model accessories that's good for you.
Pros
It has 2 entryways and a skylight
It has 6'x6' awning
It contains more people than the Outback has seats.
Cons
It has a slower setup than a rooftop model.
If you want this camping accessory that will fit all Subaru models and other vehicle brands; then you can look up the current price details in this store or purchase it from them.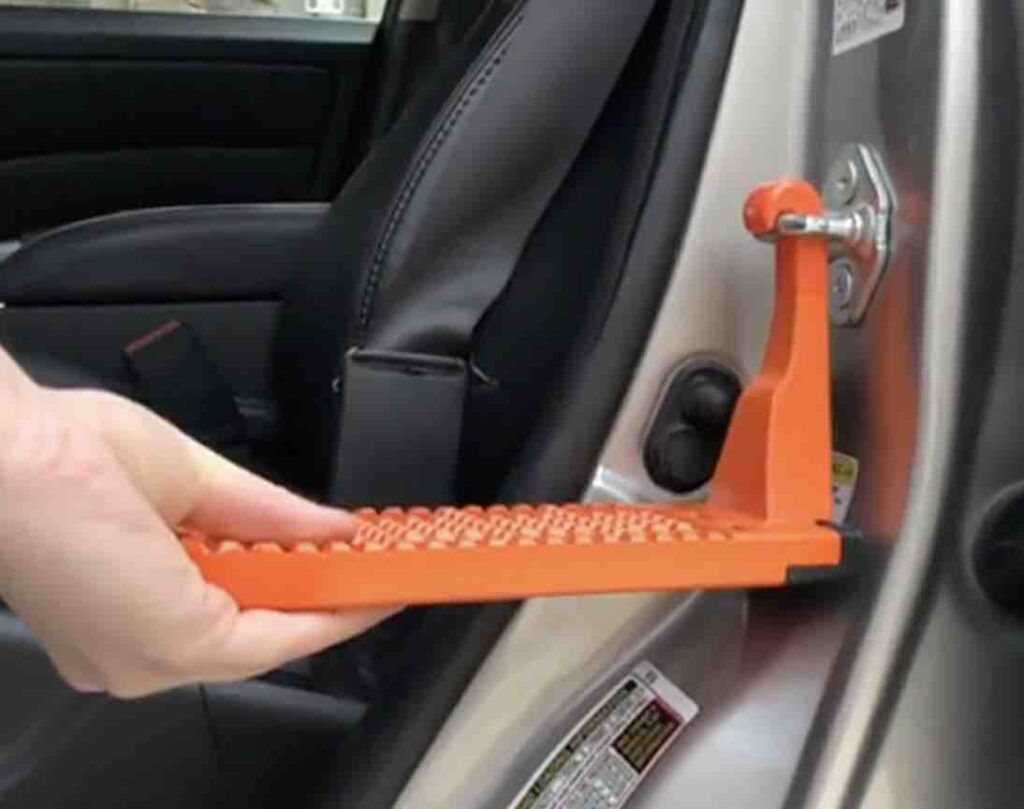 Camping with Subaru Outback cannot be complete without roof rails, steps, or a Subaru's brilliant retractable crossbars. Using a Subaru to camp, you are likelier to carry things up on the roof. And the good thing is that the Subaru rooftop can carry a capacity of around 176 pounds weight while in motion, and about 650 when stationary. And with this doorstep car accessory for comping, getting some stuff on the roof is easier. (see image above). This is one must have subaru outback aftermarket accessories to consider buying.
So while your outback door is open, the Moki can hook into the striker and provides a stable step-up. This step-up is 8.75" long, having enough room to support both feet. It is small enough to fit into your glove box whenever it's not in use. This doorstep is ideal for the 2018 Subaru outback model.
Pros
The product is sturdy.
It comes with aircraft-grade aluminum that supports up to 400 pounds.
Cons
If the hook end were folded, it could be even smaller.
To purchase or look up the current price of this must-have Subaru Outback accessories; I recommend you go to this store to buy it or see price details.
When camping with your friend and family, one of the necessary or must-have Subaru outback accessories to have is a power station. And that's the reason I have included this Portable Power Station from Jackery Explorer for you to buy to power and charge the gear for you and your family while on the road.  Also, this can come in handy if your Subaru battery dies on your will off-the-grid camping.
Yes, I know Subaru cars will recharge themselves while driving, and if the alternator and everything are working correctly on the road. But when you park the car many hours down some dirt road or within a remote trailhead, and your battery goes off in the middle of camping, you wouldn't want to joke with your car battery.
Pro
Ideal for all Subaru Outback models
Can power your car battery with ease
Con
May not be able to charge it while camping when it goes down.
To purchase or look up the current price of this Subaru Outback car camping accessories, I recommend you go to this store to buy it or see price details.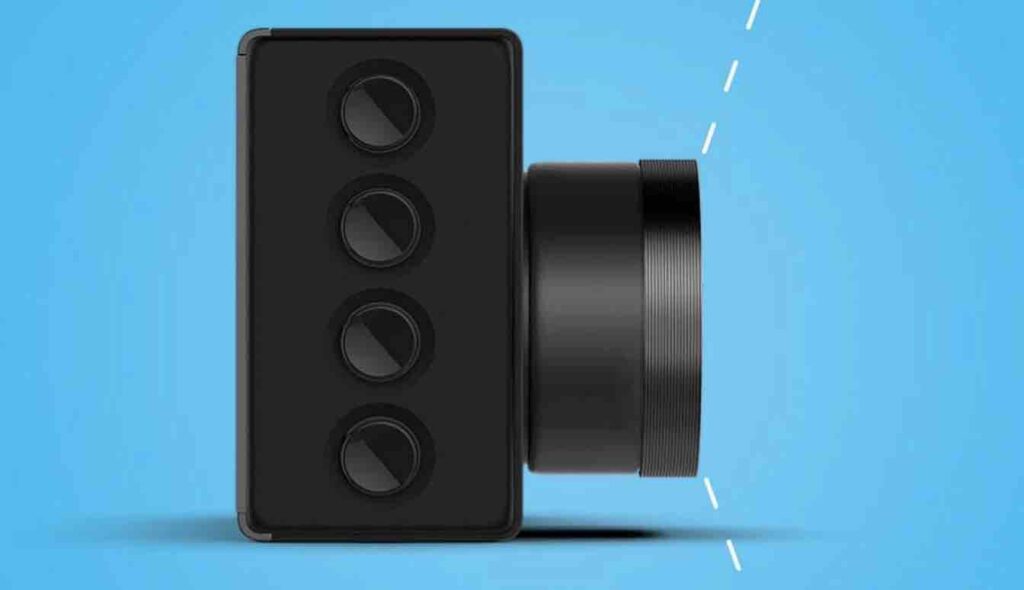 Though having a dashboard camera won't help you navigate the backcountry, it has a way of helping to record happenings, especially when you ever get into an accident. Dash cams are inexpensive, but they can save you thousands of dollars if something goes wrong. My friend uses a Garmin dash cam, which is ideal for all Subaru outback models.
Pro
It is affordable
Very convenient
Con
It can't help you with navigation.
If you want this camping accessory that will fit most vehicle brands, including all Subaru models, you can look up the current price details in this store or purchase it from them.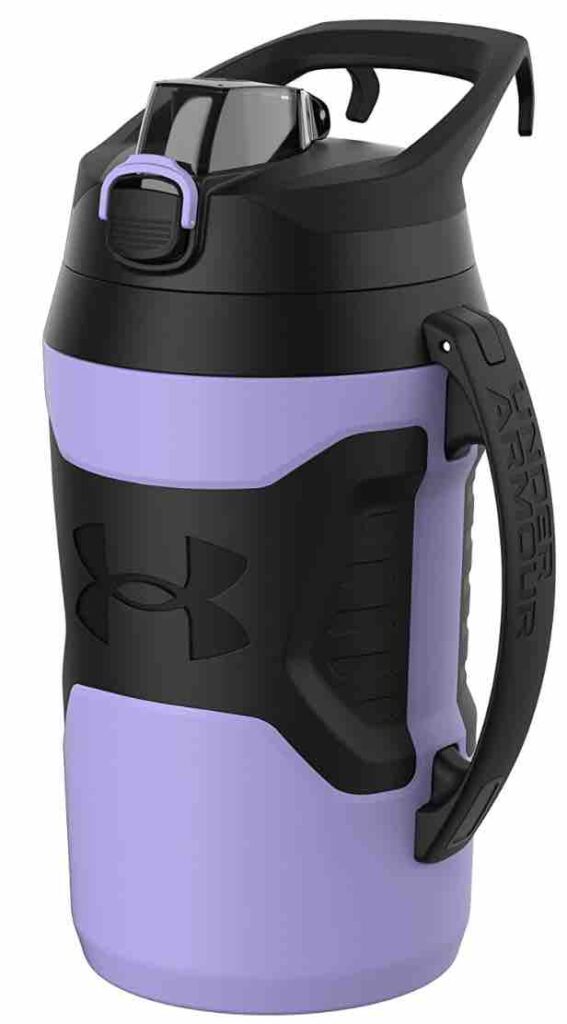 One of the often-overlooked car camping essentials is a water jug; as you know,
a water receptacle could be life-saving. Indeed, although you may not be far from the big city, it is still a good idea to have some water in your car. Water jugs from GSI are inexpensive and come in 2.6-gallon / 9.84-liter and 3.9-gallon 14.76-liter versions. It will be good to buy one of these jugs and keep it (filled) in your car's boot whenever you embark on your next adventure.
Pro
It comes in 2.6-gallon / 9.84-liter and 3.9-gallon 14.76-liter
Very affordable
Ideal for all Subaru Outback model
Con
You have always to refill it when it gets empty
If you want this jug as part of your Subaru outback car camping gear, then you can go to this store to look up the current price to see if it is within your budget.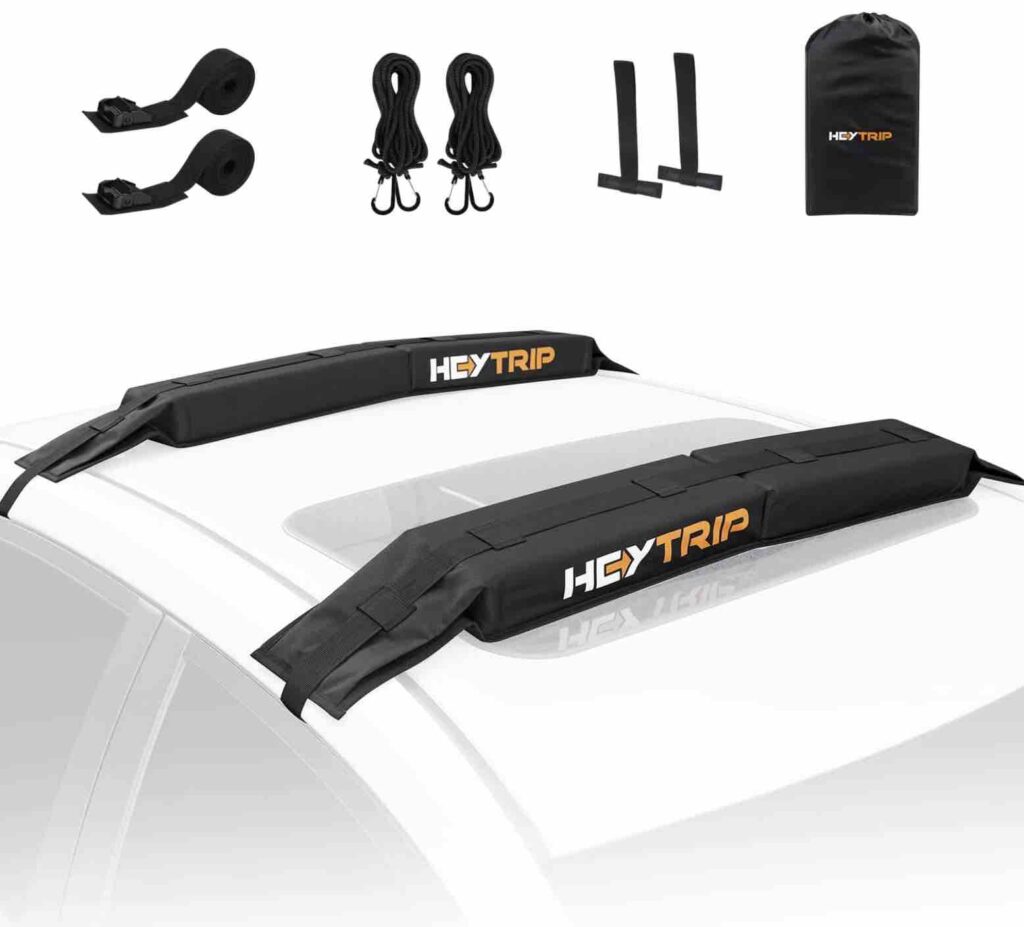 You can strap cargo to the bare crossbars of your Outback's normal roof rack, but you need to protect both the cargo and the rails, which means some insulation would be nice.
Buying the Heytrip's crossbar pads kit would be nice as it adds padding along their 31" length, which supports a SUP, a canoe, or whatever you carry.
This roof rack kit is designed to fold in the middle, making it much more portable than other competitors. It also comes with a full accessory kit: two heavy-duty tie-down straps, stern lines, and a bow.
It also has quick loop straps that help secure lines along body panel gaps. If you like carrying plenty of gear, this is one of the best 2018 Subaru Outback accessories for camping.
Pros
It supports SUP and canoe
Comes with full accessory kit
Cons
There are gaps between the coverage that can open up to wind drag.
If you want this camping accessory that will fit most vehicle brands, including all Subaru models, you can look up the current price details in this store or purchase it from them.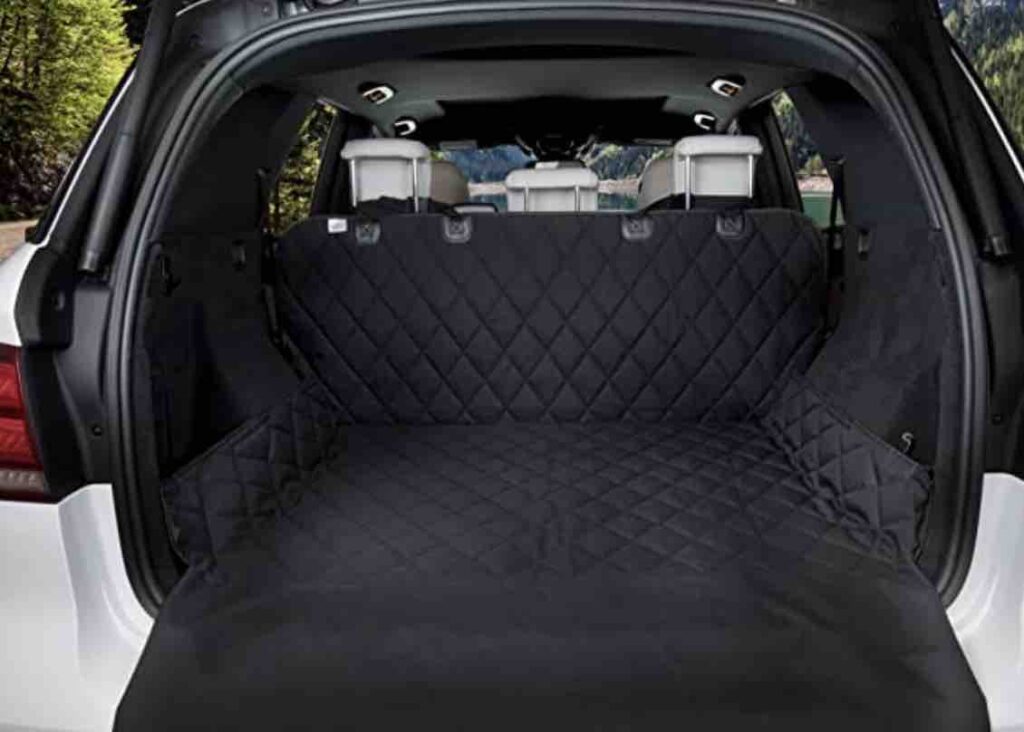 More than 70% of Subaru drivers go with their dogs during camping. If you don't know, dogs can benefit from the Outback's flat cargo space.
Not only that, but they can also benefit from tinted windows, low load height, and D-rings in the cargo space to tie down crates.
If you're a dog lover and want to make your Outback more comfortable for your dog, then BarksBar Luxury Pet Cargo Cover & Liner would add a quilted liner to the cargo parts of your Subaru, which you can strap in place against the rear seats and headrests.
This 80"x52" liner can function with the rear seats up or down. One good thing is that it is machine-washable, eliminating hours of cleaning.
Pros
It has a fold-out flap that protects the bumper while loading and unloading.
It is machine-washable
Cons
It has only one-color option.
It doesn't block your dog's access to the front seats.
If you like to get, this particular Subaru Outback Car Accessories For your Camping, you can go to this store to look up the current price to see if it is within your budget.
This backpacking sleeping pad is one of the most compact and light outback mattresses on the market, and this will come in handy when your or any camping friend or family feels tired and wishes to nap a little bit. This collapsible bed is a lightweight pad that provides max comfort. It has an R-value of 2.1 and is ideal for camping inside and outside the car.
Features
It comes in blue color
Designed with nylon material
R-Value: 2.1
It is a water resistance bed
You may love to look up the air mattress price here as it has more accurate and current price information.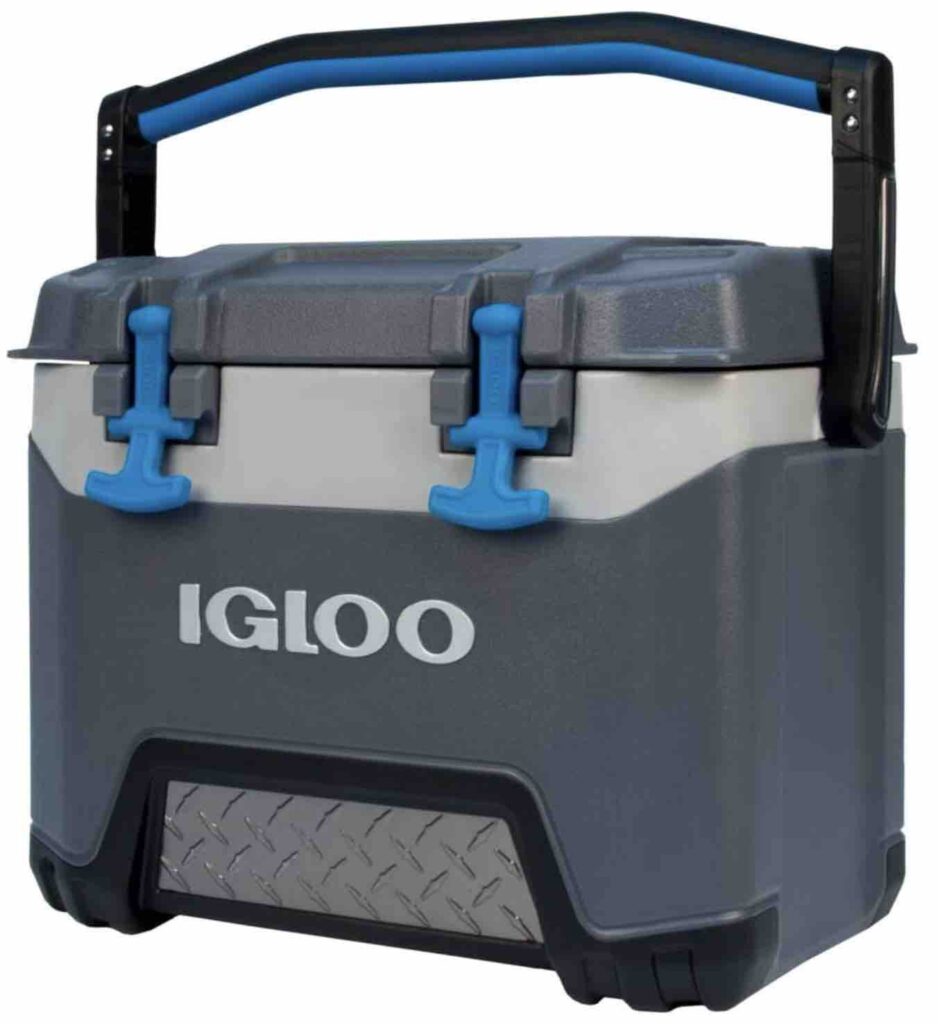 This cooler is one the best cooler to have for your camping! The cooler is lightweight and built for performance, and it can go for days while retaining ice.
Very durable construction and has kick plates and a base for added strength and protection.
It can be used on multi-day road trips because of the 20% thicker foam inside and the insulated lid.
On average, the advanced cooling system built into this cooler helps it retain ice for up to 4-days.
This means you can take it with you camping to keep your drinks and other foodstuffs preserved for up to 3-4 days.
So, if you want a simple setup but still need your beverages and food chilled, this is the ideal solution.
If you like to get this cooler as one of your Subaru Outback Car Accessories For your Camping, you can go to this store to look up the current price to see if it is within your budget. This cooler, for sure, is it for me and is one of my best Subaru outback aftermarket accessories that is don't do without when I am camping.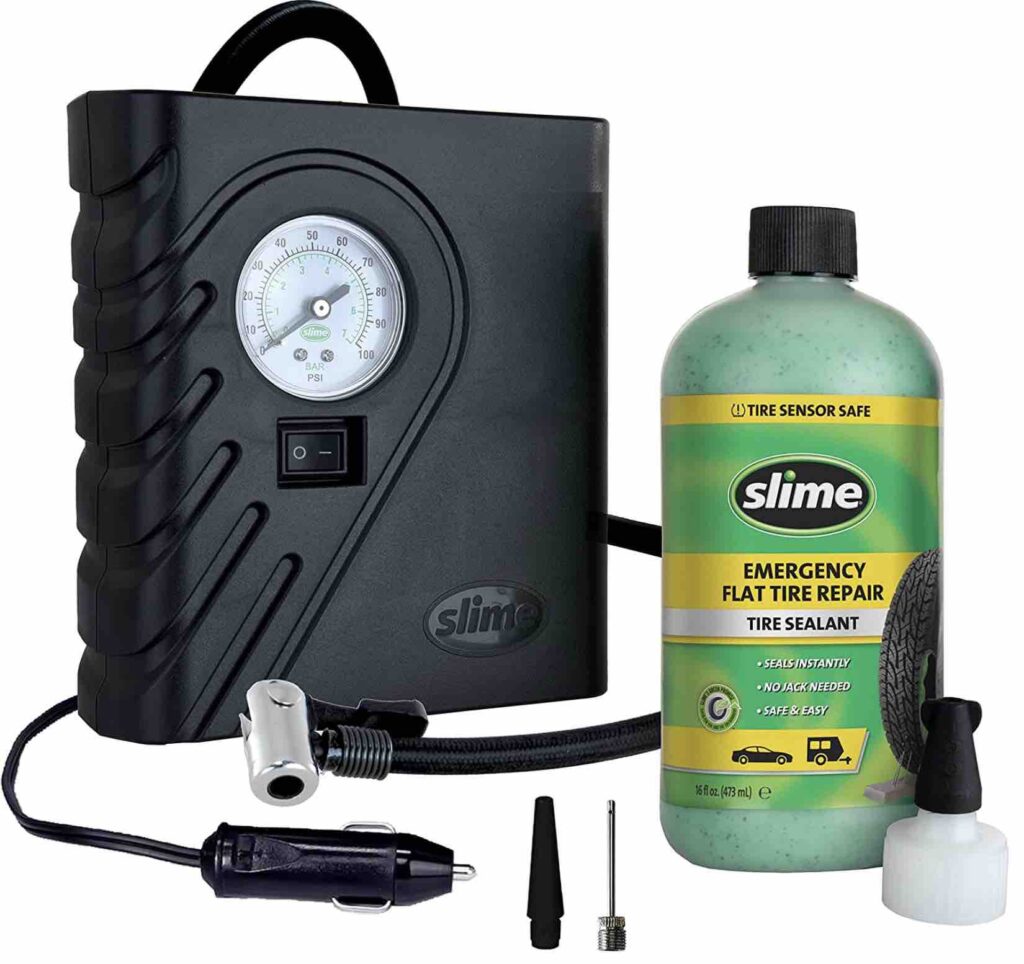 Whenever you want to go for a camping adventure, it's imperative that you ensure you don't get stranded in a remote location. It would be best if you went with a tool to jump-start a dead battery, and a way to patch a punctured car tire. This is what this product from Slime would do for you.
It comes with a bottle of tire sealant and a tire inflator that can re-inflate a punctured tire in just three minutes. It is easy to use and doesn't need additional tools. You only need to jack the flat tire up off the ground. You can see the current price of this camping tire kit in this store, and you can purchase it if you want to add it to your camping accessory collection.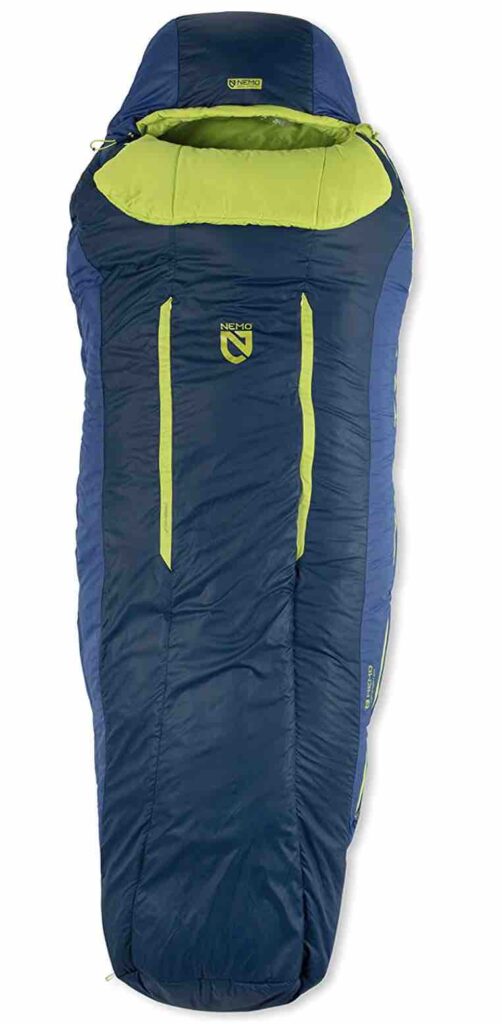 Here's a product that is backed by a lifetime warranty. It is a modern sleeping bag designed by NEMO, which is fairly unique, and made specifically for side-sleepers. It comes with additional space around the knees and elbows for unrestricted sleeping.
On the outside, it has a DWR-treated 50D ripstop polyester shell with a number of zippered pockets for fast and easy access to vital items such as flashlights or smartphones. It also comes with an integrated pillow pocket with a snag-free zipper. You get this camp sleeping bag in this store so check it out.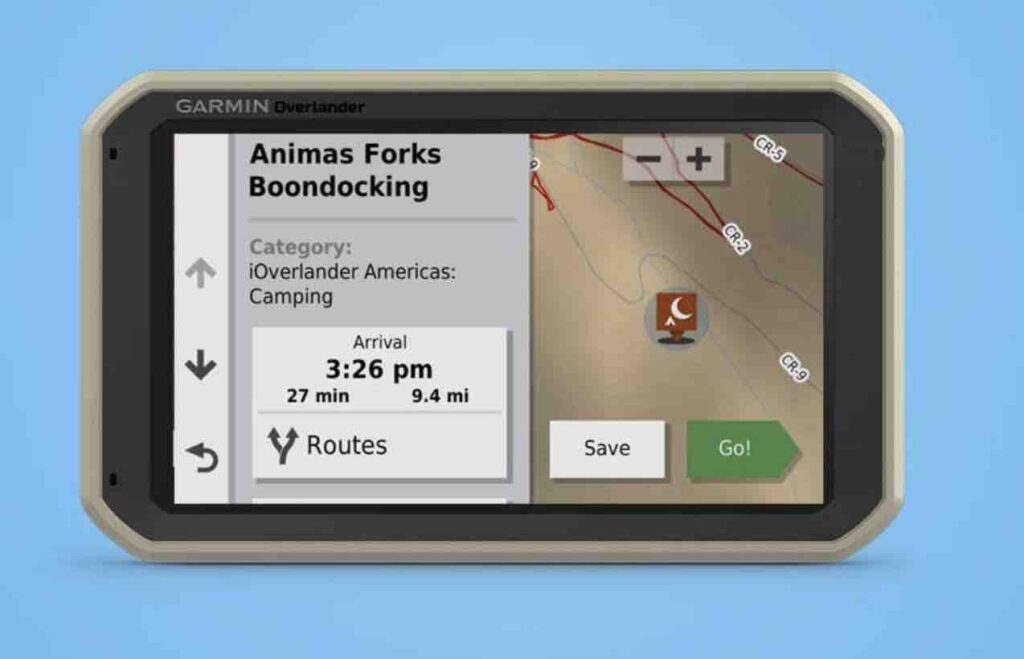 Car camping indeed provides the luxury of driving right up to your campsite, but sometimes it can take effort to navigate to a location with a bad network.
This is exactly where Garmin's Overlander Off-Road GPS unit comes to solve. It was produced in 2019; it is a WiFi-connected gadget that provides a 7" full-color TFT display and urban and off-road topographical maps.
It can be paired with Garmin's InReach satellite communicators so that you can receive weather forecasts, enable interactive SOS alerts, and send two-way texts. It is extremely rugged, and fully-weatherproof made.
A GPS unit can host onboard sensors, including an altimeter, compass, barometer, and even a sensor for detecting pitch and roll. This, for me, is a Subaru Outback Accessories You Never Miss on Camping.
If you like to purchase this particular Subaru Outback Car Accessories For your Camping, you can go to this store to look up the current price to see if it is within your budget. If you are looking for cool Subaru outback aftermarket accessories, then this could be it.
What Are Top Subaru Outback Accessories 2022 (Model)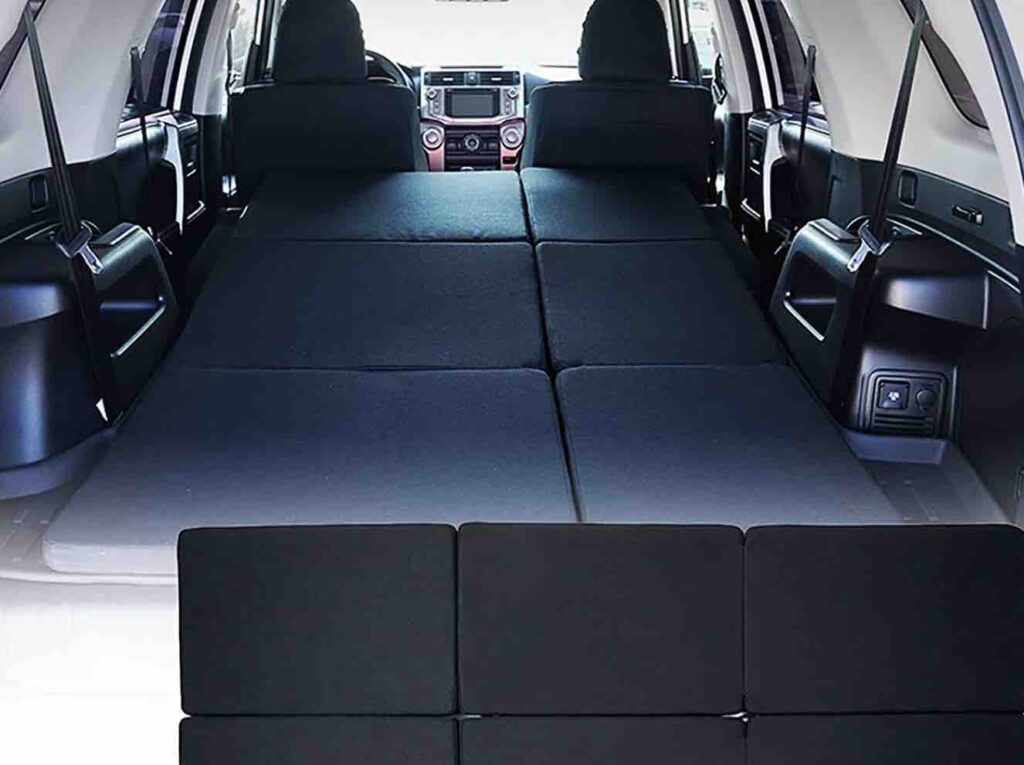 People who own and go camping with any of the Subaru Outback vehicle models will benefit from this Xprite Tail Cargo Mattress.
This mattress allows you to turn the back of your vehicle into a nice and comfortable resting place whenever you're camping or traveling. It is designed with the highest quality materials available, and the mattress is very durable as you use it.
Xprite Tail Cargo Mattress is highly portable because it can be strapped into the seats whenever you're not using it and then unfold when you're ready to rest again.
It also comes with bungee cables which can be used for strapping it to the rear seats. You can get this mattress in this store.
Concluding on my top Subaru outback accessories 2022
As they say, experience is the best teacher. It is the only gift you can give yourself, and Subaru Outback will motivate you to continue exploring. This vehicle allows you to create unforgettable family memories in the backcountry. But while going for that adventure, you need just a few of the above-listed Best Subaru outback accessories for camping. I guess this guide will make your next trip as adventurous as possible.
Related Article: 11 Best Air Mattress For Subaru Outback (Subaru Outback Camping)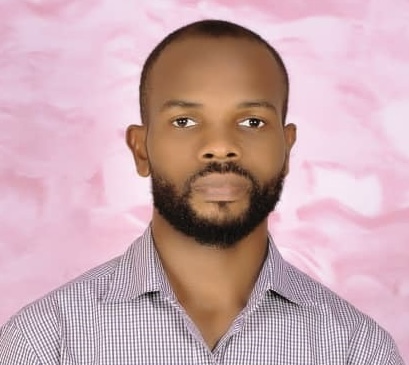 Ozioma is an electric car devotee with a background in mathematics, education, and over 10 years of experience teaching in various institutions. He has held multiple positions in the academic world for the past years. Right now, in his free time, he enjoys researching on cars and keeping up-to-date with what is happening in the automotive industry, as well as writing on the topic. His deep understanding and love for cars makes him the perfect candidate for providing reliable information on trending stats in the auto industry and how to guide automobile topics. We are happy to have him as one of our Authors.