Last updated on January 13th, 2023 at 07:30 pm
Random orbital polisher vs dual action polisher is there a difference? Well let's see… A polisher is a tool that is used to enhance and improve the appearance of paint on the automobile a.k.a your car.
Polishers come in different sizes, shapes, brands and designs, but this post we going to focus on the dual action polisher vs random orbital.
It is funny some considering the orbital vs dual action polishers to be different but we are going to see if that is so. And also show you some of the best dual action polishers to get.
The two things all polishers have in common include a handle with a motor and a backing plate where you insert a buffing pad to.
This motor spins the pad which will in turn rub the polished paint against the surface of a vehicle.
If you are in the market for the right paint, then you need to ask yourself some questions.
First, you need to plan your budget and then decide if you will want to do the painting at home or by a professional.
Deciding on choosing the latter depends on the extent of damage to the body of your car.
The random orbital or the dual polisher is a waxing and car polishing device that every vehicle owner needs to give that little polishing, shining and glowing looks to their car.
So, you need to polish your car to maintain its glow. Before you decide to get one, you need to decide which polishing is best for you. Is it the dual action or random orbital polisher, which you go for?
In this post, we will review the dual action polisher VS random orbital. Read this Article and this one on How to Use Dual Action Polisher.
Dual Action Polisher VS Random Orbital Polisher
The dual action polisher is also known as DA which means double actions. This means that the polisher is a multipurpose one.
It is a machine known for the combination of the circular and the spinning motion.
That means that the dual action polisher spins and at the same time revolve around the axis that is spins on.
Which makes it produce better work while reducing risk of ruining your car paint. You might also want to watch the video above for more in tell on this.
Random Orbital Polisher just like the dual action is an orbiting car polishing device that moves like an orbit. Just like its name, it moves in a circular flow from one area to another. It has a backing plate that rotates around its reach.
One can easily think that both are diffident the same thing, but the truth is the dual Action Polisher and the Random orbital polisher is the same device with different names.
The comparison here should between the Rectory VS Dual Action or Random orbital polisher of which the video here which will explain that more.
orbital vs dual action
dual action vs orbital
Functionally of The Dual-Action and Random Orbital Polisher
The recent generation of random orbital has more power than the former ones. There are certain features that differentiate between them and they are:
Power or Wattage
Weight
Backing plate min. and max. size
Type of Dual action
Speed Control
Speed of rotation
Shape
Reasons to Use Dual Action or  Random Orbital Polisher
When you want to choose a polisher for your Car, you need to choose the right one to avoid any damage. There are so many benefits to choosing the dual action polisher. Some of these benefits are
Dual Movement
The most distinguishing feature of the dual-action is the dual-action movement. This makes it different from other polishing machines out there. It can move orbitally and create dual operations. This feature makes it effective and not time-consuming. You can use it to reduce heat, cut, and add power at the same time.
Random Spinning
Dual-action polisher spins have a spindle that spins in an uninterrupted floating. This movement can be altered if you add a little pressure to it. To avoid burning the surface of your car, avoid adding too much pressure or pressing it down too much to the surface.
Speed
The random orbital polisher has a very high speed which can be regulated. If you are an amateur, this might be a huge challenge for you. The speed only benefits those with experience as they will be able to finish their work much faster.
Very convenient
The random orbital or dual action polisher has a rubber handle which makes it simple and convenient to handle. This is a huge advantage to beginners. You can use it comfortably without any doubt or worry.
Forced and Free movement
When handling the dual action polisher, the movement can either be free or forced. The free dual rotation movement shows the absence of pressure and lets the device rotate and function on its own. It does not need much heat, so it prevents the paint surface from getting burnt. The forced dual-action rotation needs a bit of pressure and force. You can use this movement to get stubborn stains off a surface. You need to be careful with it as it might cause burning.
Dual Action and Random Orbital Polisher
Chemical Guys BUF Random Polisher Kit
This is a random orbital polisher with Towels, Pads, Pad Cleaner. It has everything needed for a complete polishing job. It has adjustable working speed settings. It is a perfect tool to polish paint, clean carpets, and spread coat of wax. You can purchase this from this store here
Dual Action Random Orbiter Polisher
This is a strong, soft, and powerful polisher. It has a random orbital movement that removes polishes, removes scratches, and swirls from vehicles. Zeroomade is designed with waffle foam which improves their effectiveness as it provides soft contact with surfaces. It is very comfortable for use on any automobile surface like cars, boats, and bikes.
Avid Power Dual Action Random Orbital Car Buffer Polisher
This is a polisher with three foam pads for polishing and waxing and variable speed. It is a perfect choice to remove swirls, scratches, defects, and also to polish your car. It brings back the shine and glow of your car. This product can also be used to sand wood or metal. Avid is very comfortable to use with its rubber body and adjustable handle. It is easy to use for beginners and powerful for professionals. It is sold at $99.97. You can purchase it here on this store.
Conclusion on Dual Action Polisher vs Random Orbital
In summary, the random orbital polisher vs dual action polisher are the same polisher.
However they are used separately, depending on what is being addressed and what you want to achieve.
When considering the polisher in its free-spinning mode, it is a random orbital polisher but looking at it based on its double mode operation that is spinning and revolving, it is a dual-action polisher.
I hope this article was able to help you see that there are no discrepancies between the dual action or random orbital polisher.
This post on dual action vs orbital polisher helped you please like and share it.
What to read next: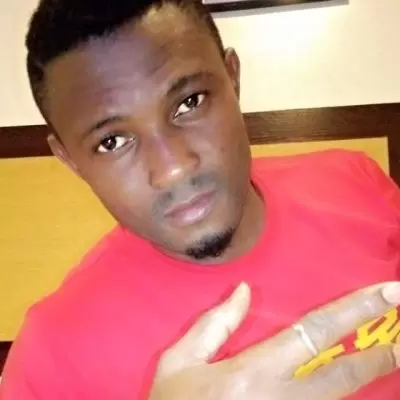 Hi dear, I am Dennis Gift, an autobody repair technician with over 4 years of experience; and I love everything about fitness and cars and researching and sharing my experience.   And this is where I get to do that freely without reservations. So come along with me.