What are EV charger installation requirements? Let's find out in today's post, as we talk about, the general requirement for installing an EV charger. Imagine never going to a gasoline station again. That would be a beautiful reality for most EV(electric vehicle) owners who will tend to plug in their vehicles at home conveniently. As such, they would avoid many hassles of driving to public charging stations. This post will look at regulations or the common EV charger installation requirements to consider before attempting to install your charger at home.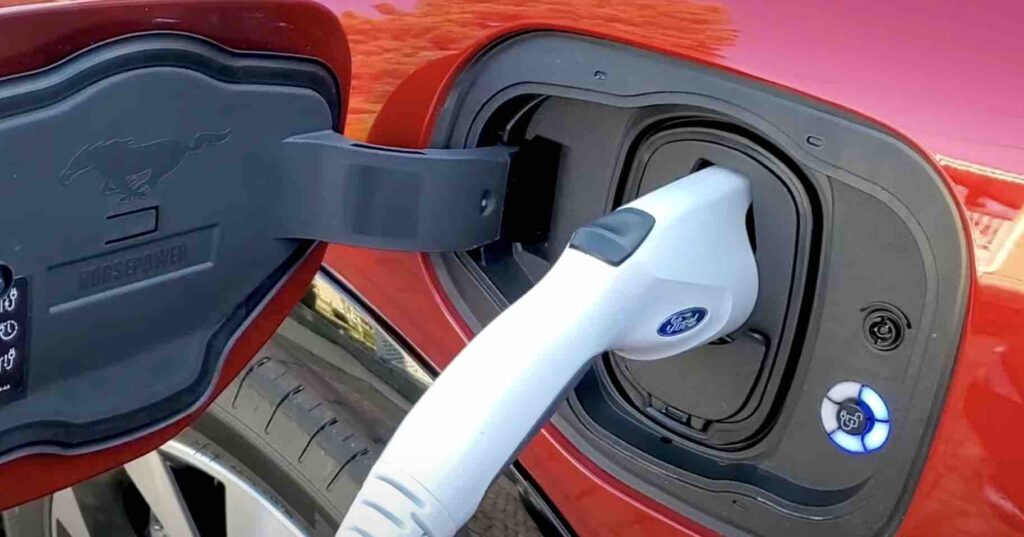 Most EV owners usually opt for the existing pre-installed 15 Amp outlet, such as any other home appliance. Using a specific EV charging point or EV charging station is always recommended as you consider the safety measures.
If you are wondering about switching to an EV, then having a home charging point would be helpful to get you the most out of it. Before you start the installation process, you will need to be aware of the electric vehicle requirements in your state or country of residence. Doing this would help you meet all regulations and become part of the tax credit of 30% for installing a home charging outlet.
This article will provide answers to these typical queries ranging from; what is the procedure to install an EV charging station, what do you need to install to charge an electric car, cost Of at home EV charger installation requirements, can I install a home EV charging point, how many amps do you need to charge an EV, do EV charging stations make money, how does an EV charger connect to your house, what cable do I need to install EV charger, and more.
Be patient; let's get started right away!
EV Charger Installation Requirements & EV Charger Load Calculation
When planning to install an EV charger at home or any place of choice, you will need to keep in mind the local law and regulations governing EV Charger Installation, especially when choosing the perfect spot to install the charger. So to ensure your safety and that of others, most regulations require that the EV chargers be placed at least 2.5 meters away from any metal objects connected to your electricity supply. This includes things like light fixtures in your home or even street lamps outside. This means that the location you have in mind to install the charger may need to be changed if you want to comply with the requirements. See this pdf Guide too.

EhCar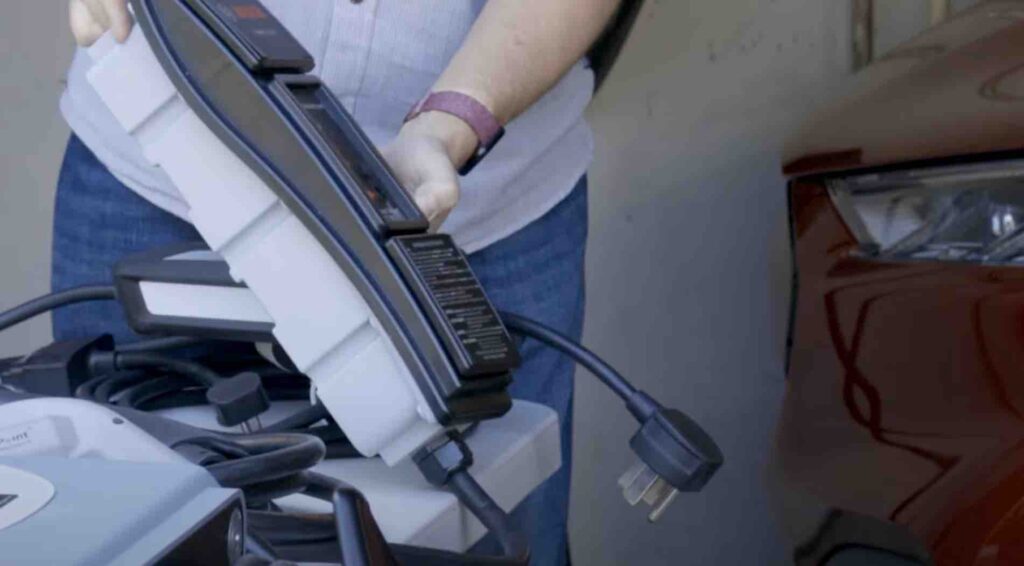 What Is The Procedure To Install EV Charging Station?
The procedure to install an EV charging station includes the following;
1. Hire A Professional Electrician
Suppose you need to be more knowledgeable in the electrical job. Hiring a professional would be the best to ensure your safety and that of your station.
2. Acquire a Residential Permit To Install An EV Charging Station
Check your home's eligibility for the EV charging station. Obtain permission from your local electrical department in your residential area through a certified electrician.
3. Confirm The Electrical Panel Has Enough Space
Your certified electrician should ensure you have enough space for the charging station panel. Doing this would help accommodate the circuit breakers for your charging station.
4. Buy A Level 2 Charger
Purchase a well-known brand of Level 2 chargers. The essence is to have an efficient charging station and reduce an up-front cost. I recommend you get OEM products to avoid any safety issues.
5. Install The Charger
Install your EV charging station and also inspect it for effectiveness. You should check for Technical Safety after all installation is complete.
What Do You Need To Install To Charge An Electric Car?
You would need the following to install to charge an electric car.
Here you have them;
Charge point
Level 1 or Level 2 charger with cable
Electrical power source
The above is necessary to charge an electric car, especially at home. Similarly, you can use an EVSE supply cable for a 3-pin plug socket as a backup.

At-Home EV Charger Installation Requirements?
The EV charger installation requirements include the following;
Location Of The EV Charger
Planning Permission
Technical Requirements
Cost
Safety Standards
Building Regulations
The Type Of EV Chargers to be installed
Let's explore these requirements below;
1. Location Of The EV Charger
You should install your home EV charger where it would be easy to connect your charge point to the power source. I recommend you install it in driveways or garages.
2. Planning Permission
Permission is required to install any wall-mounted EV charger in lawful areas. But it might be necessary for other places, so check your local authority before installation.
3. Technical Requirements
In most countries like the UK, technical requirements are vital. The exterior casing of your EV charger must not exceed 0.2 cubic meters in dimension. Charging upstands are permitted but must be at most 1.6m or must not be less than the ones in other charging stations.
4. Cost
Consider the cost of installing the home charge point. However, a 7kW charger would cost higher than a 3kW charger. Whichever unit you choose, you could be eligible for an Office for Zero-Emission Vehicles (OZEV) grant or a tax credit of 30% for hardware installation in homes.
5. Safety Standards
The installed charger must meet the technical standards of the EVHS and other electrical safety regulations.
Your charger must comply with IET wiring regulations.
The charger point must be according to IP standards.
The charger point should be able to monitor and record power consumption. It should also communicate data with the Open Charge Point Protocol.
There should be a sufficient electrical power supply to operate the necessary chargers.
6. Building Regulations
Building regulations differ in state or country of residence. Adhering to rules and regulations is wise before installing any EV charger in your home.
7. Types Of EV Chargers
However, you would choose your vehicle's specifications between the tethered (with cable) charger points and the untethered (without cable) ones. It would help if you got a proper cable matching the charge point with the untethered charger.
Steps On Installing Electric Vehicle Charging Station At Home
Check out the step-by-step guide for installing an EV station at home;
Determine your home's eligibility. Ensure that you can be eligible for a charger installation.
Check if you have a good power source to support your EV charger. You could also upgrade your service if needed.
Confirm if your electrical panel has enough space to accommodate your circuit breaker. Suppose you don't have a better space, you could contact an electrician.
Choose and purchase a suitable EV charger for your vehicle.
Obtain an electrical permit from your municipality, or the electrician could get it for you.
Install your EV charger and let your electrician complete the contract consultation form. However, your electrician should do it after installation.
Allow the municipality or Technical Safety BC to inspect the installation.
Seek and submit your application for a rebate.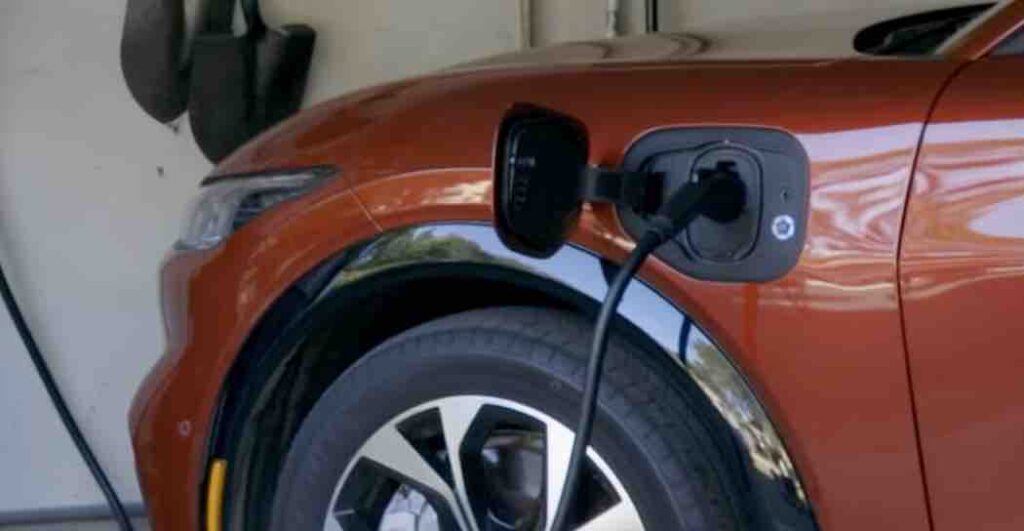 EV Charger Load Calculation
Here are the load calculations for EV charger stations below:
| Load Type | Calculation |
| --- | --- |
| 2 Small appliance circuits | at 1500 watts = 3000wat |
| 1 Laundry circuit: | at 1500 watts = 1500 watts |
| 1 AC condenser load: | = 5843 watts |
| 1 Blower fan load: | = 1127 watts |
| 1 Dishwasher: | at 1188 watts = 1188 watts |
| 1 Garbage disposal: | at 1140 watts = 1140 watts |
| 1 Cloth drye: | at 6000 watts = 6000 watts |
| Charger load (Tesla | (40A X 230V) =9200 watts |
Sum calculated load w/o load factoring = 36497 watts
First 8kVA at 100% (NEC 220.83) = 8000 watts
The remainder of the load (28497) at 40% = 11399 watts
Total for service calculations = 19399 watts
Current = 19399 watts/230v = 83.3 Amps
Similarly, if you should run the AC, including a blower motor of 6969 watts, a cloth washer of 1500 watts, a dryer of 6000 watts, and a charger of 9200 watts simultaneously, then expect to have 23,669 watts.
The current would be 23.669 watts/230v = 103 Amps. However, the general lighting load needs to be more inclusive.
How safe would you think this will be? And will it meet the standard of installing the charger?
That be the case, experts suggest you do an underground upgrade to 200Amp. However, this upgrade would cost about $10 to $15.
Can I Install A Home EV Charging Point?
The simple answer is YES and the same time, NO. Suppose you are a professional electrician, then you can install an EV charging point in your home. But the rules and regulations will guide you to install it according to the standards. On the other hand, you can't if you are unfamiliar with electrical jobs. I recommend you get a certified electrician to install the charging point in your home.
However, no laws prevent you or anyone from installing a charging point at home. Significantly, the most convenient way to charge your electric vehicle is to install a smart home charger. The installation process is simple once you are familiar with the electrical work.
How Many Amps Do You Need To Charge An EV?
The amperage required to charge an EV depends on the vehicle's specifications. However, EV amperage ranges from 12amp to 80amp. Based on your need, you could choose anyone that meets your requirements. By implication, each amperage has its functionality as regards the time of charging an EV. It would be clever of you to pay attention to safety measures rather than merely choices that might lead to hazards.
Do EV Charging Stations Make Money?
Yes, EV charging stations make money. Since the inception of electric vehicles, EV charging has become a great business opportunity. However, charging doesn't only attract customers to any station but also generates revenue from charging fees.
Charging stations have also received an increased amount of money invested by customers as regards their charging time. Similarly, they make money through the sale of charging hardware, cloud service subscription, and maintenance services to their customers. That said, it is mainly for charging stations with such services.
How Does An EV Charger Connect To Your House?
Your EV charger will connect to your house by fixing the charging cord into a socket in your garage. Then you can use the Level 2 or Level 1 cable or charging cord to connect to your vehicle's socket or plug. When fixed, access the power button; then, you can leave it to the charger as regards your charging time. However, the 2 chargers above differ in charging time.
How Much Does It Cost To Install An Electric Car Charging Port?
The cost of installing an EV charging port depends on the charging port and the modifications. A Level 1 charging port is about $200 to $300, using the standard household 120V. Similarly, a Level 2 charging port would cost $700 to $2000 for 240V. However, installing an EV charging port costs about $300 to $1200 on average. This cost range excludes the installation cost of $300 to $1500, depending on the time spent by the electrician.
What Cable Do I Need To Install EV Charger?
The cable you need to install an EV charger depends on the charger point and the vehicle's socket types. I recommend using a universal type 2 connector/cable for installing an EV charger. For instance, a cable that can get about 32A, 7kW, would be appropriate for your EV. It is also vital to pick the suitable cable for your vehicle as regards Type 1 or Type 2 as you use your car's guide.
Here are some tips to enable you to choose the suitable cable for your EV;
Consider your vehicle recommended cable or connector.
Choose an appropriate cable length that is easier to store and as regards the distance of your charger point.
The cable should have the required current rating of your vehicle.
Note: Don't use adapters and smart chargers currently on the market. They could be hazardous and could damage your charge points.
How Long Does It Take To Install An EV Charger At Home?
The time frame depends on the experience of the electrician or the DIYer, the requirements, and the complexity of the installation. It may take about 3 to 4 hours to complete the installation of an EV charger at home.
However, the installation involves a wall mounting the charger on the exterior wall or near where you park your EV. In as much, you would also connect the charger point to the electric source.
What Size Breaker Do I Need For An EV Charger?
The circuit breaker needed for your EV charger depends on the size of your amperage. However, according to the National Electrical Code, it is required that a circuit breaker should have a 25% increment in amperage to your charger's output. For instance, if your EV charger is 30Amp, your circuit breaker should be rated for 40Amp.
It would be best if you got a flexible home charger like the ChargePoint Home Flex. This device would set its amperage to suit your use.
Check out the chart below for more details;
| | | | |
| --- | --- | --- | --- |
| S/N | Charger Amperage | Breaker Rating | Added Drive Range Per Hour |
| 1. | 16Amp | 20A | 19km or 12 miles |
| 2. | 24Amp | 30A | 29km or 18 miles |
| 3. | 32Amp | 40A | 40km or 25 miles |
| 4. | 40Amp | 50A | 48km or 30 miles |
| 5. | 48Amp | 60A | 58km or 36 miles |
| 6. | 50Amp | 70A or 80A | 60km or 37 miles |
Do You Need 30 Amp Or 50 Amp For Electric Car Charging?
The need for a 30Amp or 50Amp depends on your choice and your vehicle's specifications. However, the lower the amperage, the longer it takes to charge your car. On the converse, the higher the amperage, the less the charging time.
That said, a 50Amp delivers faster charging time than a 30Amp. So, check your EV's specifications to find the maximum amperage your vehicle can accept.
Doing this would ensure that your car is safe and would have the most efficient charge. Remember that your charger connected to the circuit breaker must exceed its maximum amperage. For instance, a 50Amp charger should have a 60Amp breaker.
Conclusion
I hope this post on EV charger installation requirements was helpful. Congratulations if you have decided to install an EV charging station. However, you are now part of the solution to fight harmful emissions into the environment. Like all other electrical installations, installing an EV charging station is more complex. 
Experts should install it, or you could do it on a DIYer's terms.
Meet specific requirements before installing a charge point in your home. Needs include finding a better location, electrical permits, cost considerations, types of EV chargers, building permits, technical requirements, and safety. Having considered all these, you will be able to install your charging station successfully.
Do well to share this insightful guide with others!
Reference: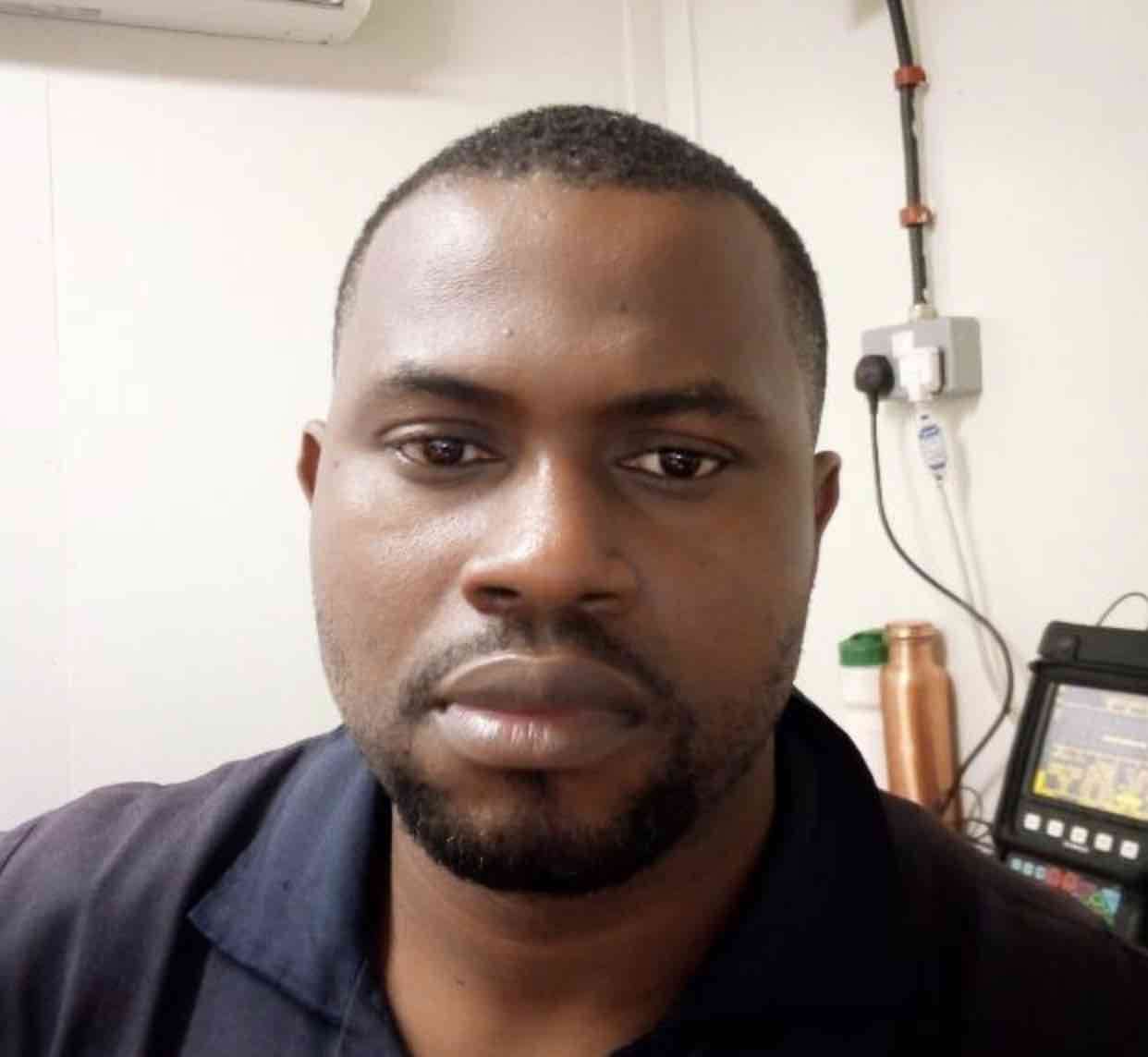 Uchenna is a Radiographer and Auto parts mechanic who recently got his automotive diploma as an auto repair technician, and since then, has worked on fixing various car problems.
Working as just a radiographer, Uchenna didn't just get all the fulfillment he desired, because he truly loved doing things tilted toward cars. As a kid, he would take apart his toy cars to see how they worked and would spend hours tinkering with his bike.
So, in 2017 he made the tough decision to become an auto mechanic. He threw himself into his studies and now loves every aspect of what he does.
He gets to work with his hands, solving problems and bringing cars back to life, and sharing his knowledge and easy quick-fix guide online are all part of what makes him feel fulfilled.