Are auto fuses universal, and what is your vehicle's best auto fuse switch adapter? Let see. Knowing the fuses' location and what type of auto fuses to use in your car is vital. Even so, if any electrical component should fail in your vehicle, a certified mechanic would first check the fuse attached to it.
Regardless of their size, auto fuses are vital components in your vehicle. They help to protect valuable and delicate electronics in the incident of a sudden electrical surge. In like manner, they have a longer lifespan but melt if exposed to an overcurrent. One significant feature of auto fuses is that they are easy and inexpensive to replace.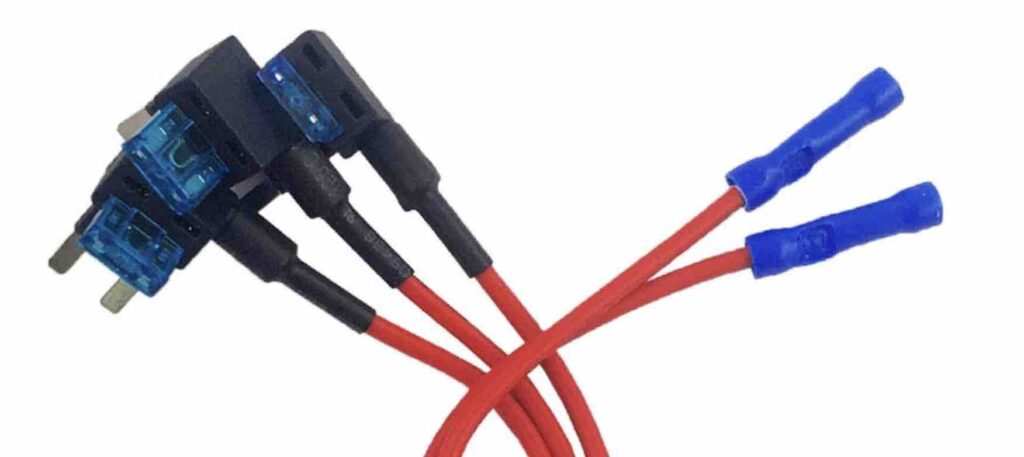 On the other hand, auto fuse switch adapters protect two circuits as each end is connected to the fuse holders of the circuits. They are mainly for electronics that need direct wiring in your vehicle's fuse box without cutting the wires.
This article will address and answer these queries ranging from; are auto fuses universal,
what is a switchable fuse, are there different types of auto fuses, and does it matter which way auto fuse goes in? And finally, we will see the 4 best auto fuse switch adapter you can get depending on your car's make. So let's get started on this article right away!
Are Auto Fuses Universal?
Of course, NO! Auto fuses are not universal; they come in different sizes, types, and amperages. However, each of these is suitable for a particular electrical component of your vehicle. That's why it is necessary to use the proper auto fuse when replacing a faulty one with a new one. Most of the time, a specific type of fuse you need depends on the brand and model of your vehicle. So, pay attention to the blown one's size, kind, and amperage.
What Is A Switchable Fuse?
A switchable fuse is a compact combination of a switch and a fuse that you can use to control the operation of a live wire so that an electrical appliance is not live when switched off. It is most common in homes with metal-enclosed plastic. The switchable fuse has its switch operated from the outside using an extended rotary handle to rotate the shaft inside.
Are There Different Types Of Auto Fuses?
Of course, yes, there are different types of auto fuses. The different types of auto fuses can perform in cars, trucks, buses, and off-road transportation. These fuses come with varying working capacities, and their usage depends on the circuit's application, voltage, and current demand. The auto fuse types include; Blade-type fuses, Glass tube fuses, Bosch-type fuses, and PAL fuses.
Let's explore them below;
1. Blade Type Fuses
The blade fuses are the most common auto fuses with different colors ranging from blue, red, orange, yellow, green, and brown. They protect your vehicle from small to medium-sized electrical components with an amperage of up to 80amps. Blade fuses come in six sizes such as; Micro2, Micro3, Low-Profile Mini, Mini, ATO/ATC, and Maxi. Although they burn out quickly, it would be best to replace them immediately.
2. Glass Tube Fuses
These fuses exist in the automobile world, but you can still find them in home appliances. They have a diameter of ¼ inch, differ in length, and come with an AG suffix such as 1AG, 3AG, and 8AG. The glass fuses are available in 1A to 30A. Hence, they can be functional at any temperature and are easier to replace. However, their downside is that they can't withstand high currents and are not versatile as blade-type fuses.
3. Bosch Type Fuses
Bosch fuses have conical ends and are common in old European vehicles. They come in varying forms, such as 6AC, GBC or Torpedo fuses with a dimension size of 6 x 25mm. However, their color signifies the amperage of the fuse.
4. PAL Fuses
These special cartridge fuses are most common in Japanese vehicles. PAL fuses can withstand many amperes beyond what the standard cartridge fuses are capable of and have color codes for easy identification. You can find them on power-intensive circuits in Japanese cars.
Does It Matter Which Way Auto Fuse Goes In?
No, it doesn't matter which way the auto fuse goes in the fuse box. Auto fuse is not polarized; they don't require the flow of current in a specified direction. So, either way, it is okay. However, an auto fuse is in the positive lines of the battery and close to the battery. If any defection should occur on the line between the load and the fuse, the fuse will blow and cause the current to stop flowing.
4 Best Auto Fuse Switch Adapter
So here are some of my top recommendations for the best auto fuse switch adapters you can get online below: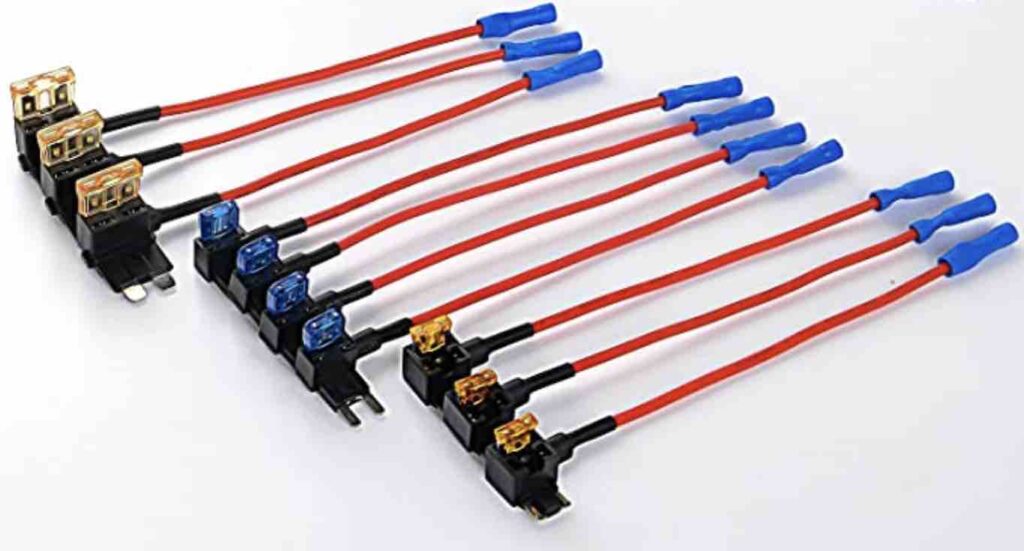 Having the capacity to fit into any vehicle gives it an edge over others. It is effortless to install as you can connect to any naked wires with a vise. You can't compare the superior quality of this product with the below listed. Also, this product is still the best for melting resistance and corrosion capacity.
I can't over-emphasize its durability and practical DIY application. The multi-pack worked well for most customers needing one of its types. It is truly outstanding as you can use it in boats. However, Nilight 50040R is compatible with European vehicles needing a 5amp standard blade fuse.
Finally, it is suitable with a dash cam, radar detectors, car alarms, and a few others. It would be the best buy for you! You can find this fuse Adaptor here in this store.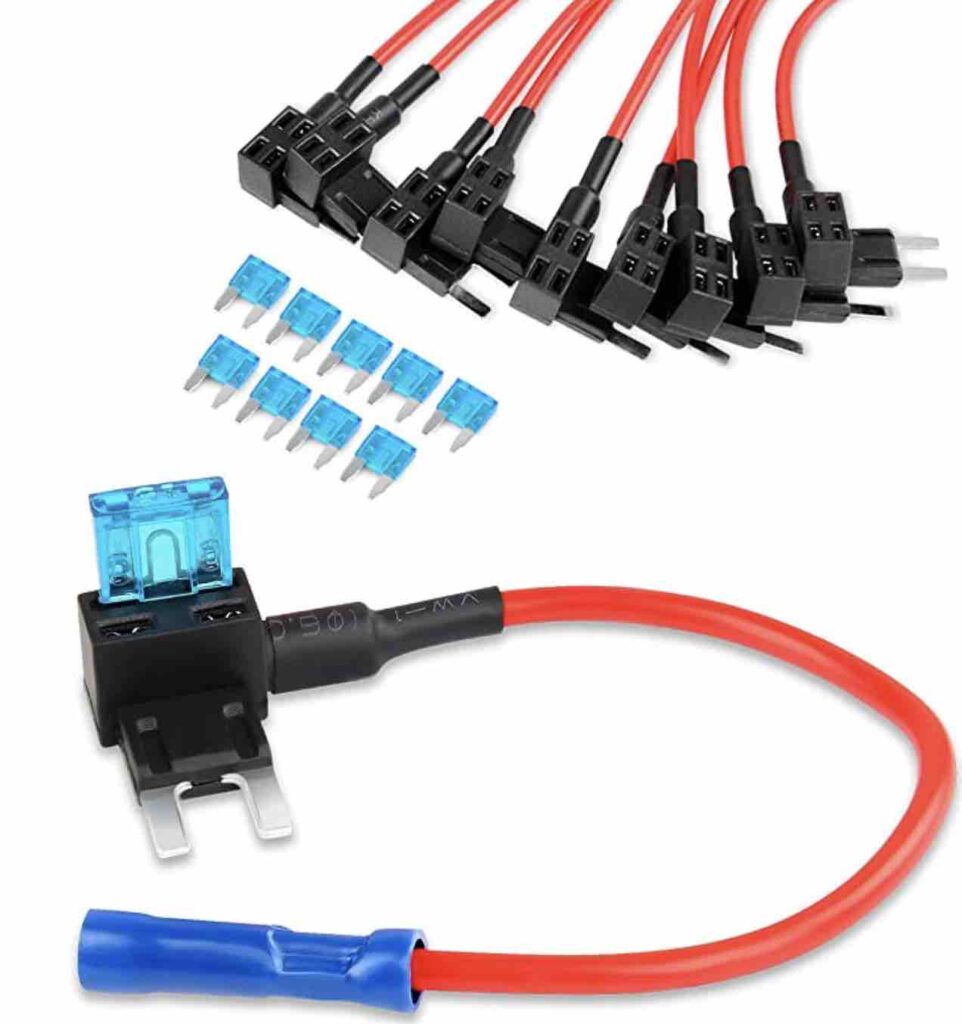 The products of Nilight are always cost-effective and of excellent quality, especially for dash cams. Most customers that used this product stated that it is an incredible device. As a result, hooking it up to your vehicle is very easy. You wouldn't require splicing or cutting the wires when installing it. As one of the best, it comes in different sizes, such as; Mini, Micro, LP-mini, and Micro 2, with dual slots each.
You can install it for the existing OEM circuit and a second slot with a 5-amp blade fuse for a new circuit.
Although, the Nilight 12V fuse tap has 2 years warranty with good bending ability and high resistance melting. Similarly, this product is better than the Uriveusa in terms of overall quality and installation duration.
With my experience as a mechanic, I recommend this product to you. Check out this adaptor here.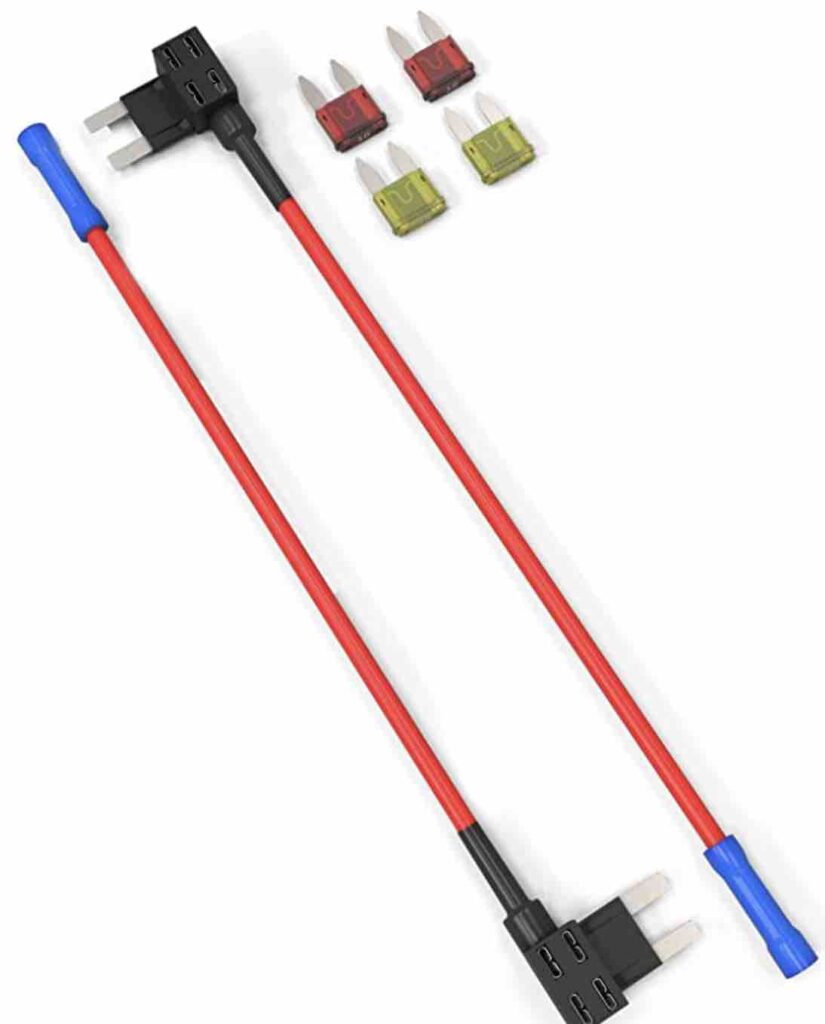 The Universe is made of high-quality nylon plastic, anti-wear, and anti-corrosion. This product's thermoplastic-insulated wire has a higher temperature and melting resistance than others in this article. It also has a wide range of use than others, and with a length of 6 inches.
This product can easily add extra power or connection to the fuse box by cutting the wire. A customer used it to tap into the micro fuses in F150 to send a remote turn-on signal to the amps. It worked intensely in the F150 as it could be suitable for GPS, Cell Phone chargers, and a few others. Others who used the same product stated that the quality seemed good. I highly recommend it for anyone needing the micro 2 fuse option or low-profile fuse tap. Do well to get it here!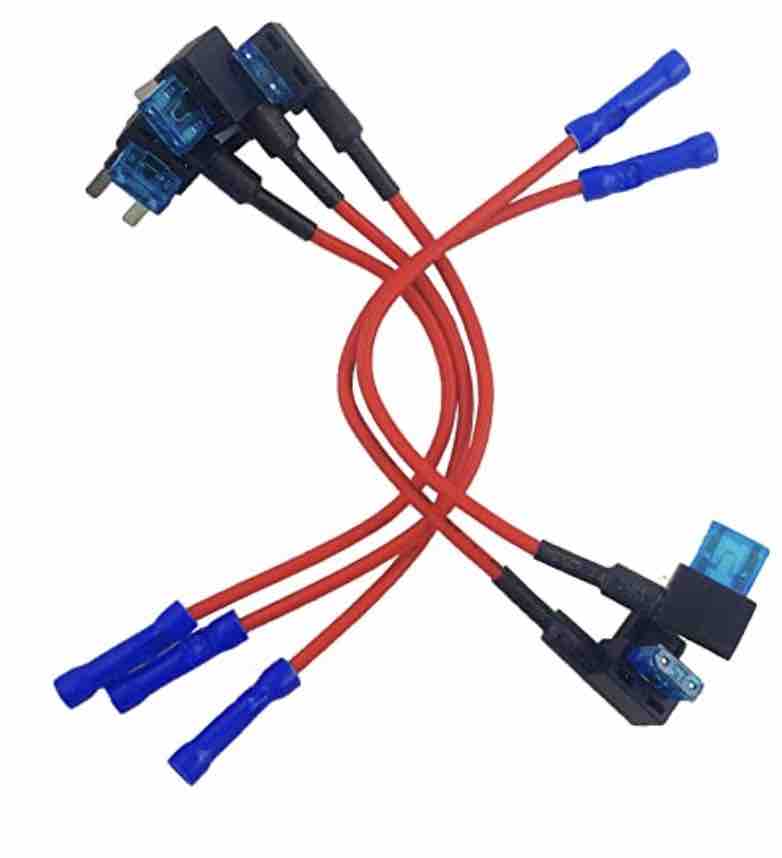 JABINCO manufactures this product with good protection for the original circuit and high quality. It worked well in a BMW E90, so you must know your fuses sizes before tapping. With this fuse tap, you wouldn't have to cut, splice, or solder any part of the fuse box. Since it is becoming complex to access the wiring system of most vehicles, this fuse tap makes it possible.
It is 96.8% efficient for most customers who have used it to install additional accessories such as auxiliary lights, driving recorders, accessory sockets, phone kits, and a few others. Some customers complained that the fuse tap wire comes out from its housing. However, the installation is in one direction and could have an interference problem. A redesign would be necessary for the future. Indeed, it will be an excellent buy since it is easy to install. Do well to get it here!
Conclusion
Auto fuses help your electrical system to run correctly, and if one of the fuses blows in the fuse box, you would need to replace it with the same exact size, type, and amperage as the old one at the proper location.
So far, auto fuses are not universal since most vehicle brands and models require a typical fuse. On the other hand, it doesn't matter how a fuse goes into the holder in the fuse box. That said, a fuse is not directional or orientated. Using your vehicle's manual to identify and replace any blown fuse is wise.
So far, I have written a detailed post for you; check out the 4 best auto fuse adapters. Do well to share this article with others!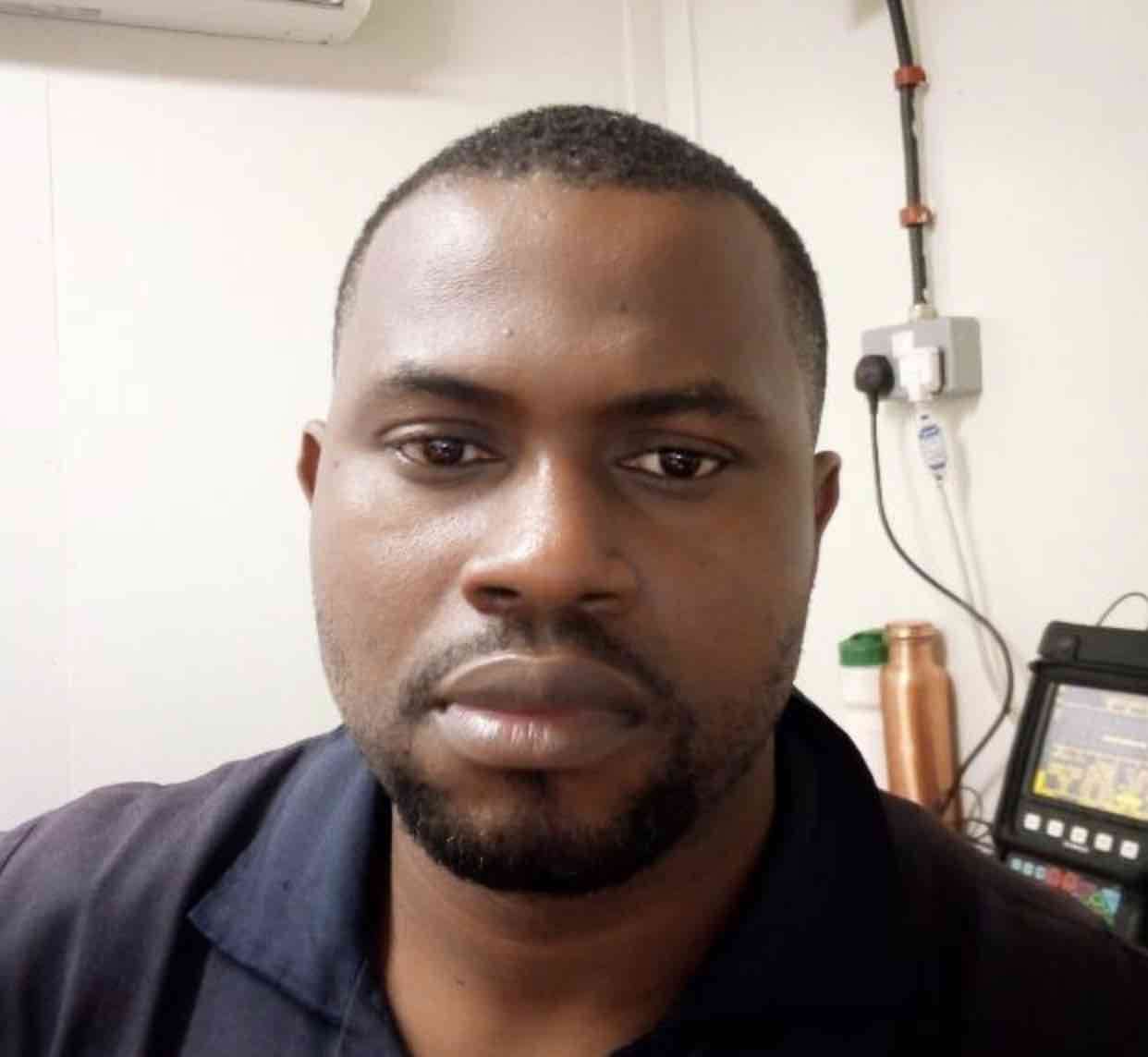 Uchenna is a Radiographer and Auto parts mechanic who recently got his automotive diploma as an auto repair technician, and since then, has worked on fixing various car problems.
Working as just a radiographer, Uchenna didn't just get all the fulfillment he desired, because he truly loved doing things tilted toward cars. As a kid, he would take apart his toy cars to see how they worked and would spend hours tinkering with his bike.
So, in 2017 he made the tough decision to become an auto mechanic. He threw himself into his studies and now loves every aspect of what he does.
He gets to work with his hands, solving problems and bringing cars back to life, and sharing his knowledge and easy quick-fix guide online are all part of what makes him feel fulfilled.