Electric Vehicles play a key role in the current technological trend of 'going green.' Compared to their fuel and hybrid engine counterparts, pure electric vehicles open a new path for future development.
As one of the important building blocks for developing a healthier environment, electric vehicles are nothing short of revolutionary. With this wave of change, charging stations will continue to replace filling stations as the demand for electric vehicles continues to increase.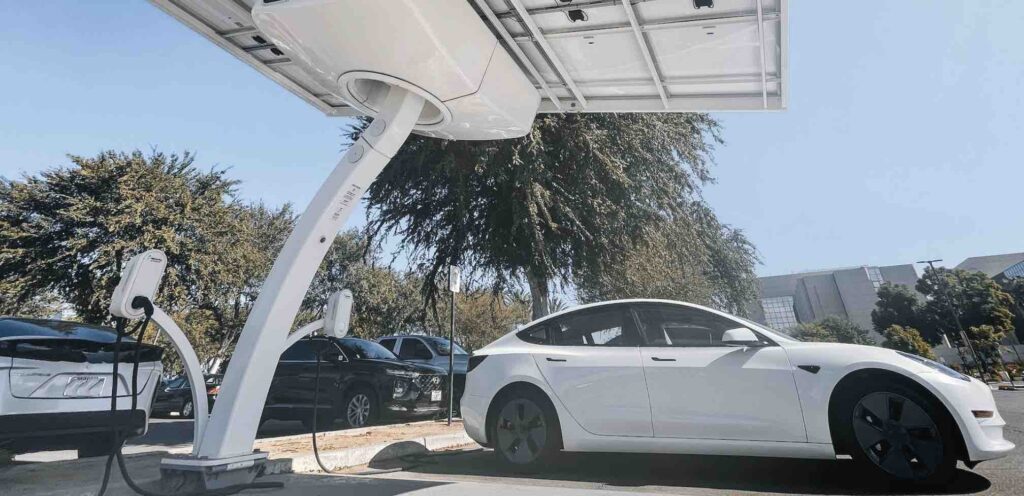 Continue reading as we highlight some of the US's best commercial EV charging stations.
What Are The Top Commercial EV Charging Station Providers In The US?
Here is a quick summary of the Top Commercial EV Charging Station Providers In The US?
EVgo Charging Stations
Webasto
Top Three Best Commercial EV Charging Station Providers In The Us
Amongst the list above, here are my top three picks:
1. ChargePoint
ChargePoint has one of the largest charging station networks in the US. Their stations offer around 6.6kW of electricity each hour. Additionally, this brand can also offer 240v Level 2 charger outlets or charging stations for home installation.
This charging station can provide a range of up to 25 miles per hour. ChargePoint stations can be found in residential buildings, hotels, shops, and other establishments. These stations can also be installed in parks or public libraries. Even if you have to charge in public areas, with this brand, you can get a full charge after a few hours.
2. EVgo Charging Stations
EVgo operates the biggest DC fast-charging network in the United States. Typically, EVgo charging stations use a 50kW charger. With this charge level, your car battery can reach up to 80% in just 1 hour.
With this charging station in various public places, you can easily charge while shopping or eating at a restaurant. However, overall EVgo charging speed depends on the capacity of your vehicle.
3. EVBox
EVBox is one of the top US manufacturers of commercial EV charging stations. This brand supplies three different kinds of commercial charging stations to its customer base. One of which is a DC fast charger that can extend its range by up to 167 miles in just 30 minutes.
Every commercial product is designed for a particular application. To provide more convenience for EV charger property managers, EVBox provides charging management software. This software will give you access to in-depth analytics and charging insights. This product is an excellent choice for office buildings, parking garages, retail malls, and other commercial buildings.
Related Article: How Much Does it Cost to Charge an Electric Car at a Public Charging Station vs. At Home
Other Notable Commercial EV Charging Station Providers Worth Considering
1. ABB Charging Station
As a provider of electric vehicle charging stations, their goal is to pave the way for smarter, emission-free transportation. As one of the leading brands in EV charging, it supports all-electric vehicle charging standards.
ABB helps in providing electric vehicle solutions to their wide user base all over the world. ABB chargers are compatible with many services and payment applications; they can be used anywhere and with any connected services.
2. Blink
Blink is another leading provider of level 2 EV charger solutions. With Blink's sublime customer support, you can use its product to its best capacity. Their customer support will actively guide you on how to operate charging stations.
Like their counterparts, blink charging stations are available in a wide variety of options, and they can be found worldwide. Blink offers four major adaptable business models: host-owned, Blink-owned, hybrid-owned, and Blink as a service. Each model is tailored to meet the needs of their wide user base.
3. Tritium
As one of the well-known EV charging businesses, Tritium has more than 20 years of experience in the automobile sector. This charging station provides its user base with cutting-edge and trustworthy DC fast-charging solutions.
This brand is known for producing exclusive hardware and software for electric vehicles. Tritium manufactures sturdy, portable chargers that are resilient enough to withstand harsh outdoor situations. Additionally, it is very easy to have this charging station installed.
4. Webasto
Last but not least, we also have the Webasto brand. It is also one of the best charging stations in the US. Webasto focuses on providing high-quality low to mid-capacity EV chargers.
They have grown to become one of the top electric vehicle charging station manufacturers. In the long run, this station is worth your investment as it is one of the highest-capacity EV chargers on the market. Furthermore, Webasto has a rich assortment of features when compared to its competitors.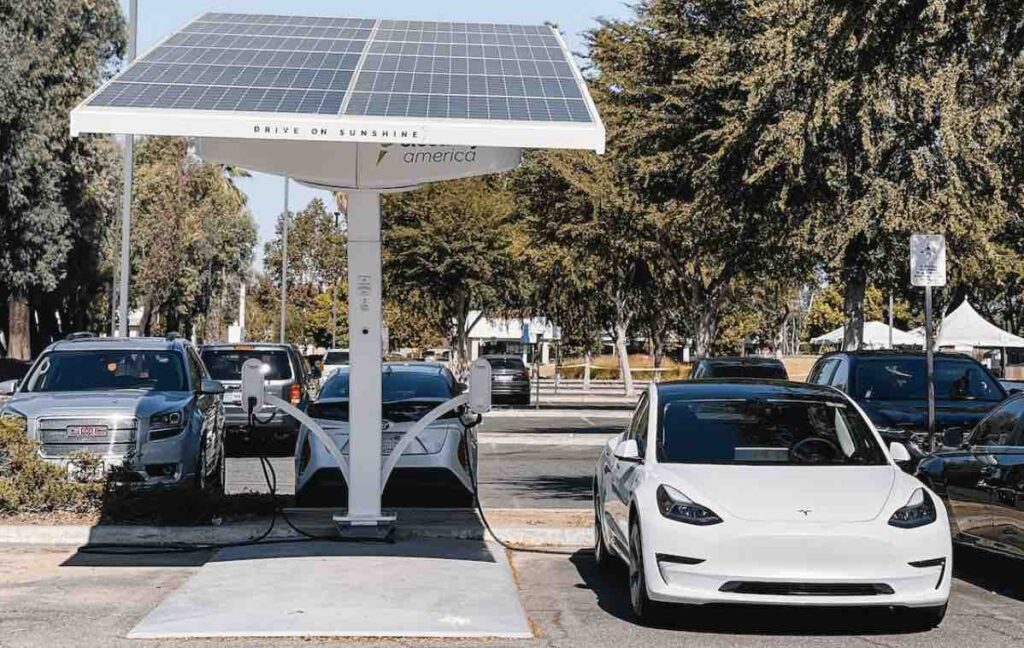 Comparison Of Pricing, Reliability, And Customer Satisfaction For The Top Three Commercial EV Charging Station Providers
| | | | |
| --- | --- | --- | --- |
| | Pricing | Reliability | Customer Satisfaction |
| ChargePoint | In terms of purchases and charging costs, ChargePoint is very affordable compared to its counterparts. | ChargePoint is made with high-quality materials which help to ensure efficiency. | While ChargePoint offers sublime services to its customers, one major complaint is that they do not offer Level 3 fast chargers. |
| EVgo | While their pricing isn't over the top, it can't be classified as being readily affordable. | As one of the top charging station companies in the US, EVgo is designed to provide you with the best results. | While EVgo offers flexibility and comfort to its customers, there are also complaints that their charge time isn't fast enough. |
| EVBox | This brand is popular for its high-end service provision. Therefore, their pricing isn't affordable. | In terms of reliability, EVBox doesn't fall behind the two brands listed above. | Although EVBox is a top-notch brand, customers often complain about their app being of low quality as well as poor customer support. |
Factors To Consider When Choosing A Commercial EV Charging Station Provider
1. Charging Speed
This is one of the most important factors that you need to consider when selecting a commercial EV charging station. Generally speaking, charging speed is a major characteristic that distinguishes various charging stations.
The faster an electric vehicle can be charged by a charging station, the more time you will be able to save. For instance, a direct current (DC) fast charger can charge cars in minutes rather than hours. However, the only downside is that it is 10 times more expensive than an AC charging station.
2. Charging Management System
The best charging stations in the industry offer flexibility and user-friendly management which makes charging easier. Although you can just connect your chargers to a grid and start charging your vehicles, it becomes cumbersome when you need to manage a lot of stations.
As your charging infrastructure expands in the future, you will need to consider integrating your charging stations with a charging management system (CMS). This will help you manage and maximize your energy usage without being completely hands-on with the whole process.
3. Vehicle Compatibility
From port/adaptor types to voltage requirements, your choice of charging stations needs to be comparable with your vehicle. There are numerous levels and types of charger connectors to pick from in the market. As a result, it is even more important to take into account the potential car types that will utilize the EV charging station you wish to buy.
Tips For Maintaining And Optimizing The Use Of A Commercial EV Charging Station
To keep the charging station operating efficiently, monitor its performance frequently.
Control on-site repairs to save the charging station gear from wear and tear. You can minimize repair costs by doing this.
Maintain scheduled maintenance and monitor the success or failure of different parts of the charging station.
Keep a comprehensive business intelligence report. This will give you access to information that can support important decisions.
Where To Get Commercial EV Charging Stations For Sale
When it comes to buying your Charging Station of choice, buying it from the right place is of utmost importance. There are three major choices to pick from, this includes local retailers/wholesalers, online retail sellers (e.g., Amazon), and Commercial EV brand websites.
Charging stations are sensitive products that must be purchased from tested and trusted vendors. Cost is an important factor to consider when choosing where to buy commercial EV charging stations. After comparing prices, you just have to pick the option that won't hurt your budget.
FAQ
How Much Does A Commercial EV Charging Station Cost?
Level 2 commercial charging stations typically cost between $2,000 and $10,000 per unit. Along with the charger itself, this price might also include the electrical and building work.
How Do I Determine The Best Commercial EV Charging Station Provider For My Business?
It's essential to understand which charging stations will work best for the many types of electric vehicles that will have access to your charging stations. You will need to consider factors like the location of your business, purchase and installation expenditures, and comparability.
What Factors Should I Consider When Choosing A Commercial EV Charging Station Provider?
Charging Speed
Charging Management System
Purchase and installation costs.
Vehicle Compatibility
Are There Any Customer Satisfaction Ratings Or Reviews Available For Different Commercial EV Charging Station Providers?
Yes, just like this article, there are various customer satisfaction ratings and reviews available on the internet. These lists will make a variety of options available to you.
How Can I Ensure That My Commercial EV Charging Station Is Well-Maintained And Operating Efficiently?
Performing routine checks on the charging station parts and keeping the equipment clean will help maintain its efficiency. Making required repairs when necessary is also very important.
Are There Any Government Incentives Or Funding Opportunities Available For Commercial EV Charging Stations In The US?
Yes, there are numerous subsidies and rebates available from the government. They can originate from the federal government, the local municipality, or even the charging station brand itself.However, even though there are a lot of subsidies offers on charger stations, it's not get qualified for them.
Conclusion
In this article, we have covered some of the best commercial EV charging stations in the US. You can't go wrong in picking any of these brands. Just like fuel quality, charging stations also come in grades. Charging stations play an important role in maintaining an EV driver's user experience. Furthermore, it also ensures the overall durability of a car's battery.
Related:
Can You Charge An Electric Car At Home
How Much Does It Cost To Charge An Electric Car At Home
EV Charger Installation Requirements &Load Calculation
How Much Does It Cost To Charge A Prius Prime?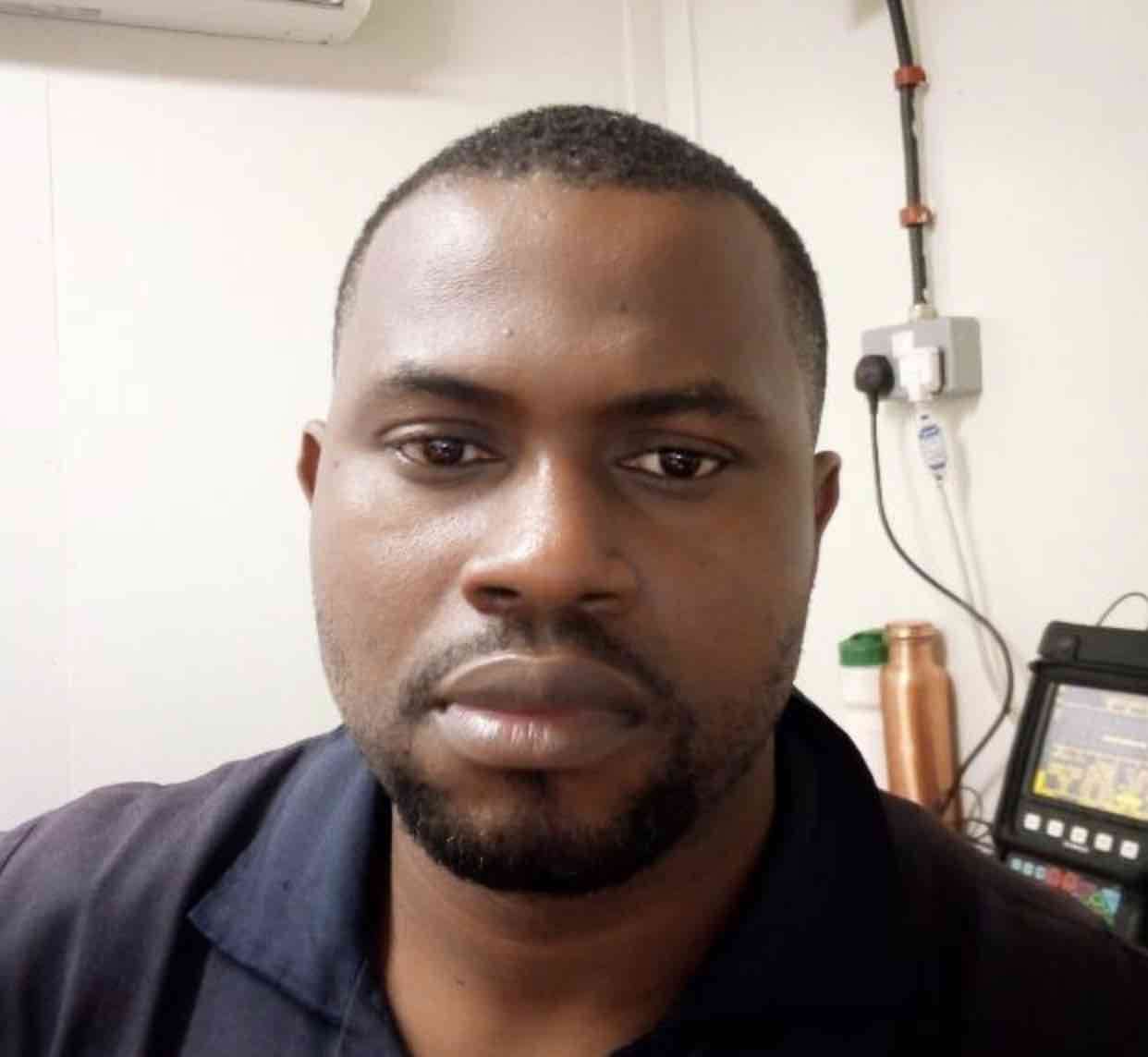 Uchenna is a Radiographer and Auto parts mechanic who recently got his automotive diploma as an auto repair technician, and since then, has worked on fixing various car problems.
Working as just a radiographer, Uchenna didn't just get all the fulfillment he desired, because he truly loved doing things tilted toward cars. As a kid, he would take apart his toy cars to see how they worked and would spend hours tinkering with his bike.
So, in 2017 he made the tough decision to become an auto mechanic. He threw himself into his studies and now loves every aspect of what he does.
He gets to work with his hands, solving problems and bringing cars back to life, and sharing his knowledge and easy quick-fix guide online are all part of what makes him feel fulfilled.