Last updated on November 26th, 2022 at 06:26 am
If you landed on this article, it means you are interested in Hybrid Prius Gas Mileage, and this post will be your guide. When you talk of gas mileage, Prius is one of the most popular HEV in the automobile world today with high mileage. Toyota is building on the hybrid Prius every day. Every model and trim has advanced technology, is environmentally friendly, and has outstanding fuel economy. 
In this contemporary time, you can't forget the hybrids that have set the flag for modern vehicles. The Toyota Prius is one household name that is common with a hybrid.
Whether you are going for a business trip, a leisurely drive around, or even drop-offs, fewer refueling stops are made, thanks to high hybrid Prius gas mileage. The Prius holds a 1.8L, 4-cylinder combustion engine with an electric motor generator, so drivers or owners might have optimal fuel efficiency ratings.
However, this guide will address and offer solutions to these typical queries, such as; is a Toyota Prius good on gas mileage, what is the average gas mileage for a Toyota Prius hybrid, what year Prius has the best mpg, what year is the best year for Prius, what mileage is too high for a used Prius, and more.
So far, a thorough study of this post would be in your best interest!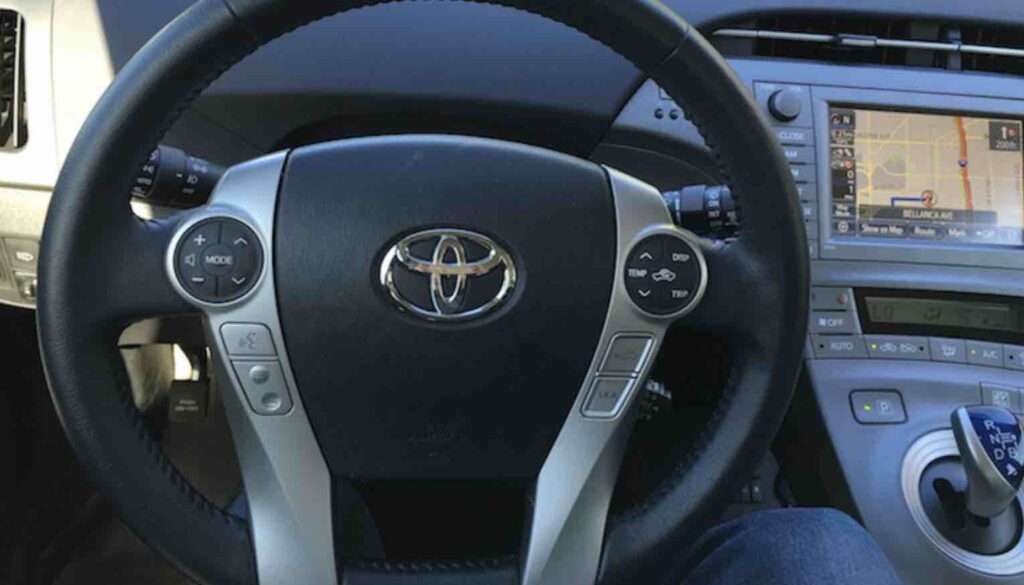 Toyota Hybrid Prius Gas Mileage Guide
The Toyota Hybrid Prius owners worldwide have a unique story to tell about the gas mileage they attain in their vehicles. Have you thought of why drivers on the pacific northwest would get 39 miles per gallon and on the East coast 45? Be patient; the answer is closer than you think!
Howbeit, many factors are put into consideration as regards any vehicle's gas mileage.
You could have the following;
Driving Habit
Believe it or not, how you operate your vehicle would make your gas mileage high or low. So, it would be best if you drove in a lively manner, perchance, and be mindful of when to be spirited and when to lay off your throttle. Put the surroundings and other drivers into consideration.
Weather Condition
Apart from the 2019 Toyota hybrid Prius model, other models will struggle with extremely hot or cold weather or wind. These conditions affect the mileage of your vehicle. However, at the right temperature, though, Prius operates at high efficiency, and that translates into MPG.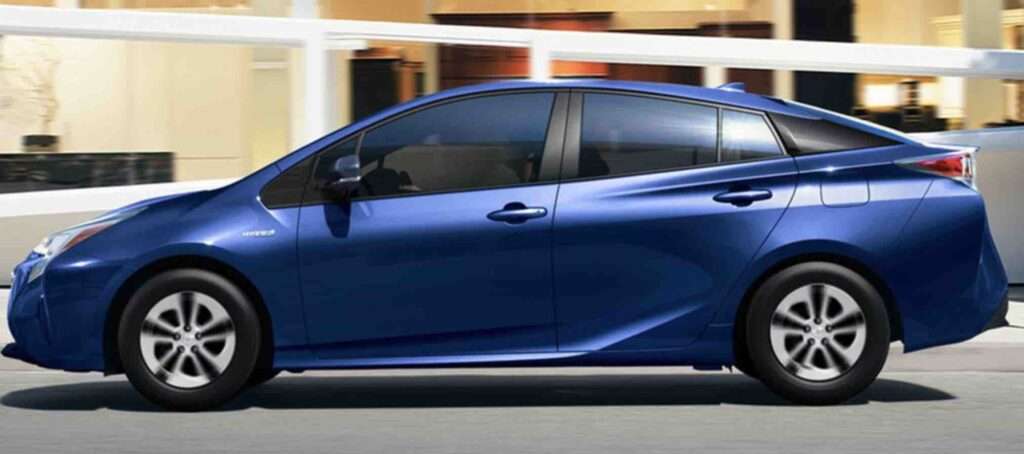 Other factors that affect gas mileage include;
Tire pressure
Routine maintenance.
Battery health.
2019 to 2022 Hybrid Prius Gas Mileage
Below is the selected mileage for Toyota hybrid Prius;
| | |
| --- | --- |
| TOYOTA MODELS/YEAR | CITY/HIGHWAY EST. MPG |
| 2022 Toyota Prius | 58/53 |
| 2021 Toyota Prius | 58/53 |
| 2020 Toyota Prius Prime | 55/53 |
| 2019 Toyota Prius | 54/50 |
| 2019 Toyota Prius C | 48/43 |
Toyota Prius years to avoid
Various models of Toyota Prius of the same year experience similar problems with their lights and engines. The most reliable models of Toyota Prius are the 2007- and 2008-year models. There have been many reports about headlights blowing out, malfunctioning, or over-consumption of oil on models from later years like 2005, and 2006. though some new models were reported to an have sets backs. It would be best if you avoided these models at all costs.
here are models of Toyota Prius years to avoid. 2005, 2006, and 2009 Toyota Prius year models, as well as 2012, 2012, 2012, 2016, and 2012 Toyota Prius year models, aren't much better. Although these models have similar problems to the ones mentioned, they aren't as common or as prevalent in year-model production. We recommend you to avoid these Toyota Prius model year models.
Is A Toyota Prius Good On Gas Mileage?
Yes, of course, Toyota Prius is good on gas mileage. After making its mark on the hybrid car listing with its release in 2001, the Toyota Prius has become significant in hybrid vehicles as regards gas mileage (excellent fuel economy). In essence, pioneering design and technology go into the efficiency of the Toyota Prius mpg.
Additionally, all Toyota Prius models achieve outstanding efficiency; the Toyota Prius Eco is the most efficient. The Prius Eco model is made uniquely with an aerodynamic design that cuts through wind resistance and culminates in a high mileage of 58 MPG in the city.
What Is The Average Gas Mileage For A Toyota Prius Hybrid?
The average gas mileage is uncertain for now. However, each model and year of the Toyota Prius hybrid is uniquely different. Notwithstanding, your manufacturer's guide could be helpful in this case.
What Year Prius Has The Best Mpg?
The 2022 Prius has the best mpg. It is a fourth-generation vehicle that has upgraded to compete with other hybrids like Honda Insight, Hyundai Elantra Hybrid, and Hyundai Ioniq. With the best-in-class fuel economy ratings, its base trim reads 58 MPG city, 53 MPG on the interstate, and 56 MPG combined. That's not all! The 2022 Toyota Prius is available in three variant trims level; LE, LEco, and LE AWD-e.
This vehicle holds a 4-cylinder aluminum 16-Valve DOHC hybrid engine that displaces 1.6L and is with VVT-I technology. One significant feature of the 2022 Prius is that it transfers engine power to the vehicle's front axle leveraging an (ECVT) Electronic Controlled Continuously Variable Transmission system.
What Year Is The Best Year For Prius?
The best year for Pruis is the 2013 Prius. 2013 had no complaints about the engine or brakes, unlike other years except 2014 and 2015. Although, it would be nothing short of a challenge to decide which Prius is the best for you.
If you're looking for the best value for money, go for the Prius V of a 2013 model. This model has all the sophisticated features as it houses a new THS and an odometer of 100,000 miles. You can get this model for $10,000 without burning a hole in your pocket.
What Mileage Is Too High For A Used Prius?
The average mileage for a used Prius model is between the range of 81,000 to 148,000 miles. However, any more than 150,000 miles would be a risk; perchance, you might still have a mileage above that if you recently changed the battery. So, endeavor to buy a well-kept Prius as you would consider staying halfway of the average of 250,000 miles or 10 to 12 years or more as a top-end range.
Conclusion
In my final words, Toyota has been known for reliability, dependability, and functional performance. As gasoline and environmental concerns rise, drivers and intending vehicle owners are not searching for vehicles with low repair and maintenance costs but rather looking for cars with excellent fuel efficiency.
At this juncture, the hybrid Prius is one of the top fuel-efficient brands of Toyota. Remember that the Prius uses an electric motor and internal combustion engine to create electric power. This mechanism allows the Prius to maximize every drop of gasoline more efficiently, leading to lower emissions and higher economic figures than a conventional vehicle.
So far, each Prius models have a unique gas mileage and an average lifespan of about 8 years or 250,000 miles. Perchance, these figures can increase or decrease due to concerning factors such as driving habits, weather conditions, tire pressure, and a few others. I hope my work was of help to you. Do like and share this informative article with others!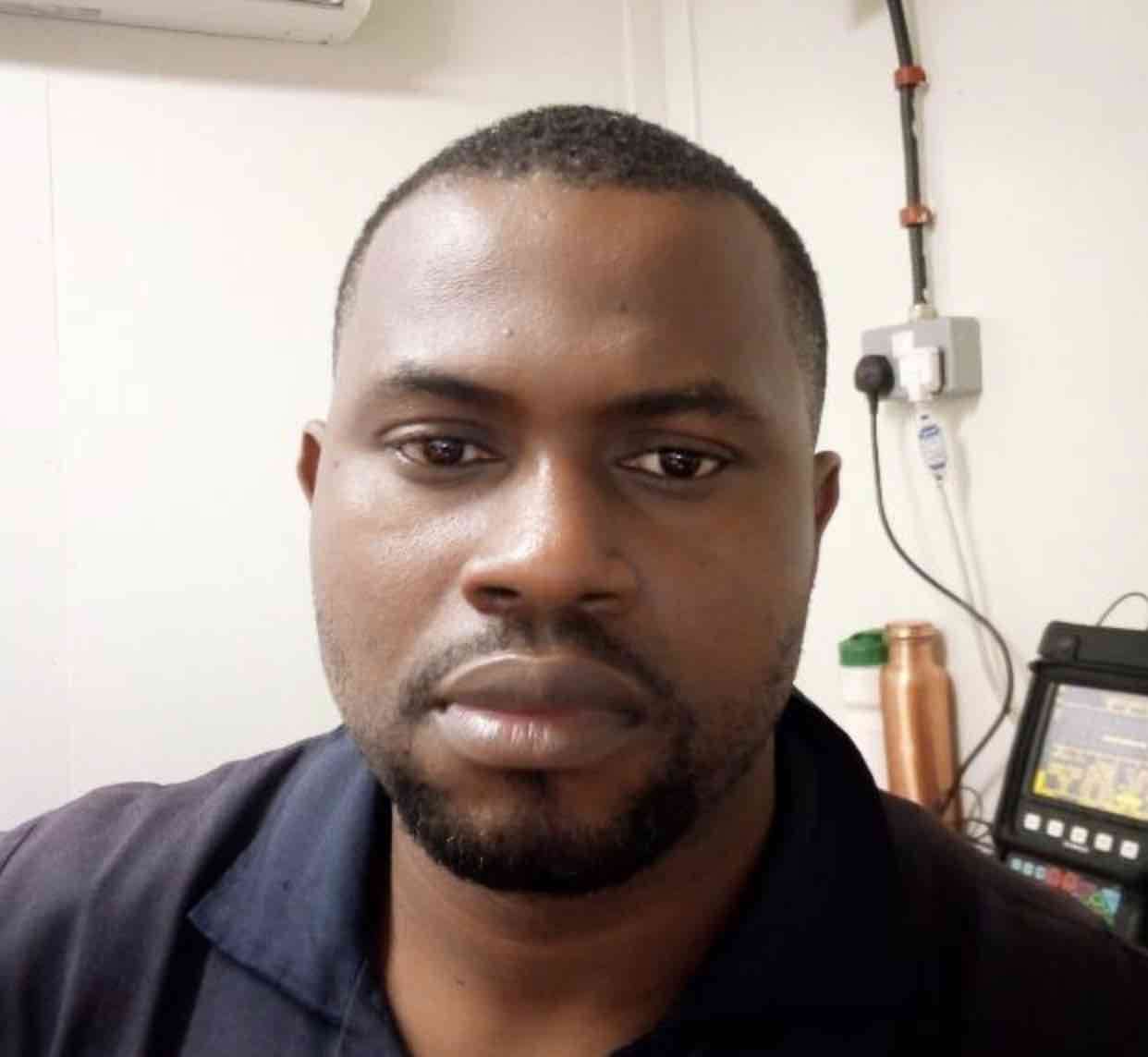 Uchenna is a Radiographer and Auto parts mechanic who recently got his automotive diploma as an auto repair technician, and since then, has worked on fixing various car problems.
Working as just a radiographer, Uchenna didn't just get all the fulfillment he desired, because he truly loved doing things tilted toward cars. As a kid, he would take apart his toy cars to see how they worked and would spend hours tinkering with his bike.
So, in 2017 he made the tough decision to become an auto mechanic. He threw himself into his studies and now loves every aspect of what he does.
He gets to work with his hands, solving problems and bringing cars back to life, and sharing his knowledge and easy quick-fix guide online are all part of what makes him feel fulfilled.