Last updated on January 2nd, 2023 at 06:32 pm
Though modern vehicles have great features, the steering wheel is one of the most vital. Having a locked Subaru steering wheel can mount some issues and, most often, could pull off harmful problems for you, the driver, especially when it happens at an unexpected time.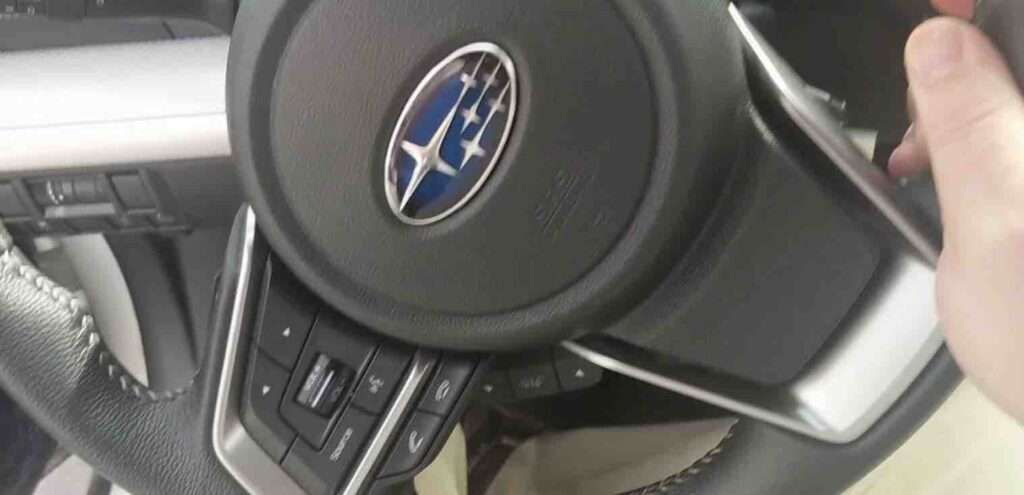 Causes of Vibration and Pulsating Noise When Braking At Low Speed
This Subaru steering wheel lock problem doesn't occur regularly but needs attention when it does happen. 
Let's see what a steering wheel lock means and its functions too! Although Subaru vehicles have been pretty, durable, and reliable to most people, they designed their steering wheels to lock in specific conditions.
For instance, your steering wheel will lock if there is no key in the ignition to prevent your vehicle from moving in the absence of the key.
In essence, the steering wheel in this scenario will stand as a safety measure to prevent your vehicle from being stolen. Not only that, but the primary efficacy of the steering wheel lock is also to prevent your car from moving when the key is unavailable or if you should insert the wrong key into your ignition.
So far, this article will be efficient and effective for you as you read and digest the following contents; is it necessary to have a steering wheel lock Subaru, what to do when the Subaru steering wheel locks ignition, causes of Subaru steering wheel locked push to start, how to unlock steering wheel without key Subaru, what's the best steering wheel lock and more.
Is It Necessary To Have Steering Wheel Lock Subaru?
Yes, having a steering wheel lock in your Subaru is necessary. Although it isn't an overstatement to say that the steering wheel lock is one of the essential things in your Subaru, when it comes to security, the steering wheel lock aids in preventing your Subaru from being stolen and requires additional minutes to open your vehicle.
However, these locks are accessible in the market as some are extremely basic and small in size, encased, customary, and wheel pedal. Though I can't say, it's without flaws.
What To Do When Subaru Steering Wheel Lock Ignition?
You don't have to panic if your Subaru steering wheel locks the ignition. Calmly follow this guide as you attempt to unlock the ignition or tow your vehicle for repair.
Ensure your car is parked correctly.
Inspect your key for damage.
Ensure nothing sticks in the key.
Check if the steering wheel is locked.
Wiggle the key back and forth while turning.
Why Subaru Steering Wheel Locked Key Won't Turn
If the Subaru steering wheel is locked and doesn't turn, your ignition is locked and practically worthless at that moment, so it needs to be unlocked for the key to revolve entirely. Moreover, it can result from broken or damaged wafers in the ignition system or any other factor your mechanic will ascertain and likewise proffer a solution.
Causes Of Subaru Steering Wheel Locked Push To Start
If your Subaru steering wheel locks when parked, it becomes disheartening, but if it happens on the highway, it might lead to an accident. Here I will explore the causes of your steering wheel locking up and ways to remedy these causes to avoid disappointment when you intend to make an important trip.
1. Excessive Sharp Turning
Do you make frequent sharp turning? If you do, significantly, it might cause your Subaru's steering wheel to lock. Ideally, some abruptness in the quick turn will also affect your vehicle's transmission system and the engine, leading to improper steering wheel functioning and, consequently, locking it while driving. I recommend extreme caution, or you could necessarily slow down entirely while in motion on a bent turn or corner to avoid jamming your steering wheel.
2. Ignition Lock
Subaru is a modern car equipped with an ignition lock feature, which signals your steering wheel to unlock. So, a locked key ignition results from a fault or failure of the ignition system, which can practically make your ignition worthless.
Knowing if your vehicle ignition is locked when your key fails to start your engine or even to put it off is essential. Then you are sure that your ignition is locked.
3. Jammed Power Steering System
Although, it is your power steering pump that enables turning your steering wheel to be easy. Before its invention, people used their muscles to turn the steering wheels, which required much work.
Though spinning the steering wheels, you and I now rely on the power steering pump to maneuver easily. Hence, your power steering pump might jam if the steering wheel is locked. So, a jammed power steering pump locks up the steering wheel quickly.
4. Low Power Steering Fluid
One of the culprits of steering wheel lock is insufficient to power steering fluid. When your power steering fails due to lots of maneuvers, even at low speeds, this might lead to inadequate fluid pressure in the system. You should thoroughly check to certify if it results from excessive dirt in the power steering fluid, if the liquids aren't circulating properly, or even a linkage in the system.
Is The Steering Wheel Lock Subaru Forester The Same For Other Models?
The Subaru Forester doesn't share the same steering wheel lock as the Subaru Impreza. Since it comes in a different form factor, it has the same lock as other models. Below are some of its locks;
Turn the steering wheel lock.
Level universal steering wheel lock.
Amorin high-end steering wheel lock.
Bulk buys anti-theft steering wheel lock.
Lootaan steering wheel lock and more.
How To Unlock Steering Wheel Without Key Subaru?
Unlocking the steering wheel of your Subaru without a key, you have only two options, and they are;
Depress the brake and press the push start button once while you optimally shake the steering wheel back and forth.
Your leg should be off the brake pedal, and double press the start button as you wiggle the steering wheel.
The above options will turn on the ignition system as well.
What's The Best Steering Wheel Lock?
Since you are concerned with the security of your vehicle, you would love to install the best steering wheel lock with additional built-in alarms. Then the best is the club 3000 twin hooks steering wheel lock is here to satisfy you on that. Though the club Chromoly steel constructed is the name in steering locks, it provides the best balance of features, quality, and price. Its design makes it frustrating to attack by potential thieves.
Pros
Solid chrome construction
Ease to use
Universal fit
Cons
Universal fit is suitable for most but not all
You can bend the lock with enough force.
Experienced thieves can pick up the locks.
Is Steering Wheel Lock Effective?
The steering wheel lock is effective to a great extent. In essence, to this effectiveness, the rod-like device made of metal and plastic stretched across your Subaru's steering wheel helps protect it from being steered by the wrong hands. Thus, if a thief gets hold of your car, attempting to steal it by driving it without removing the locks first, the vehicle will not move properly, rendering the car useless to the thief. So, therefore the effectiveness of the steering wheel lock is not doubtable.
How to unlock Subaru Forester steering wheel
Why Is My Steering Wheel Locked Subaru?
Your Subaru steering wheel will lock if you have engaged the anti-theft systems. Furthermore, your Subaru steering wheel will lock due to the following reasons;
Your Subaru power steering pump jammed
Your key ignition is locked
Excessive sharp turnings
Steering linkage failure
Low-power steering fluid
Power steering issues, and many more.
What Size Steering Wheel Lock Do I Need?
The size of the steering wheel lock depends on your vehicle model. So far, choosing the proper size for your vehicle is essential to offer complete protection. Although, I recommend you measure your wheel before purchasing since vehicle manufacturers often produce different-sized steering wheels periodically. To do this, you should take the correct measurement.
How To Unlock Steering Wheel Subaru Legacy?
Before you assume that a part needs to change when observing a locked steering wheel in your Subaru Legacy, don't panic! Try to unlock your steering wheel using the guide below;
Insert your key into the ignition.
Turn the key gently without having to force it.
Gently wiggle your steering from right to left or vice versa.
Keep doing this while jiggling your key back and forth.
Though the process should unlock once some components in your car become unjammed.
How To Unlock Steering Wheel In Subaru?
If you find yourself locked with your Subaru steering wheel, you must attempt to unlock it using the ignition before contacting your certified mechanic when you can't open it. Therefore, unlocking the Subaru steering wheel requires the following steps;
Step 1: The key should get into the ignition.
If the key turns and starts the vehicle, the wheel will unlock with the ignition cylinder.
Step 2: Turn the key gently.
If the key and wheel remain locked, you must apply force (a little pressure) to the key in the direction you intend to turn it. Be careful not to break the key because it will be more expensive to repair an ignition cylinder with a broken key inside.
Step 3: Apply pressure to the steering wheel.
The application of pressure to the wheel simultaneously will unlock the steering wheel.
Step 4: Do not shake or rock the wheel.
Moving the wheel back and forth could harm the lock pin and may not unlock the wheel.
Step 5: Pull the key out slightly before turning it.
The ignition may not turn on if your key is beginning to wear out.
Step 6: Turn the wheel and the key simultaneously to unlock it.
Once the two are unlocked, your vehicle is free to be driven.
How To Lock Steering Wheel In Place?
Locking your vehicle's steering wheel makes it harder for an intruder to mess up with the car, as it helps to provide extra security. Here are ways of intentionally locking your steering wheels;
Turn off your vehicle as you remove the ignition key.
Turning the steering wheel one way or another would be best until you hear a clicking sound.
Your locked steering wheel will remain until you return and unlock the vehicle.
Conclusion
To sum up, a locked Subaru steering wheel can spring serious issues and problems when you don't expect them.
These problems like; excessive sharp turning, jammed power steering pump, ignition lock, and more when observed; it is paramount or vital to resolve them quickly to enhance the proper functioning of your Subaru.
Remember that the steering wheel lock is critical, effective, and efficient for the security of your vehicle (Subaru). So, preventing the steering wheel/ the ignition from locking should be your primary target as a driver.
If the steering wheel and ignition eventually lock, try to unlock them using the procedures I have outlined above, or consult your mechanic in more complex situations.
I firmly know that this informative post is helpful to you. Do like and share this with others! 
Read As Signs Of An Ac Off Due To High Engine Temp (Safe to Drive?) and 7 Best  Heated Steering Wheel Cover Wireless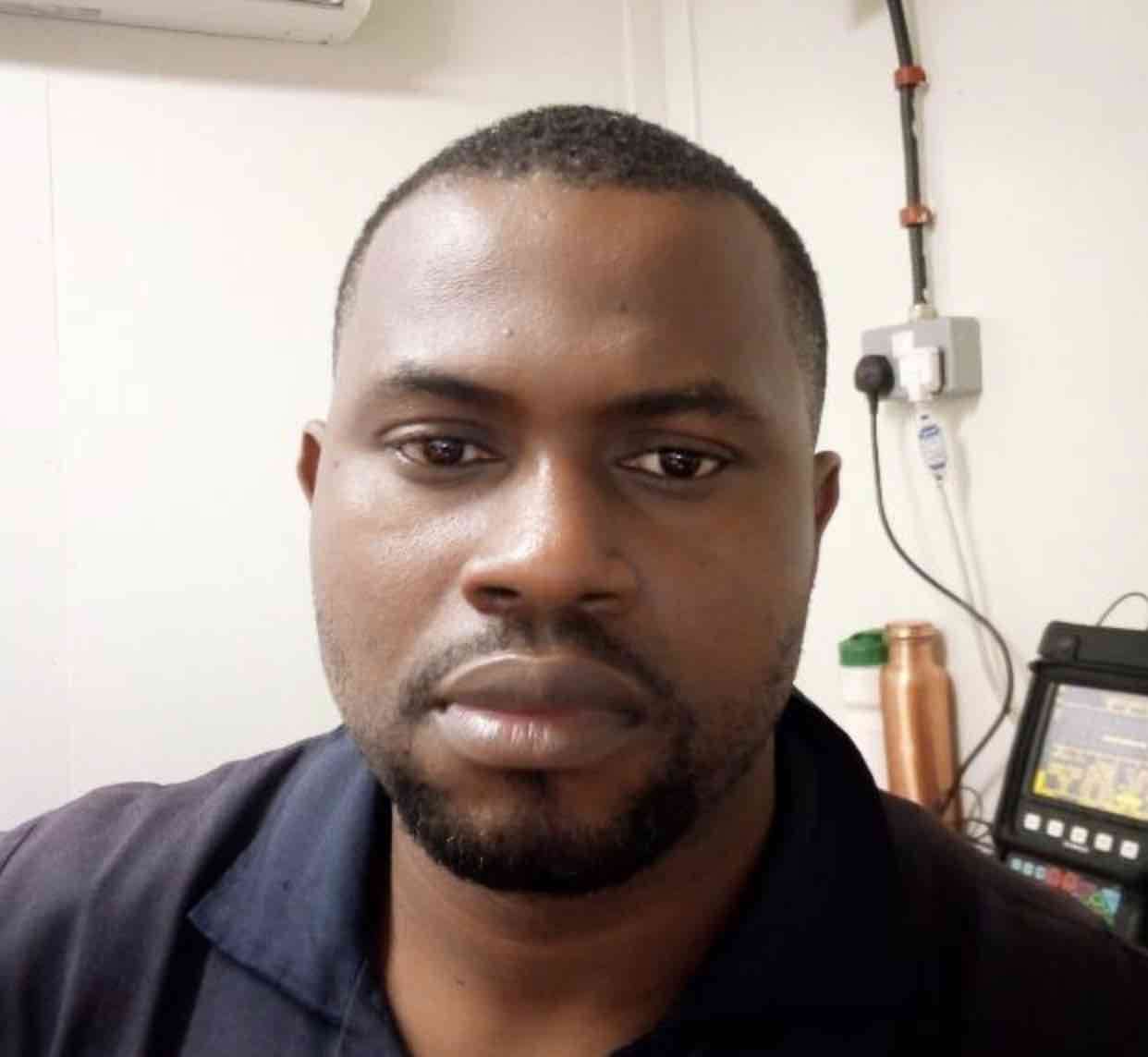 Uchenna is a Radiographer and Auto parts mechanic who recently got his automotive diploma as an auto repair technician, and since then, has worked on fixing various car problems.
Working as just a radiographer, Uchenna didn't just get all the fulfillment he desired, because he truly loved doing things tilted toward cars. As a kid, he would take apart his toy cars to see how they worked and would spend hours tinkering with his bike.
So, in 2017 he made the tough decision to become an auto mechanic. He threw himself into his studies and now loves every aspect of what he does.
He gets to work with his hands, solving problems and bringing cars back to life, and sharing his knowledge and easy quick-fix guide online are all part of what makes him feel fulfilled.