If you are looking for a detailed guide for the query, "how Much Does An Commercial EV Charging Station Cost?" this article is for you.
According to statistics, the sales of electric vehicles rose above 80% between 2020 and 2022. The popularity of EVs is multiplying as they have become the mainstay on major roads in the US. The higher sale in the number of EVs has made commercial charging stations vital for owners of electric vehicles.
If you are wondering about the commercial EV charging station cost, there are factors to consider. These factors include; charger levels and access to Electric Vehicle Supply Equipment (EVSE). However, the cost of an EV commercial charging station would solely depend on the charger levels or needs. You will also find Level 2 and Level 3 chargers in commercial charging stations with varying costs.
This guide will provide answers to these specific queries ranging from; how much does an EV charging station costs, on average, what the best commercial EV charging stations are, commercial EV charging stations for sale, commercial EV charging station profit, commercial EV charging station installation, how much does a level 3 charging station cost, and more.
A thorough study of this article would be helpful. Let's get started!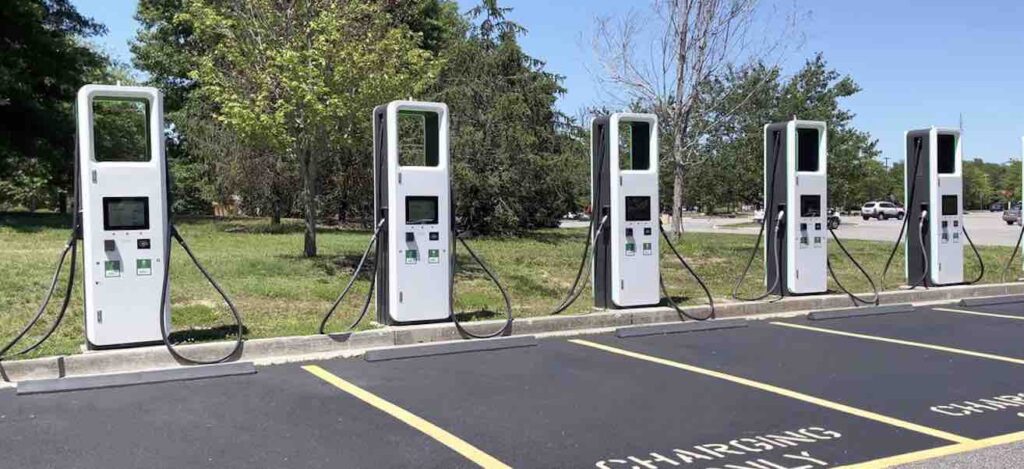 Related Article: How Much Does it Cost to Charge an Electric Car at a Public Charging Station vs. At Home?
How Much Does An EV Charging Station Cost On Average?
The exact cost of an EV charging station is uncertain, but below is a helpful breakdown.
The cost of an EV charging station depends on the type/quality of the charger and the number of chargers involved.
Firstly, a Level 1 charger would cost about $300 to $1500 and $700 on average. Then you might spend about $14,000 for 20 level 1 charger. However, it is rear to see Level 1 chargers in most charging stations.
Secondly, a Level 2 charger would cost $2000 to $10,000 and about $4000 on average. Then the average cost for a Level 2 charging station is approximately $40,000 for 10 level 2 chargers.
Thirdly, a Level 3 charger would cost $10,000 to $40 000, and about $20,000 on average. So, you would have to pay an average cost of $200,000 for 10 Level 3 chargers for a Level 3 charging station.
Similarly, there are other factors to consider when you intend to budget for a charging station. The factors include installation costs which include labor and some Maselenious expense, permits, and later maintenance costs, when you add up all the expenses, the Commercial EV Charging Station Cost can get up to even $400k. Have in mind that these prices are just estimates to get you started with research work. For instance, the location you choose to install the Commercial EV Charging Station can also affect how much you will spend. The installation cost in a major town or city will be on the higher end, while installations in a small town and in an off-the-grid location will be much lower end.
What Are The Best Commercial EV Charging Stations?
Commercial EV charging stations/companies deliver quality service with great software for EV owners. Based on that, here are the best commercial EV charging stations for you to check out below;
#1. EVgo Commercial EV Charging Station.
EVgo is a famous charging station located in several countries. This commercial EV charging station aims to provide convenient and affordable EV charging solutions through a reliable means. They offer an extensive public station with fast DC chargers.
Their network covers 850 fast charging stations in more than 60 metropolitan areas. The source of power is 100% renewable energy. EVgo charging is based on regional utility cost as they offer the lowest possible rate more than others in this list.
According to customers' ratings, they are the leading station with 98% network uptime. Customers commended EVgo and their app. Their app helps customers to view the real-time availability of chargers. Additionally, the app allows users to track charging sessions, view session summaries, and reserve an EVgo charger. I recommend them to you!
#2. Enel X Way Commercial EV Charging Station.
Enel X Way is one of the best EV installations. You can find them in several buildings, hospitals, campuses, restaurants, workplaces, and more. At Enel X Way's JuiceBox Pro stations, your charging experience would be different. This charging station is one of the leading EV charging stations in the US.
Their stations use Level 3 chargers, which are qualified for charging incentives nationwide, unlike other commercial charging stations in this list. Customers who have charged their EVs in the Enel X Way stations have rated their services as excellent. They also have experts that can install EV charging points in homes and other places for your convenience.
#3. National EV Commercial EV Charging Station.
National EV offers one of the best EV charging services and engages. The National EV station also helps to install software management for any client. This great charging company doesn't only render charging services but also sells and installs EV chargers for any house use. In their commercial stations, they provide multi-plug facilities that serve many customers at the same time.
The exciting aspect of this station is that you have access to Level 3 charging solutions. An advantage of the National EV over others in this list is that their stations use AI to deliver power making the process faster and more organized. Their customers in the US have commended them highly as regards their AI service strategies and a team of experts in their stations. You can also contact them for any EV electrical services.
Read on to learn more!
#4. ChargePoint Commercial EV Charging Station.
ChargePoint is the answer if you are looking for comprehensive charging solutions.
ChargePoint takes pride in satisfying its customers and partners with a team of experts. Their customers have commended them for their assistance in finding rebates and incentives for charging in their stations.
The ChargePoint also offers guidance through all logistics. That said, they provide everything necessary for you to become part of the future-focused fueling network. They can render outstanding customer service with hundreds of charging points in North America and Europe.
Their fleet management software allows you to balance operational readiness and charging costs. Customers from North America and Europe commend ChargePoint for their high-level services. You can count on them for efficient charging.
#5. ABB Commercial EV Charging Station.
ABB has one of the most advanced EV charging stations in the world. Not only do they offer charging services for EV owners, but they also offer residential solutions from 3 kW up to 22 kW. ABB grants industrial fleets, commercial fleets, buses, heavy-duty trucks, and others.
The general aim of ABB is to make EV solutions/charging accessible to everyone around the world. Unlike others in this list, they have chargers compatible with any service or payment structure for their customers' convenience.
Their stations make use of DC fast chargers to meet customers' needs. According to customers' report, the services of ABB is trustworthy and one of the best in the EV industry.

#6. Blink Commercial EV Charging Station.
Blink has commercial stations across North America, Europe, and even the Middle East. They are one of the leading US EV equipment and station service renderers. Blink has 4 flexible business models you can opt for; Blink-owned, host-owned, Blink service, and Hybrid owned.
With the ever-increasing sale of EVs, Blink provides a prime Level 2 EV charger enabling a convenient charging experience. Most customers in significant areas of their locations have commended them for the services in various places. More than 60% of their customers have received commercial incentives.
Additionally, their well-experienced team always operates commercial charging stations at different locations. They have their stations across multifamily residential buildings, workplaces, airports, parking facilities, educational institutions, and healthcare facilities.
The operators of this company, Blink, use a sophisticated cloud computing platform to serve global networks and customers. Their app is also helpful to customers in finding the direction to the nearest commercial charging station.
#7. EVBox Commercial EV Charging Station.
EVBox aims to provide power for the next generation of EV owners. They sell and make transport systems accessible to more EV owners to enhance greener energy. EVBox also offers the vital infrastructure, expertise, and help that could cater to evolving charging situations. In most of their commercial charging station, EVBox provides users run down of their services. They also train for seamless operation and hardware maintenance.
They use charging management software to optimize EV charging solutions at various commercial and residential locations. Since they have software with automatic payment flow, your detailed charging insights are easy and convenient. Do well to locate them and get your EV charging services in their various commercial stations worldwide.
#8. Tesla Commercial EV Charging Station.
Without the EV, there will be no Tesla!
Tesla has an outstanding commercial EV charging station. With over 4500 charging stations and more than 30,000 superchargers. Tesla EV stations provide smart charging solutions for commercial, residential, and retail services that consist of Level 2 chargers and superchargers. However, Tesla chargers are mainly for Tesla vehicles.
According to customers' reviews, Tesla has automatically pushed free. Similarly, Tesla makes over-the-air firmware updates to help Wall Connectors to have the latest feature. This feature will also enhance consistent performance in Tesla services. Most customers have enjoyed the benefits of Tesla commercial charging stations due to the numerous Wall Connectors in central Destination Charging locations. One advantage they have over the others in this list is that their supercharger network is the best, as it permits you to stay charged on the go.
Additionally, with over 40,000 superchargers, you can travel without restraint. At Tesla commercial EV charging station, your experiences will be something different. The downside of Tesla commercial stations is that they are only for EV vehicles.
Read on to learn more!
Commercial EV Charging Stations For Sale
As of the press time, there is no commercial EV charging station for sale. However, you can buy EV chargers from most commercial charging stations above.
Commercial EV Charging Station Profit
Your thought is valid if you wonder how commercial EV stations make some profit. The installation of this station is costly, even with all federal, state, and local tax credits and incentives. However, commercial stations' charges on customers would help to maximize their profits.
Charging stations make profits by looking out for companies to subsidize the cost of their chargers in exchange for branding on the EV charging stations if they an individually owned. Exploring these possibilities would help increase the profit of such a commercial charging station.
On the other hand, if a company owns the commercial station. The company would profit from selling chargers, installation, and other services. Although, most commercial stations profit by billing customers for their use. They do this billing in areas where chargers or charging stations are in high demand. They do this in places where customers would be willing to pay for the services.
Commercial Level 2 Charging Station Cost
This information should be helpful if you plan to raise a commercial Level 2 charging station. First, installing a single Level 2 EV charger is about $6000 with an upfront cost. If there are 10 to 20 chargers in this station, then by math, you would have about $30,000 to $120,000.
However, with numerous incentives nationwide, you wouldn't pay the total price. You would have an EV Tax Credit offset which you would receive. Even you might have more incentives from your locality or residence. Similarly, according to the Alternative Fuel Vehicle Refueling Property Tax Credit under the Inflation Reduction Act, all EV installations completed after 2022 qualify for a credit of up to $100,000.
Apart from the cost above, other factors like; infrastructure for power, wires, and connectors, parking lot restriping, signs guiding visitors into the station, and more.
EV Charging Station Cost Per Charge
The cost per charge in a charging station depends on the station, vehicle range per mile, and the type of charger. To this effect, I will explore the cost in 2 dimensions;
Firstly, Level 3 chargers cost about $0.40 to $0.60 on average per charge (per kWh). The level 3 or DC fast charger can bring your EV's battery to 80% within 30 to 60 minutes of charge.
Secondly, Level 2 chargers cost between $0,20 to $0.25 per charge (per kWh). The Level 2 chargers are mostly found anywhere in commercial charging stations. But they are slower than the Level 3 chargers.
The cost of charging an EV in charging stations vary from provider to provider. So, ensure you make a proper inquiry to enable you to pay the bills.
Commercial Level 3 Charging Station
With EVs becoming more popular like conventional vehicles, commercial stations have to meet the needs of vehicle owners. Level 3 charging stations are the fastest commercial EV chargers. They use 480V to 600V input with a power rating of 25kW to 60kW.
The Level 3 chargers can charge an EV battery to 80% within 30 minutes. However, the DC fast chargers (DCFCs) may be something other than homes or small business areas. The power source for commercial Level 3 charging stations is usually high-grid and renewable energy sources (solar energy).
These commercial charging stations are in significant places like hospitals, gas stations, rail and bus stations, and others. Ensure that your EV is suitable for DCFCs before you attempt it use them.
So how Much Does A Level 3 Charging Station Cost?
A Level 3 charging station cost would range from $40,000 to $400,000, depending on the number of Level 3 chargers. Remember that the cost of setting up a Level 3 charging station differs from that of a Level 2 and Level 1 charging station. You can install Level 3 charging stations in a few places.
Level 3 Charging Station Cost
The cost of installing a Level 3 charging station cost would depend on the expenses of these factors such as;
Number of chargers
Labor cost
Permits/taxes
Location
Landscaping/electric power source
When these factors are widely considered, the Level 3 charging station cost would be about $400,000 or more for 10 to 15 chargers, including other necessary things.
Commercial EV Charging Station Installation
Installing a commercial EV charging station needs coordination, requirements, and identifying available incentives and credit tax to minimize costs. This process also requires expertise or companies to streamline the vital steps. This post on EV Charger Installation Requirements may also be of help for guide on regulations governing EV charger installation.
Check out the step-by-step guide below;
Site Analysis – To achieve the installation goal, you must consider site location, power source, lighting, and security.
Plan The Infrastructure – The introduction of contractors to draft the infrastructure requirements is crucial.
Utility Assessment – You should consider procurement of grants suitable for at least 90%. These grants would fit in for the construction cost of the charging station.
Environment Integration – The type of charger and a comfortable place for drivers to charge are vital elements; the environment must be safe.
Final Preparation & Installation – Prepare all paperwork with the local, state, and Environmental Protection Agencies, including filings. Once the paperwork is approved, the installation of the chargers commences.
Conclusion
Finally, commercial EV charging stations are vital to EV owners. However, their installation cost is high, so we have looked at how much does an EV charging station costs on average and some of the Best Commercial EV Charging Stations you can consider. The cost of setting up a commercial EV charging station depends on these factors, including the charger type, the charger's quality, the number of chargers, and the station's location.
Please research the cost of equipment required to set up a commercial charging station. Also, check out the best commercial charging stations to get the right services. Do well to share this insightful guide with others!
Related: Why are BMW Oil Changes so Expensive? How to Reduce Cost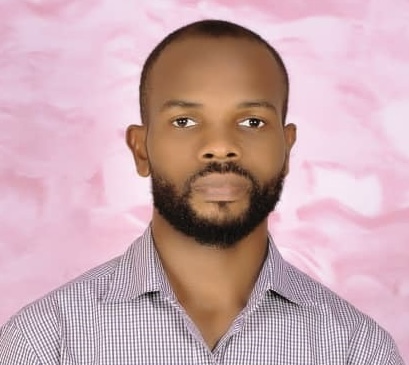 Ozioma is an electric car devotee with a background in mathematics, education, and over 10 years of experience teaching in various institutions. He has held multiple positions in the academic world for the past years. Right now, in his free time, he enjoys researching on cars and keeping up-to-date with what is happening in the automotive industry, as well as writing on the topic. His deep understanding and love for cars makes him the perfect candidate for providing reliable information on trending stats in the auto industry and how to guide automobile topics. We are happy to have him as one of our Authors.