Last updated on January 14th, 2023 at 10:10 am
Chevrolet Corvette has maintained its status as the American muscle car. There have been several generations of Corvette, each delivering a sleek design exterior and roaring power. And for the record, over the past 68 years, it has finally been set up, making it competitive with other European supercars.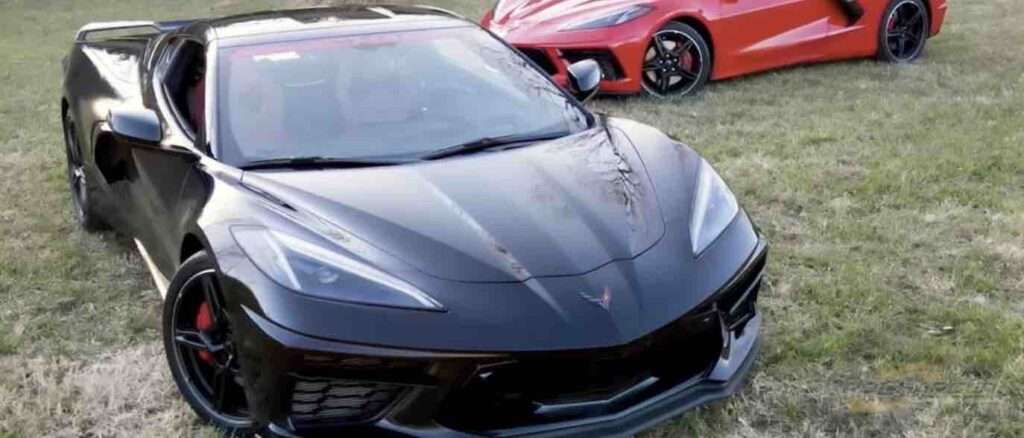 The Corvette is in its 8th generation as it has filled the promise of a GM performance flagship. On the other hand, the Chevrolet Corvette is a two-door, 2 passenger luxury sports car. It has been manufactured and marketed by Chevrolet since 1953. With eight design generations, they are sequentially from C1 to C8, with attracting composite panels. However, each generation had some distinctive features from the others.
In 2019, Corvette became a rear mid-engine vehicle, like many European exotics. This change pushes its performance further, ensuring that Chevy leads in high performance today. The mid-engine Corvette has a shorter hood and a more extended rear deck like the Lamborghini and Ferrari models.
This article will help to answer these typical queries ranging from; what engine does corvette have, what corvette engine is the fastest, how many corvette generations are there, how many corvette factories are there, and more.
Related Article: What Is Cat Deletes? Pros And Cons; Is It Illegal (Pipe & Kit) 
Corvette Engineer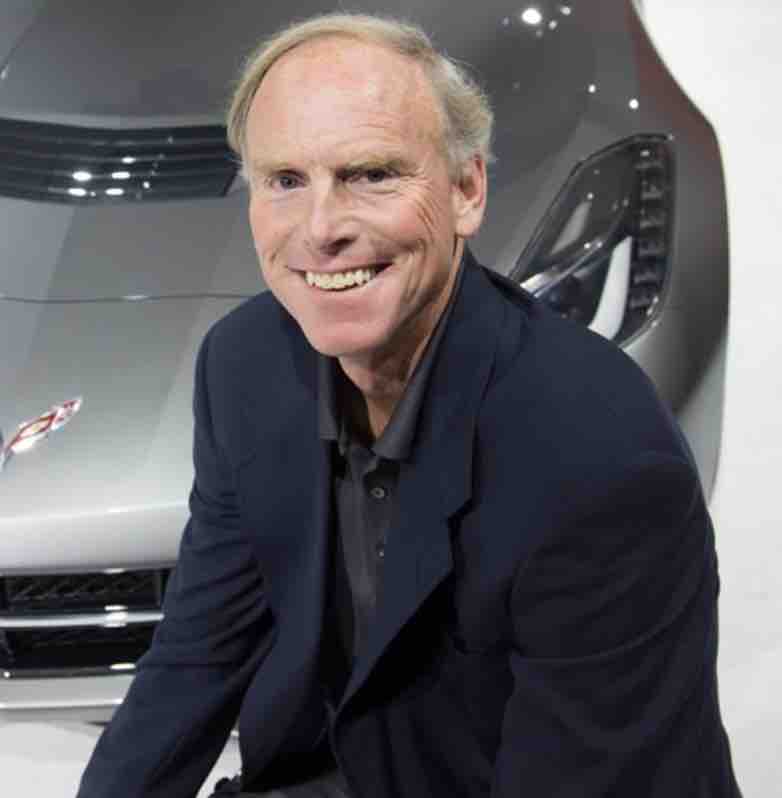 In the years, corvette has had about five corvette engineers, of which 4 are the chief Engineers, and these engineers include ZORA ARKUS-DUNTOV, who held the role from 1967 to the year 1975. Then Dave McLellan took over in 1975, Dave Hill in 1992, Tom Wallace in 2006, and finally, the present Chief Engineer, Tadge Juechter, who took over the role from Tom Wallace in 2008. You can see this article for more insight on individual corvette engineers.
The Corvette engineers made a mark in the sports vehicle C8 in 2019.
Hence, GM is moving the team of engineers responsible for the rear mid-engine Corvette to Chevrolet's electric and autonomous car programs. Essentially, they will push the boundaries on what Chevrolet's future EV battery systems and components can deliver. This information is from a memo sent by Doug Park, the executive vice president of the GMs. Furthermore, he stated that his Corvette engineers and the company are committed to an all-EV future. And the engineers will produce about 20 EVs by 2023, using the company's new modular EV architecture, Ultrium. However, GM is building a nearly three-million-square-foot factory that would produce Ultium battery packs and cells.
So lets now get into the what engine corvette have or uses
What engine does corvette have or uses:
The engine for Corvette models from 2020 to date is the naturally-aspirated 6.2-liter V8 LT2 and a 5.5-liter LT6 V8 engine. However, the 6.2-liter engine has 495 horsepower and 470 pound-feet of torque with optional Z51 performance packages. It also has 8-speed dual-clutch automatic transmission that drives the rear wheels.
Similarly, the 5.5-liter engine has 700 horsepower and 700 pound-feet of torque. It also consists of the same transmission as the 6.2-liter engine. Both transmissions were co-developed with Tremec. In anticipation, the variant hybrid models with V8 engines will arrive soon.
What Engine Do Corvettes Have?
Corvettes have LT1 to LT6. L98, L83, and ZL1 engines depend on each generation.
However, here are the engines for each generation below;
· The first Generation (C1; 1953 – 1962)
The 1953 to 1955 model of the C1 generation had an engine of 3.9 L, 150 hp, and 152 pounds. The C1 later had an advancement of V8 engine, 4.34 L, and 265 pounds. Also, it enlarged a 4.64L small block and 283 pounds to 5.36 L with 250 hp produced.
· Second Generation (C2; 1963 – 1967)
The corvette C2 introduced the Sting Ray model in 1963 with 6.49L, V8,360 hp, and 396 pounds. After a few years, the engine advanced to 425 hp, 396 pounds 6.86 L big block. Furthermore, in 1966, Chevy introduced a 7.00L and 427 pounds big block engine and an L88 engine with 430 to 560 hp.
· Third Generation (C3; 1968 – 1982)
The C3, patterned after the Marko shark II, has an all-aluminum ZL1 engine with 430 to 560 hp. In the 1970s, the ZL1 engines advanced to LT1, which produced 370 to 390 hp, 7.44 L, and 454 pounds. However, in 1971 LT1 5.7 L engine decreased its horsepower from 370 to 330 and had excellent performance. Similarly, the L48 engine had a decrease from 300 to 270 hp. The third generation produced other engines like the L48, L82, and L83 with the introduction of catalytic converters.
· Fourth Generation (C4; 1984 – 1996)
The C4 engine L83 had a 5.7 L, 350 pounds, 205 hp, and a 4-speed automatic transmission. In 1985, the C4 engine advanced from the previous to a new engine, L98, 230 hp, with tuned port fuel injection as the standard engine. The C4 also had the following engines; LT5 with a 4 cam (DOHC) design having 375 hp with an open throttle, LT1 engine of 300 hp, LT4 engine with 330 hp, and V8 available with a manual transmission. Although the C4 LT1 had 300 hp with automatic transmissions. Finally, the C4 had a GS model with high performance LT4 V8, producing 330 hp and 340 pounds
· Fifth Generation (C5; 1997 – 2004)
The C5 had an initial LS1 aluminum engine of LS6, 345 hp, and 350 pounds before it had an increase of 350 hp. The LS6 engine was later upgraded to 405 hp from 2002 to 2004.
· Sixth Generation (C6; 2005 – 2013)
The Corvette C6 had 6.0L 400 hp at 6000rpm and 400 pounds at 4400rpm. Although, C6 later had the Z06 model in the third quarter of 2005, with a 7.0 L version of a small block engine codenamed LS7. It produced 505 hp and weighed about 419 pounds. In 2007/2008, C6 had an advanced LS3 engine of 6.2L, 430 hp, and 424 pounds and a new LS9 engine with an Eaton-supercharges 6.2-L with 638 hp and 604 pounds.
· Seventh Generation (C7; 2014 – 2019)
The C7 had an LT1 6.2L V8 which makes 455 hp to 460 hp. Similarly, the C7 moved from the 6.2L to LT5 and LT4 with their models.
· The Eighth Generation (C8; 2020 – present)
The engine specific for the C8 is the 6.2-liter naturally aspirated V8 (LT2), which generates 495 horsepower and 470 pounds of torque. Corvette C8 has a rear mid-engine in configuration.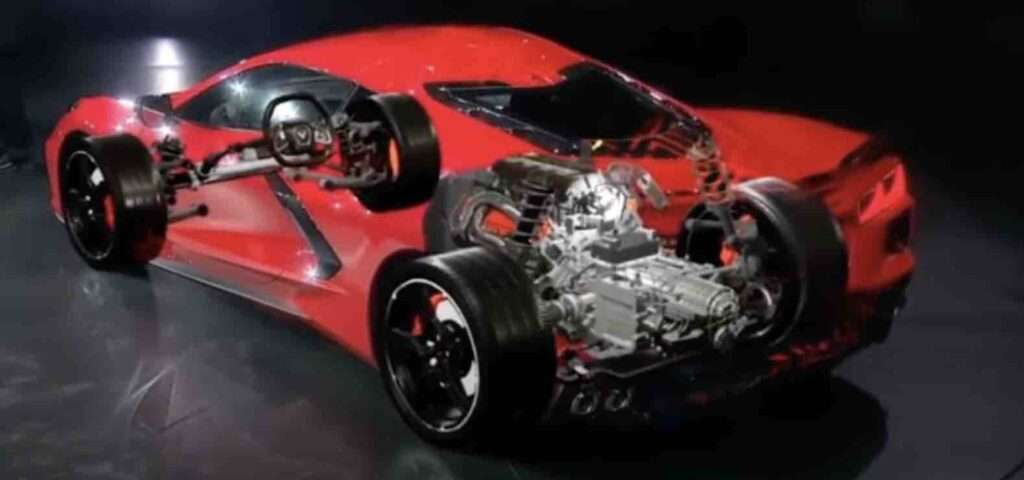 Corvette Engines In The Front Or Back?
From 2020 – the present, the Corvette engines have been designed to be rear mid-engine. So, the 8-generation C8 engines have their engines at the back. That is, behind the passenger compartment. This style of engine is in most European-made cars.
Conversely, other generations, such as C1 to C7, have the engines as mid-engines, which means they are in front of the Corvette vehicles.
What Corvette Engine Is The Fastest?
The fastest Corvette engine is the Chevrolet Corvette C8 named Phoenix. The speedster cranked out at about 1,200 hp at LS Fest. However, this Corvette was too hot to handle, according to Motor1. In 2021, the Phoenix laid down a record of a 9.41-second ¼-mile run at about 144.94 miles per hour.
How Many Corvette Generations Are There?
There are 8 generations of the Corvette. However, each generation has different features, including engines and body design.
How Often Does Corvette Change Body Style?
The period at which the Corvette changed its body style depends on the specifications of the generation. Although, each generation has its features, including body style and engine. For instance, the C8 is the first Corvette with a retractable hardtop, unlike other generations and their models.
How Many Corvette Factories Are There?
There are 3 corvette factories presently in the USA. These factories include;
The Flint, Michigan
The St. Louis Missouri Facility
New Bowling Green, Kentucky Assembly Plant
How Many Corvette C8 Were Made?
The number of Corvette C8 made is about 71,961 vehicles. This stat is between 2020 to 2022. The C8 was a 2-door coupe with a mid-mounted 6.2 L V8 engine. Check the math below;
The 2020 model year brought 20,368 Stringray, the 2021 models brought 26,212 vehicles with several colors inside and out, and the 2022 models had 25,381.
Corvette Engine And Transmission Types
I have details on the Corvette engine above. Do well to check out the transmission types of the Corvette engine below;
1953 to 1967 – Corvettes of these years have automatic transmissions with a 2-speed Powerglide gearbox. It is also known as the Smooth, Shiftless Transmission.
1968 to 1981 Chevrolet Corvette had an upgrade from the previous 2-speed Powerglide gearbox to 3-speed Turbo Hydra Matic automatic transmission. This transmission has 2 forms, namely, TH350 and TH400.
1982 to 2005 Corvettes – These years' vehicles have a 4-speed automatic transmission with several forms like; 700R4, 4L60, 4L60E, 4L65E, and 4L65.
2006 to 2014 Corvettes have a 6-speed Paddle shift automatic transmission. This transmission comes with the inclusion of steering wheel-mounted paddle shifters. Here, the shifters provide drivers with the capacity to shift in such a way that they manipulate a manual gearbox.
2015 to 2019 Corvettes have highly refined Hydra Matic 8L90 8-speed automatic transmission. This 8L90 uses a 4-gear set with 5-individual clutches to help prevent efficient loss and shift sequences.
2020 to present Corvettes C8 have an 8-speed M1L Dual clutch with automatic transmission. Also, the C8 Corvette allows drivers to select a gear of any choice since the transmission has steering wheel-mounted paddle shifters.
How Many Cylinders In A Corvette?
A typical Corvette has about 8 cylinders with lengths and widths of 4475 mm and 1928 mm, respectively. Also, the Chevrolet Corvettes petrol engine has automatic transmissions for most generations.
Conclusion
Corvette is the only 2-seat sports vehicle produced by a USA auto manufacturer. It serves as Chevy's halo vehicle, with a rear mid-engine through 2019 and a mid-engine before 2019. The Chevrolet Corvette has 8- generations ranging from C1 to C8, each with specific features.
However, Corvette has 3 leading factories, Flint, Michigan, St. Louis, Missouri, and Bowling Green, Kentucky Assembly, all in the USA. The flagship of the Corvettes made a mark in its 8th generation, an engine of 6.2-liter naturally aspirated V8 (LT2) that produces 495 horsepower and 470 pounds of torque. With excellent performance, C8 has made Chevrolet enthusiastic demand for it in the market.
So far, ensure to check the generation of the Corvette before purchasing any model of your choice. Do well to share this write-up with others!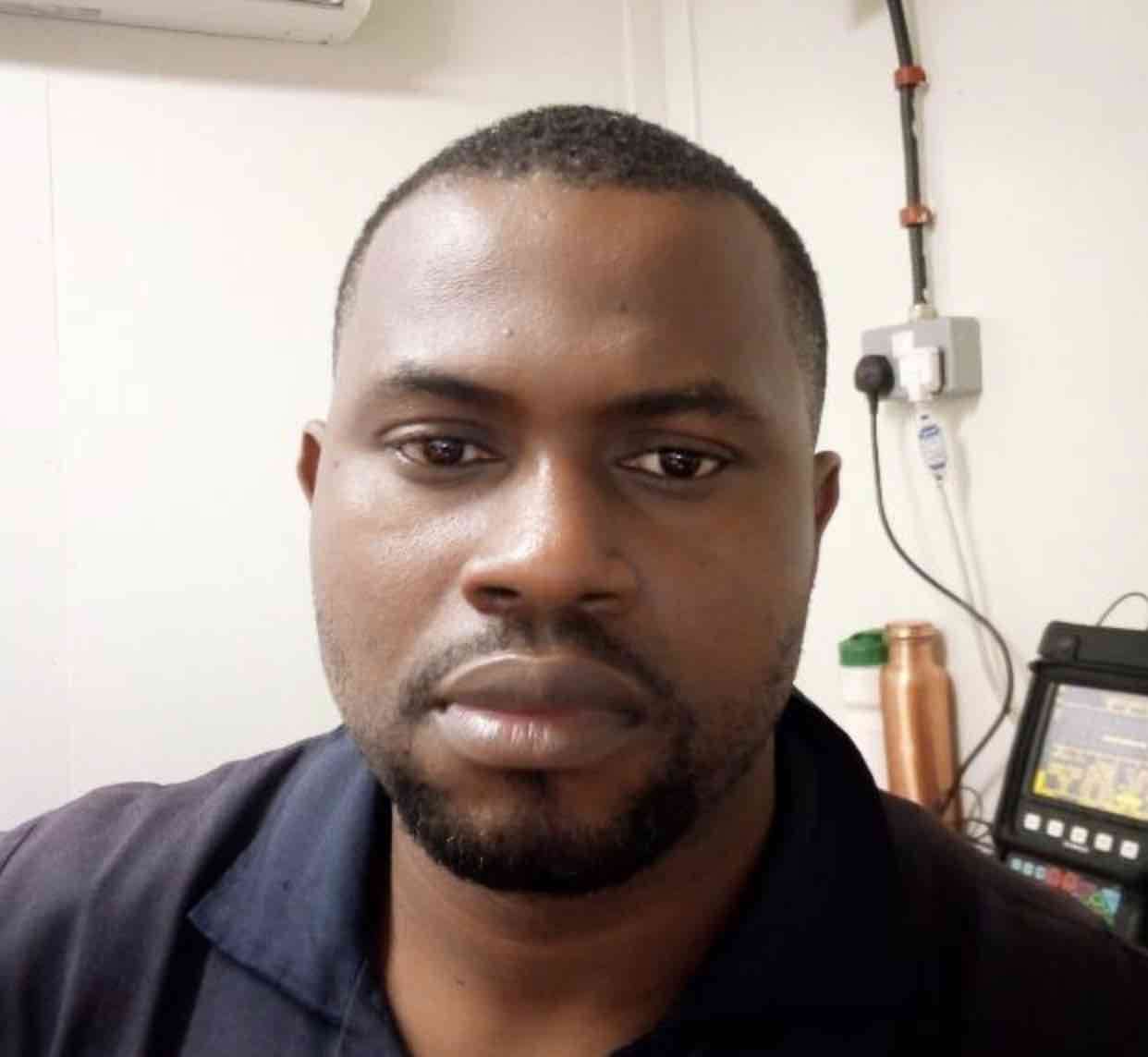 Uchenna is a Radiographer and Auto parts mechanic who recently got his automotive diploma as an auto repair technician, and since then, has worked on fixing various car problems.
Working as just a radiographer, Uchenna didn't just get all the fulfillment he desired, because he truly loved doing things tilted toward cars. As a kid, he would take apart his toy cars to see how they worked and would spend hours tinkering with his bike.
So, in 2017 he made the tough decision to become an auto mechanic. He threw himself into his studies and now loves every aspect of what he does.
He gets to work with his hands, solving problems and bringing cars back to life, and sharing his knowledge and easy quick-fix guide online are all part of what makes him feel fulfilled.