Last updated on November 29th, 2022 at 09:11 am
If you are having promariner battery charger problems, then this post will show you promariner battery charger troubleshooting tricks.
Interestingly, batteries and their chargers have been tremendous components for all electrical devices for land and marine use. The most common cause of damage, depletion or even dysfunction of a battery is user error and charger issues.
Buying marine batteries and chargers is one thing; protecting them is the next. Recently, Marine batteries have intelligent battery chargers and alternators with competent external regulators that mechanically cycle batteries through a multi-stage sequence to enhance a rapid and complete charge without excessive gassing.
Be it as it may be, the ProMarine has been a leader in the marine charger industry for over three decades as it incorporates all-digital microprocessor control. Unlike no other, the new ProSport Generation 3 On-Board Marine battery charger provides users with automatic installation feedback/exclusive "System Check Ok" and "Battery Bank Trouble" LED indicators having the most advanced energy-saving mode.
The ProSport of the ProMarine industry is 100% shockproof and waterproof, weighing about 40% lighter than older technology epoxy-filled chargers, as it creates cooler operation and high reliability.
Howbeit, this article will address and tender solutions to these typical queries, ranging from; how do I reset my ProMariner battery charger, where are ProMariner battery chargers made, the most common mariner battery issues, and more.
Moreover, a thorough study of this guide would help you!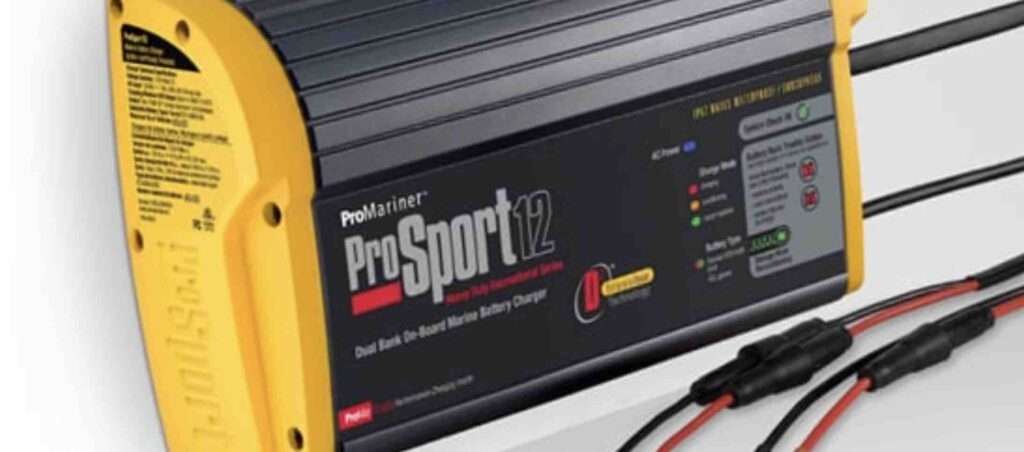 Mariner Battery
A marine battery is vital for boats, just like the standard battery is essential for automobiles. It consists of internal plates that generate electricity inside the battery. The plates of marine batteries are more robust in construction to withstand pounding and vibrations that would occur onboard in any powerboat. For the above reason, marine batteries are more expensive than automobile batteries regarding their strength and structure.
Types Of Marine Batteries
There are three types of marine batteries;
Marine Dual-Purpose Batteries
These batteries combine the performance of the deep cycle and starting batteries. Although, they could not be more efficient when separated.
Marine Deep Cycle Batteries
The discharge of these batteries occurs slowly over a long period as they can withstand hundreds of charging and discharging cycles. The deep-cycle battery is the proper choice for powering the electric trolling motor and other accessories. Perchance, the starting batteries shouldn't substitute for the deep cycle batteries.
Marine Starting Batteries
These batteries provide quick but powerful strut energy over a short period as they start an engine and quickly recharge the engine through the enhancement of the alternator. The starting battery shouldn't be used to power trolling motors or electrical appliances.
Overview On ProMariner Battery Charger Problems
It is without a doubt that no electrical device can last forever. Howbeit, ProMarine battery chargers are no exception. But why would they go lousy? These chargers would go lousy if exposed to some adverse weather conditions, even certain elements, or how you handled them.
Notwithstanding, below are some problems with the ProMarine battery charger.
Charger Appears Dead – ProMarine charger has light indicators on the LED screen; if there is no response from the charger when you plug it with a battery. Then the charger is short in the electrical system, and it would result in some defections.
Visible Corrosion Or Damage – Corrosion on the terminal or cables of the charger due to exposure to water or another element would probably cause the ProMarine battery charger to have problems.
Loose Connections – When the ProMarine battery charger is loose or frayed, or even visible damage could cause the charger to become faulty when you intend to charge your battery.
Less Efficient – Contamination of the charger terminal with an element like rainwater, ice, and heat would certainly reduce its effectiveness as regards the charging rate. Ensure to store it in a better environment.
Frequency of Use – Using your ProMarine battery charger too much or order than required can affect its electrical functionality or lifespan. So, I recommend you check your owner's guide to knowing how often you could use it and how to care for it.
Issue With Battery Type – It would be wise to use a ProMarine battery charger with Lithium made batteries for it to last longer without damage rather than using it in lead-acid batteries.
How to Fix-Promariner Battery Charger Troubleshooting
After 24 hours of charging, you must check the voltage of your batteries. If the voltage falls below 13.4 (no load), or exceeds 14.1 after your charger is turned off, then you have to check  (1)your voltmeter and (2) your batteries.
  Here is the On-Board Testing to perform:  
 
If Yes: then Go to step 2, and if No: – Leave AC to chargers or, go to step 4
2. Is the DC voltage increased when the charger is turned on? 
If Yes: The Charger is Working, and if No: Go to Step 3
3. Remove negative lead from the charger. Take the DC voltage between the positive and negative studs. Place your fingers across the + and – studs to reduce square wave tips. Perfect voltage readings are 13.1 to 13.6. Below 12 volts? Follow step 4. 

4. Ship the unit to the factory. View warranty.
How Do I Reset My ProMariner Battery Charger?
Resetting your ProMarine battery charger when it becomes faulty requires following these simple steps.
But before you get into these steps, you will need the below tools for effective resetting.
Tool Needed
A coin or large flathead screwdriver.
Diagonal cutters.
Sandpaper or Metal file.
Resetting Procedure
Disconnect the AC power from your charger.
Ensure that all charger wires are connected to the battery correctly.
The programming cap should be pulled off from the wire end of the charger's end using a screwdriver.
Reconnect the AC source. At this stage, you would have the following LED indications.

Green battery-type

LEDBlue battery-type

LED

Red flashing charger LED
Note: If you notice the Blue LED, contact your dealer for warranty replacement immediately.
Disconnect the AC source.
Programming cap alteration. Use a metal file to remove about half of the material from the unthreaded part of the programming cap.
Reinstall the programming cap as you ensure there is no debris/dirt in the programming cap hole.
Fix back the AC source as you would notice the LED.

Red battery-type LED (Flooded/AGM).

Red Flashing Charger/Analyze LED
Tips: Eventually, if you reencounter the problem as initially, ensure to remove more material from the unthreaded portion of the programming cap to enable the charger function correctly.
Finally, you should reset the charger to correct the programming cap registration.
Where Are ProMariner Battery Chargers Made?
The production of ProMarine battery chargers is in Portsmouth, New Hampshire. ProMarine has made incredible development in Marine battery charger technology. ProMarine also designed and manufactured onboard marine charging systems, TruePower marine inverters, ABYC-compliant galvanic isolation products, and other products.
Conclusion
In my final words, even the most efficient and well-maintained ProMarine battery chargers would fail over time since no electrical device last forever. The good news is that you can certainly extend the lifespan of your marine charger with much proper maintenance, and ensure to charge your battery using the battery charger only when necessary.
However, when considering buying a marine charger, it would be wise to opt for a high-quality product like the ProMarine battery charger, which is a waterproof and dry-mount charger for all battery chemistries and a technologically advanced power conversion module. The ProMarine battery chargers help prolong your batteries' life, as it keeps on the water longer than expected. Like and share this article on how to fix, ProMariner battery charger problems with others!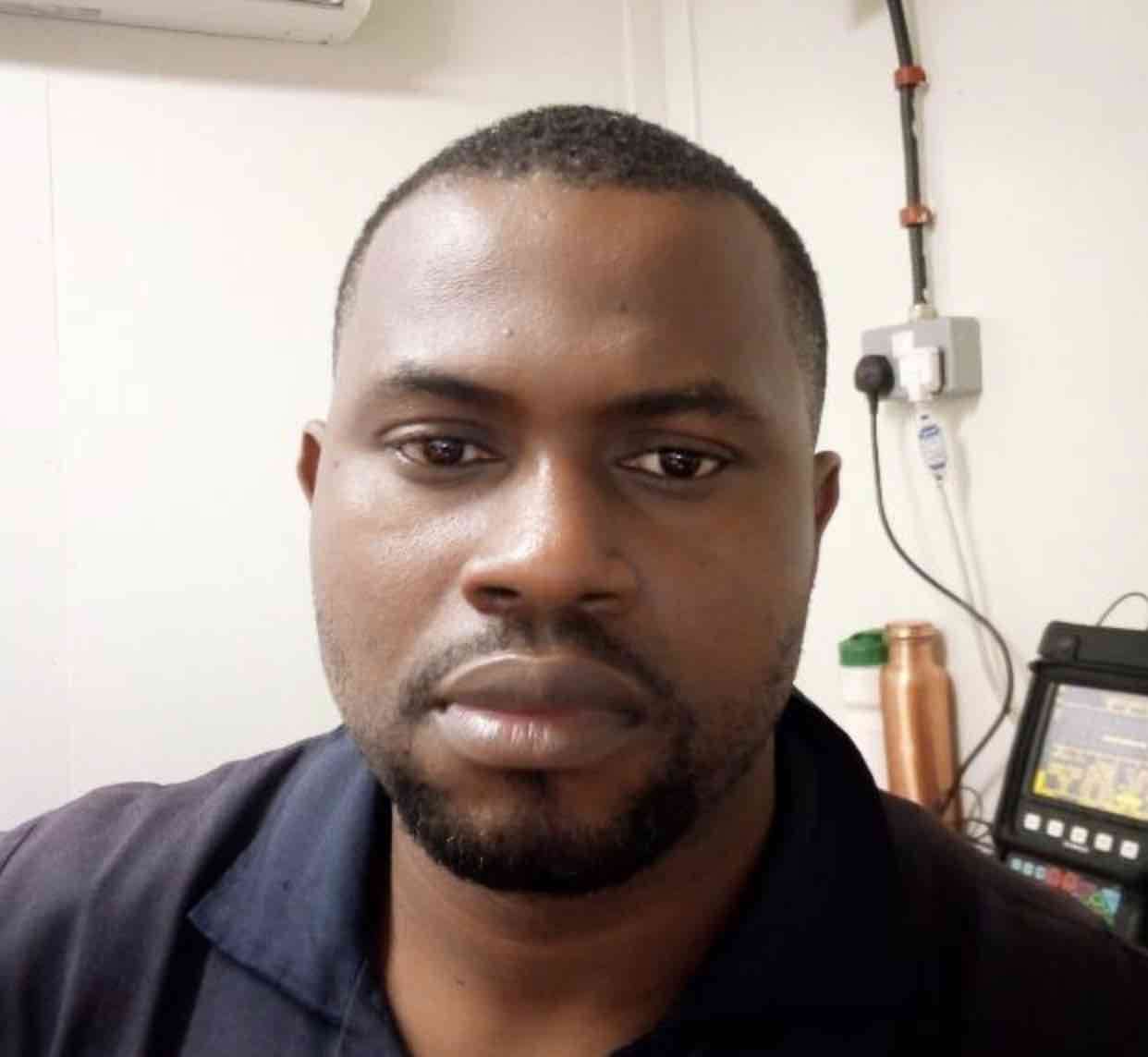 Uchenna is a Radiographer and Auto parts mechanic who recently got his automotive diploma as an auto repair technician. He loves everything about cars.