Last updated on January 13th, 2023 at 08:36 pm
We all love to drive our vehicles with a smooth ride. Unfortunately, this will not always be the case, but you do not need to worry anymore because fast and efficient tools such as the Autel MaxiSys help quickly find the fault of your automobile.
I will be covering the working of the Autel MaxiSys, its features, and the scan tool's functionality.
Below are the highlights of this article: What are Autel bidirectional scan tool, features, what is bidirectional control on a scan tool, What does a bidirectional scan tool do, autel maxisys ms906bt key programming, Features of, autel bidirectional scan tool, Is the Autel MaxiSys bidirectional tool, etc. So with those in mind let's get right into the topic fully. You may love to read the related article on11 Best & Affordable Bidirectional Scan Tools (Ultimate Guide)
What is the Autel MaxiSys?
Autel MaxiSys is an automotive intelligent diagnostic system that detects and analyzes automobile and automotive electronic components. The Autel MaxiSys has become one of the go-to scan tools for experts in the automotive industry for diagnosing and fixing automobile issues.
Autel MaxiSys are of several types and series, each built and designed for a specific automobile type. As a result, Autel MaxiSys scanners are built with extreme ease of use by the experts deploying them on vehicles.
MaxiSys operates on the Android operating system for fast booting and multitasking. In addition, MaxiSys is built with a potent Cortex-A9 quad-core processor.
Note:
With an Internal reliable and fast solid 32GB solid-state drive, this product is fitted to enable the best performance in automobiles. Furthermore, the Autel MaxiSys has complete ECU coding, codes, live data tracking, actuation test, and adaptation. You may also want to read this article on blue driver scanner too.
What Does a Bi-directional Scan Tool do?
A bidirectional scan tool is an electronic device that can send and receive data and information from an automobile computer board module. This means that the scan tool can send commands to vehicles' computer boards and receive feedbacks for experts or vehicle users to know the vehicle condition. In addition, the scan tool can send functionality commands to the automobile for such functions to be performed by the vehicle.
what is bidirectional control on a scan tool
A Bidirectional control generally refers to the receiving and sending activity of scan tools in processing information between various devices. Car engines are designed with a computer control unit that allows a scan to request information and even order the car module to perform a specific function and duty. So the interaction between the car computer system and the scan tool is called Bidirectional.
Autel Bi-directional Scan Tool: What is Autel Bidirectional Scan Tools?
Before we look at Autel's bi-directional tools, we would consider what bi-directional scan tools are.
Autel Bi-directional Scan Tool
The Auxel scan tool sends and receives Onboard diagnostic information from the vehicle computer memory. It analyses the received data to find out the condition of the vehicle and the problems with the car in a case where the car is faulty.
The Autel MaxiSys bi-bidirectional scan tools have the best OBD tools inbuilt, into the system, for the best performance in-vehicle analysis and fault detection. There Autel MaxiSys systems are of different types, with each design made for specific vehicles. However, the general purpose of the MaxiSys is for onboard diagnostics of cars and automobile systems.
Features of Autel Bi-directional Tool
The Autel MaxiSys tool has two major categories of features the hardware features and software features. The system also has a wide range of specifications and compatible accessories that it functions with.
Hardware Features of the Autel MaxiSys
Potent Cortex-A9 quad-core processor
9.7″ 1,024×768 LED-backlit glossy Multi-Touch capacitive display with IPS technology
Internal reliable and fast 32GB Solid State Drive for better performance
Built-in 5-megapixel rear camera with autofocus and flashlight
Dual-band (2.4 GHz & 5.0 GHz) 802.11n Wi-Fi to access your favorite web resources
Unique shop rigid ergonomic design features strong rubber protection and housing;
Built-in rechargeable lithium-ion battery for up to 8 hours of continuous operation
USB, audio, and auxiliary ports make it easy to connect accessories
The VCI connects to the central unit wirelessly with up to 230 meters working range
Software Features of the Autel MaxiSys
Open source Android Operating System for fast boot-up and multitasking
Easy and intuitive navigation makes finding what you need quick and straightforward
Extensive vehicle coverage for more than 80 US, Asian and European vehicle makes
Complete capabilities for codes, live data, actuation tests, adaptations, and ECU coding
Displays live data in text, graph, analog, and digital gauge for easy data review and analysis
Configures display options, sets triggers, records, and playbacks results with one-touch
Records and playbacks live data to pinpoint troubles of sensors and components
Cloud-based Data Manager saves customer and vehicle records, scanner data, and technician notes
Remote technical support for convenient demonstration, training, and increased customer satisfaction
Prints out recorded data anytime and anywhere with Wi-Fi technology
Automatic Wi-Fi updates available in new software releases
Is the Autel MaxiSys a bidirectional Tool?
Autel MaxiSys is a fully bi-directional scan tool that is very efficient in the onboard diagnostic analysis of automobile operating conditions and performance.
What is Bi-directional Control on a Scan Tool?
Bi-directional control is the mechanism that enables the sending and receiving of information between a sack tool and the device being scanned. The bi-directional control is significant that without it, the scan tool would not be able to read or get information from vehicle systems for analysis. The control also enables the scan tool to send commands to the vehicle computer board to perform specific tests and functions.
Autel MaxiSys MS906BT Key Programming
MaxiSys MS906BT is the newest diagnostic device added to the Autel MaxiSys product line. MS906BT is a wireless advanced onboard diagnostic device for automobile systems, which runs on the Android operating system just like its predecessors.
The device has the best available coverage of the OE-level diagnostic and ECU coding capability.
Key Programming using the MS906BT is made possible using the OE diagnostics and ECU capability of the device. In addition, MS906BT does key Programming depending on the vehicle manufacturer.
MS906BT can program keys for specific vehicles; you need to find out from the Autel website or your dealer if your vehicle keys can be programmed using the Autel MaxiSys MS906BT.
Steps to key programming Using Autel MaxiSys MS906BT
You can program your vehicle keys at home yourself if you have the MS906BT device, follow these steps listed below:
1. On the main device page, click on "Hot functions."
2. Then click on "Immo & keys" on the next page after your device has established communication with your vehicle computer board
3. On the next page, select "Key Registration."
4. The click "Ok" on the next tab to register a new key
5. Welcome to the Immobiliser wizard click "Ok" to proceed.
6. This step has three tasks to be done within 120 seconds. First, the system would ask you to remove your key from the cylinder, put your key back into the cylinder, then turn on the ignition, after which you would click "Ok."
7. You would be asked to remove the master key from the cylinder within 20 seconds.
8. You would be asked to insert the key you want to program into the cylinder with caution not to switch the ignition on, then click "Ok."
9. The device would show you registering key with 75 seconds count downtime.
10. Key registration successful, then you click ESC to close the wizard or Ok to register another key.
Conclusion
The Autel MaxiSys is your best bet for an automated scan of your vehicle at any time because it assures you of ease of use and accuracy.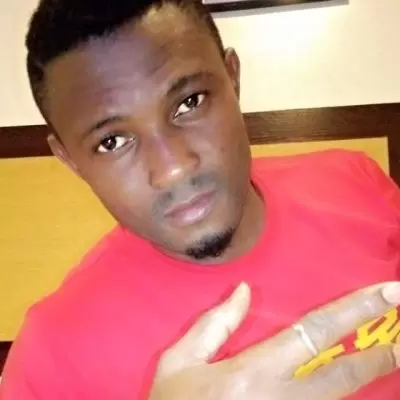 Hi dear, I am Dennis Gift, an autobody repair technician with over 4 years of experience; and I love everything about fitness and cars and researching and sharing my experience.   And this is where I get to do that freely without reservations. So come along with me.