One of the most important decisions you get to make as an adult is the type of car you need to buy and to do a thing to consider is the reliability of the vehicle.
That is why we have to look Subaru reliability into today's post and then I will compare Subaru vs Toyota reliability to find out which is better.
Is Toyota or Subaru more reliable for you to buy? I am going also to give you my thought on the question "Are Subaru better than Toyota"?
Buying a car is not a small expense to just make and so I understand why this is very important for you to know which to go for while factoring a few things.
And of cause there are various things you need to put into consideration besides car and brand reliability.
You have to consider the cost, comfort, and most especially, how reliable the brand is. A vehicle needs to offer its owners some sort of reliability.
They should know how often the vehicle needs to be maintained and the probability of it having faults frequently.
Here are full highlight I discuss in this article:
Subaru maintenance cost vs Toyota
are Subarus expensive to maintain?
Is Subaru more reliable than Toyota
Subaru vs Toyota reliability
Related Articles:
Subaru vs Toyota Reliability: Subaru Maintenance Cost VS Toyota
Subaru cars are quite popular in the automotive industry. They are desirable to buyers due to their drive train engine, cost, and capabilities.
With all their models, Subaru Corporation has carved a niche for themselves. Their reliability has dropped over the years due to the fact that their car models are known to have certain problems.
The Subaru brand is average, and some of their cars are well above average. However, they have improved in terms of reliability.
Toyota is another brand that has created highly reliable rides over the years. They have ranked high in various reliability charts. All their car models are highly reliable.
It's not a surprise that Toyota has loyal customers and still adding more. The new models that the brand is releasing are still topping in reliability charts.
Related Article: What Year Mini Cooper Should Be Avoided
Are Subaru's expensive to maintain?
The price of maintaining a Subaru car depends solely on the type of model you are using. The average price to maintain a Subaru vehicle is approximately $820 every year.
However, some models are more expensive than that. To maintain the Subaru Forrester every year, you need about $1200.
The cheapest Subaru to maintain is the Subaru Impreza. It has the lowest maintenance cost among all the Subaru brands.
Maintenance cost is not something you run away from if you want to buy a car. It is the money you have to pay to avoid spending unnecessary if your car breaks down.
If you want your vehicle to remain healthy and last long, you need to take its maintenance seriously.
Maintaining a car is something that should be left for professionals. It involves changing of oil, replacing of brake pads, replacing of windscreen wipers, replacing of batteries, and rotating of tires.
It should be carried out at least three times every year or as recommended by the manufacturer. Sometimes, you might need to do maintenance every 60 or 90 miles.
There are certain factors that affect maintenance of a car. The higher the mileage of a car, the more the cost of maintaining it will be.
If your Subaru consumes more fuel, there is every chance that the maintenance cost will be high. Present condition of a car also affects its maintenance.
A car that has a lot of damages will require higher maintenance costs.
Subaru maintenance cost VS Toyota
The average cost of maintaining a Subaru brand every year is approximately $820, while the maintenance cost of every visit for a Toyota is about $200.
Larger maintenance service for a Toyota is about $500. The maintenance might vary, based on the model of the Subaru or Toyota you are using. It might be higher or lower.
The standard services rendered when maintaining a Toyota vehicle include tire rotation, fluid check, oil change, and overall inspection.
For a Subaru, it involves changing of oil, brake pads replacement, replacing of batteries, rotation of tires, and replacing of windscreen wipers.
The mileage you drive and the overall condition of your vehicle also determine the money you will have to spend in maintaining it.
Whether you are using a Subaru or Toyota, maintenance is something you need to take seriously. It prevents you from spending a fortune if your car eventually breaks down.
Is Subaru more reliable than Toyota
Subaru and Toyota brands are among the favorite customers' vehicles. They both have a huge and loyal customer base.
The two brands have wide and various selections of cars that offer optimum reliability, and comfort. Both Subaru and Toyota vehicles perform great and have huge value.
Although Subaru has more value, Toyota is more reliable than Subaru. Some models of Subaru have been known to have certain issues such as gasket failure, broken brake switch, and so on.
You can read this article on Subaru head gasket issues. And Subaru issue has had a negative impact on the brand, and has greatly affected its reliability as a result.
Subaru VS Toyota reliability
If you want to purchase a car, it is important to consider how reliable the brand you are buying is.
One of the reasons why Toyota is so patronized is due to the fact that it is very reliable and cheaper to repair.
Depending on where you stay, the spare parts of Toyota brand are easy to get, unlike Subaru. This is because Toyota is so a common brand that customers know they can always depend on.
And here are addition sub-topics we are considering here:
Are Subaru better than Toyota?
subaru vs toyota maintenance
Is Toyota or Subaru more reliable
Which has the most reliable subaru engine
Are Subaru better than Toyota?
Whether Subaru is better than Toyota or not is a question that is tricky to answer. What exactly is the factor that determines that one brand is better than the other?
As a prospective buyer, what you need to consider are the things you want. Take a look at these vehicles and check out their brands.
Then, decide on which one of the two that will be able to give you the satisfaction and comfort you desire.
If you are looking to purchase an affordable sports car with an outstanding engine, then you may consider a Subaru vehicle.
However, you should know that its maintenance cost is not cheap. Toyota on the other hand, has low maintenance and repair costs, because it is a common brand. They are simple and quite dependable.
Subaru VS Toyota maintenance
Cost of maintenance of a Subaru vehicle is higher than that of Toyota. Subaru is not as common as Toyota, so it is difficult to get its parts easily. This should not be an issue of cause for you if you leave a city where there are lots of Subaru dealers.
Is Toyota or Subaru more reliable?
Toyota is more reliable than the Subaru brand, considering how easy it is to get its parts replaced.
You can easily take your Toyota car to a mechanic to fix it. Subaru on the other hand, needs to be repaired and serviced by someone who is skilled in fixing the Subaru engine.
Most reliable Subaru engine
The most reliable Subaru engine is the Subaru Crosstrek. It is the most overall reliable Subaru brand.
If you want an SUV with a considerable size, then this car is recommended for you. It is more rugged and edgy than any other Subaru brand.
It has lots of style upgrades, and has been a popular choice among Subaru customers. The Crosstrek has been regarded as the most reliable Subaru brand, and it still holds the title.
Conclusion on Subaru vs Toyota reliability
Reliability of a vehicle is something you need to consider if you are in the market for a car.
Subaru and Toyota are great brand woof cars with various wonderful models.
Even though Subaru is not the most reliable brand out there, it is a vehicle that offers so many great capabilities.
If you love Subaru go for the most reliable Subaru engine model because the engine to very expensive component of a car and so you don't want something will not last you long.
So haven't come to this point, is Subaru more reliable than Toyota? Well, I will leave that for you to answer..
I hope this post was informative enough help know what your bargaining when you choose either of the brand.
If you find this post to be helpful, please share it and also remember to bookmark this page for future reference.
What to read next: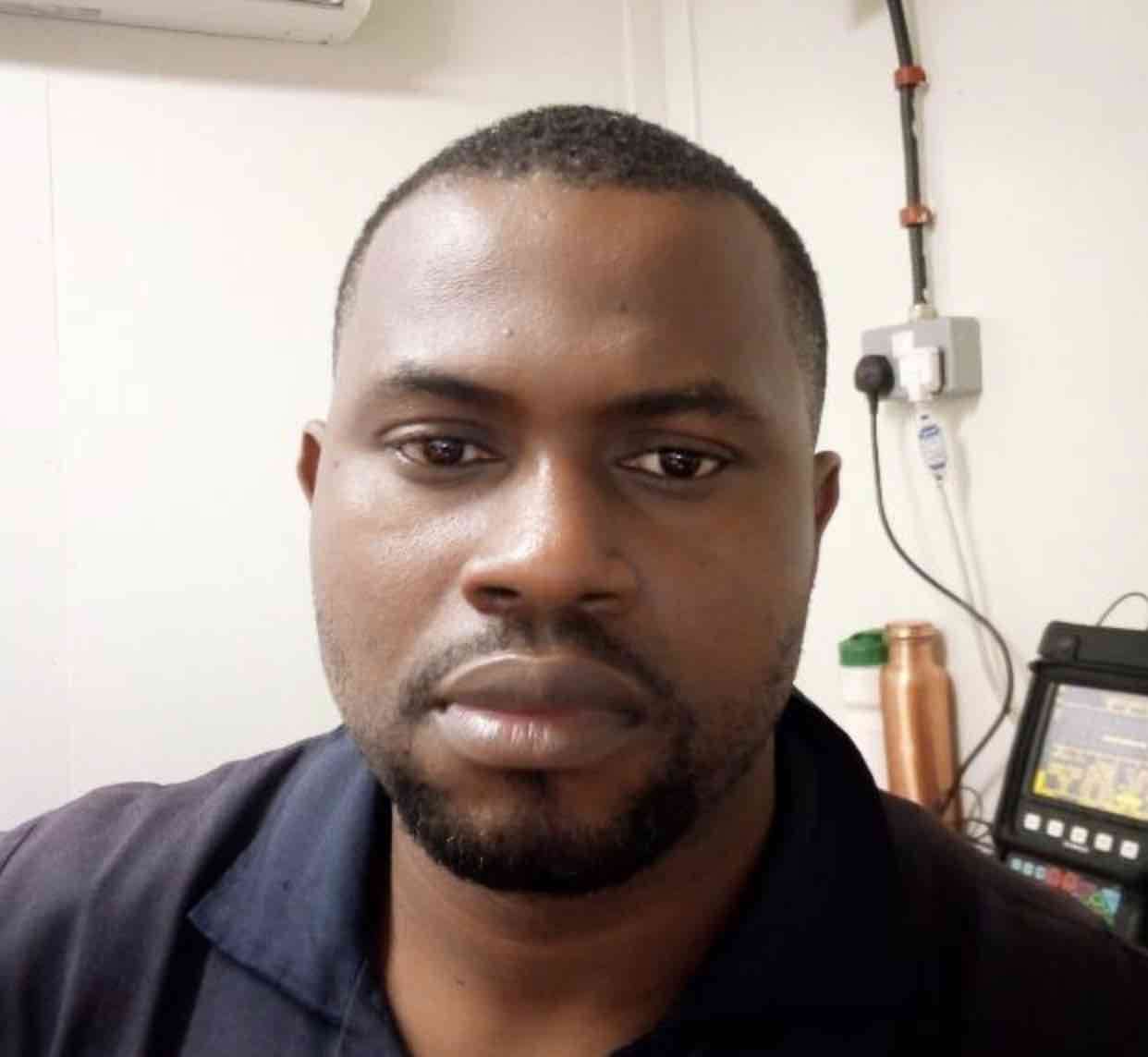 Uchenna is a Radiographer and Auto parts mechanic who recently got his automotive diploma as an auto repair technician, and since then, has worked on fixing various car problems.
Working as just a radiographer, Uchenna didn't just get all the fulfillment he desired, because he truly loved doing things tilted toward cars. As a kid, he would take apart his toy cars to see how they worked and would spend hours tinkering with his bike.
So, in 2017 he made the tough decision to become an auto mechanic. He threw himself into his studies and now loves every aspect of what he does.
He gets to work with his hands, solving problems and bringing cars back to life, and sharing his knowledge and easy quick-fix guide online are all part of what makes him feel fulfilled.