Last updated on January 13th, 2023 at 07:28 pm
It is no longer news that Subaru engines have been having oil consumption issues that affected most of the models. Loads of allegations have emanated that revolve around Subaru engines consuming an excessive amount of oil between oil changes.
Normally, Subaru aspirated 2.0 and 2.5-liter flat-4s are susceptible to downing above the estimated 1-liter of oil per 6,000 km.
For people who have Subaru 2011 to 2015 Outback, Forester, Legacy, Impreza, and Crosstrek, the oil consumption problem has gulped hundreds and even thousands of dollars for the repair costs.
Subaru then publicized that all Subaru owners who paid a repair bill over the oil issue may be refunded via Subaru Canada's website after they follow the instructions.
You may want to check that out however Subaru has worked hard on their new car model to reduce oil consumption.
So in this post, we want to examine some common oil consumption concerns you might be having and offer a possible solution.
This article we wrote last week shows you the causes & fix for the Subaru AT Oil Temp light that is flashing
You may also love to read these posts: 
Subaru Oil Consumption Issue+ Years of Subaru that Has Oil Problems And Who makes Subaru oil
In this article, we examine various oil consumption issues surrounding different Subaru models. They include:
Who makes Subaru oil
2018 Subaru crosstrek oil consumption
2019 Subaru crosstrek oil consumption
Why does Subaru have oil consumption problem
Why does my Subaru use so much oil
Do the new Subarus still burn oil
Subaru oil change interval: How often does a Subaru Outback need an oil change?
What year Subarus have oil consumption problems
2010 Subaru outback burning oil
Subaru 3.6 engine oil consumption
Who makes Subaru oil
Subaru oil is made and wider distributed by Idemitsu which you can get on Amazon here There are other alternatives to the Subaru oil too. It is the IMHO, synthetic oil that is way cheaper than Subaru oil, and may even be more efficient. Subaru oil is costly at the dealership, but getting to know the producer can provide a lower cost to buy under different labels at a retail store.
2018 & 2019 Subaru Crosstrek Oil Consumption
Subaru has been accused of assembling new engines that consume oil excessively. Subaru says it is okay to add one or two quarts between scheduled changes normally. Subaru considers one quart burned for every 1,000–1,200 miles normal.
This is to say it would require you to top your oil more than 4 times if you are to go by their recommendation, which is usually 5,000 miles.
Subaru has long settled their oil consumption lawsuit. However, if you drive a Subaru Forester, Outback, Crosstrek, Impreza, or Legacy that still consumes excessive oil, then it could be covered under warranty.
You should also examine the 2019 and 2018 Subaru crosstrek oil consumption levels of Subaru more frequently.
Why Does Subaru Have Oil Consumption Problem?
The Subaru and their Forester SUV have been experiencing year-to-year growth. The sales growth is a result of giving consumers the products their choice and their unique great marketing approach.
However, Subaru is having an issue with oil consumption problem with most of their models.
This is coming after Subaru received a global award for its 'Innovation in Sales and Marketing' by International Alternative Investment Review (IAIR).
Subaru was being sued for excessive oil consumption in Forester and many of their multi-use vehicles.
If you suspect your Subaru is consuming excess oil, you can go for an oil consumption test. If the oil test result confirms that the consumption surpasses normal levels, then Subaru dealers will replace the short-block assembly.
Why Does My Subaru Use Oil?
If the oil of your Subaru is low when it isn't yet time for neither oil change nor any discernible leaks in your engine, then it means your Subaru is using excess oil.
If you own a Subaru, it is advisable to check your oil once in a while or after every tank of fuel.
This is because, with time, the engine gears can wear to the extent where extra oil gets into the combustion chamber than it is supposed to.
With time, the engine gets to a point where the piston oil control rings fail to widen sufficiently to decrease the oil consumption.
This causes the engine to wear down with daily usage until it gets to an extent where your oil reaches the level it isn't meant to be.
At this stage, you need to be proactive to avoid incurring expensive repair costs that may mean getting a new Subaru engine.
Some car engines won't utilize a drop of oil until the 2500 mile mark and then burn a quart in a few hundred miles
Some new Subaru vehicles utilized some oil from day one, and more than a quart every 1000 miles.
Since the internal combustion engine doesn't attain 100% burning as it's not 100% sealed it is unable to use some oil as part of the combustion process.
The increase in oil consumption rate can be affected by some other factors. They include:
Vehicles with slow front air fuel sensors
Engines that don't always attain operating temperature
Faults with different crankcase ventilation systems
Problems with fuel trim allowing the car to have an extremely rich fuel mixture
Flash point of your motor oil
The more diluted the oil is with unburned fuel, the lower the flash point gets. This makes for easy passage of oil in the combustion chamber with the rest of the by-products of combustion.
Actually, the unburnt fuel is supposed to re-enter the intake manifold and be part of the combustion process, but for that to be possible the proper temperature must occur for oil vapor to split from oil liquid. 
You may want to also watch this too
Do the New Subarus Still Burn Oil?
Subaru is the most adaptable and multi-purpose vehicle available. However, some of their brands that utilize the Boxer engine were having excess oil consumption issues.
This is because some of the vehicles Subaru assembled burn more oil than other automakers according to Consumer Reports (CR).
The CR found that other automakers were guilty of excessive oil consumption, but Subaru top the list.
The reports focused on 498,900 vehicles from the 2010 to 2014 model years.
The new Subaru no longer burns oil excessively. Subaru responded to the CR in an email statement that the consumption rate can be weighed down by several factors such as the transmission type, driving style, terrain, and temperature.
In an earlier statement, Subaru said the oil consumption rate was within acceptable levels, and they will work to reduce the number of consumable goods.
Subaru also added that they have worked with customers on the issue of oil consumption.
Subaru oil change interval: How often does a Subaru Outback need an oil change?
According to Subaru, it is ideal to change the oil and filter of your 2020 Subaru Outback and other Subaru model after changing every 3 to 6months of regular driving, that around  3,000-5,000 miles.
However, it is ideal to check your owner manual with your dealer for the oil change intervals that work best for your Subaru Model.
How often does a 2020 Subaru Outback need an Oil Change?
A 2020 Subaru Outback oil change is single of the finest and exciting services for your car. Subaru recommends getting your 2020 Subaru Outback oil & filter changed every 3,000-5,000 miles that is 3 to 5 or 6months.
Subaru offers diverse oil changes preference for the efficient running of your 2020 Subaru Outback.
Subaru's service center works to fix issues with your Subaru Outback whether for a new transmission or oil change.
This eliminates unnecessary expenses and hours you spend at the dealership on superfluous auto repair.
What Year Subarus Have Oil Consumption Problems
The year Subarus affected by the oil consumption issues include:
2011-14 Subaru Forester
2013 Legacy
2013 Subaru Outback with 2.5-liter engines
2012-13 Subaru Impreza
2013 Subaru Crosstrek, with 2-liter engines
A more detailed list of the affected Subarus include:
2013 Subaru Legacy*
2014 Subaru Legacy*
2013 Subaru Outback*
2014 Subaru Outback*
2011 Subaru Forester*
2012 Subaru Forester*
2013 Subaru Forester*
2014 Subaru Forester*
2015 Subaru Forester* (manual transmission)
2012 Subaru Impreza**
2013 Subaru Impreza
2013 Subaru XV Crosstrek
2014 Subaru Impreza (manual transmission)
2015 Subaru Impreza (manual transmission)
2014 Subaru XV Crosstrek (manual transmission)
2015 Subaru XV Crosstrek (manual transmission)
*With the non-turbo 2.5-liter engine
** With the 2.0-liter engine
These are the list of Subarus contained in the New Jersey Law Journal according to the lawsuit claims.
The suit claims the vehicles prematurely burn off and/or consume abnormal and excessive amounts of engine oil, adding that Subaru failed to inform its consumers of the oil consumption hitch and as a result has made some owners spend thousands of dollars on repairs.
The lawsuit also argues that Subaru owners of the affected models have to always refill engine oil at an unjustly rapid rate.
The claim asserted that this oil consumption issues with the affected Subarus pose a safety risk for owners since the engines could fail unexpectedly and under any driving state.
FAQ On Subaru Oil Consumption
Does 2015 Subaru Forester have oil consumption problem?
The 2015 Subaru forester have oil consumption problem Issue. This model along with other Subarus affected may display excessive oil consumption as a result of faulty engine short block assemblies.
If your 2015 Subaru Forester constantly exhausts a quart of oil every 3000 miles then it is nonstandard.
You may mostly notice oil consumption in your 2015 Subaru forester when driving at highway speeds. The 0w-30 synthetic oil cut down oil consumption to a satisfactory level.
What is 2019 Subaru Crosstrek oil Capacity?
The oil capacity of the 2019 Subaru is 4.6 quarts for a 2.4L 4-cylinder engine. It runs on SAE 0W-20 full synthetic oil. The capacity of oil your 2019 Subaru Crosstrek requires is based on the vehicle type, oil type, and engine size.
A 4 cylinder passenger car consumes less oil, and typically uses conventional oil, compared to a vehicle with a high-performance V-8 engine. This may require full synthetic motor oil and some engines would need about 5 to 8 quarts of oil.
A 4-cylinder engine will call for about 5 quarts of oil and a 6-cylinder engine will necessitate about 6 quarts of oil.
What is 2019 Subaru wrx oil Capacity?
The oil capacity of the 2019 Subaru Wrx is 4.8 Qt. Instructions from the owner's manual give 4.8 quarts or 4.5 liters. However, 4.8 quarts is equivalent to 153.6 fl. ounces, but 4.5 liters is comparable to 152.2 fl. ounces. The extra 8 ounces doesn't make any difference.
What is 2018 Subaru Crosstrek Oil Capacity
The oil capacity of the 2018 Subaru Crosstrek is 4.6 quarts with a filter. Subarus with the same engine size should hold the same quantity of oil. This applies to all models of the Subaru Crosstrek.
In some cases, for every oil change, about 8 U.S. quarts of engine oil are required. 5 quarts is meant for the engine oil change while 3 quarts is for top-off owing to severe conditions.
What is 2016 Subaru wrx Oil Capacity
The Subaru Wrx oil capacity is 4.5 quarts with a filter. Before changing the oil, first, drive the car onto the ramps.
This is to create space that would enable you to get under to the oil pan. Ensure that you are on top of the ramps, put the car in first gear, and pull up the e-brake.
What is 2014 Subaru Crosstrek oil capacity?
The 2014 Subaru Crosstrek oil capacity is capable of containing around 5.1 quarts of oil and that is like  4.8liters.
What is the average cost of Subaru Crosstrek oil change?
Subaru Crosstrek Oil Change costs $103 on average. This fee is totally dependent on how much labor costs.
Subaru oil price itself is relatively low but the labor is varies depending on the auto-services you hire, you can check this Subaru oil guide by Auto V fix to help you in picking the right oil  
Concluding post on Subaru Oil Consumption
You should have your oil changed if the maintenance light comes on or if the amount of time since your last oil change surpasses the recommended miles.
Changing your oil regularly is a maintenance service for your Subaru.
An oil change is essential to prevent severe engine damage which could lead to high repair costs.
I hope the article has helped. What to read next:  How to Fix Subaru Sun Visor +4 Top Sun visor Repair Kit
Or you can Read this: Subaru Backup Camera Problems, Replacement Cost, Fix & Reset
Want more On Subaru read this: Subaru outback seat belt stuck & Subaru forester fix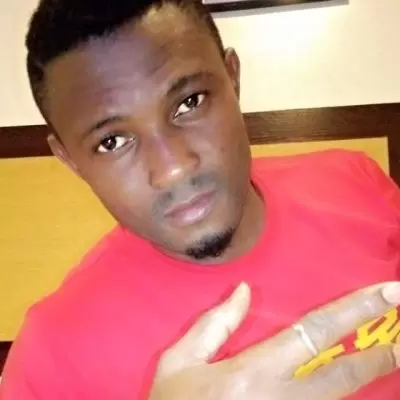 Hi dear, I am Dennis Gift, an autobody repair technician with over 4 years of experience; and I love everything about fitness and cars and researching and sharing my experience.   And this is where I get to do that freely without reservations. So come along with me.